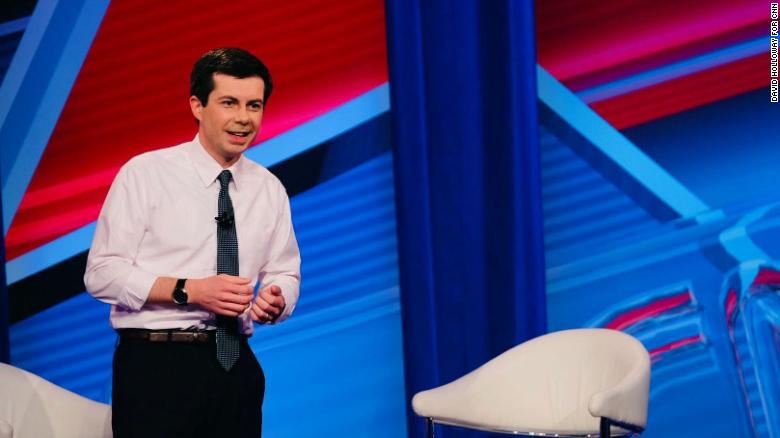 South Bend Mayor Pete Buttigieg defended his campaign website not having a policy section, arguing that he believes policy is important, but Democrats need to do a better job of not drowning voters in "minutia."
Buttigieg's meteoric rise has found his campaign apparatus playing catch up, and one area where that is clear is policy rollout, especially when compared to candidates like Sens. Elizabeth Warren and Bernie Sanders.
"I've been pretty clear where I stand on major issues," Buttigieg said, nodding to the fact that he has talked at length about getting to Medicare for All and reforming democracy.
The mayor also said his campaign will roll out a tool "shortly that will make it possible to just enter a key word and see, visualize, pull all the video on what I've said about that particular issue."
"We'll continue to roll out specific policy proposals, too," he said. "But I also think it's important we don't drown people in minutia before we've vindicated the values that animate our policies. We go right to the policy proposals and we expect people to be able to figure out what our values must be from that."
He added: "I expect it will be very easy to tell where I stand on every policy issues of our time. But I'm going to take time to lay that out, rather than competing strictly on the theoretical elements of the proposals themselves."
Pressed by CNN's Anderson Cooper on the fact that it's hard to compare his policy proposals to others because of the lack of a policy page, Buttigieg said, "We're in the second week of my campaign being official and we'll continue building our website accordingly, too."