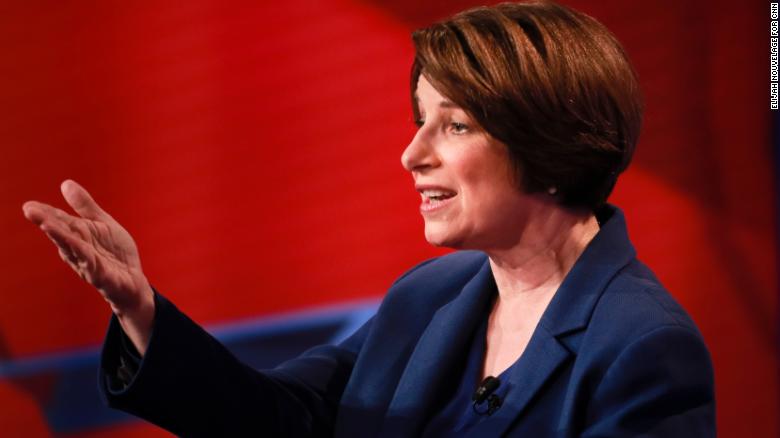 Sen. Amy Klobuchar told an audience of college students on Monday that she wants to combat the price of a college education, but suggested that those politicians promising free college tuition and college debt forgiveness – including a number of her 2020 Democratic opponents – are not being honest.
"I wish I could staple a free college diploma under every one of your chairs. I do. Don't look. It's not there," she told the audience in New Hampshire. "I wish I could do that, but I have to be straight with you and tell you the truth."
Klobuchar's comments draw a stark divide between the Minnesota Democrat and candidates like Massachusetts Sen. Elizabeth Warren, who on Monday rolled out a plan to eliminate the student loan debts of tens of millions of Americans and make all public colleges tuition-free.
When a student asked Klobuchar why he should vote for her despite the fact she does not want to forgive his student loans, the senator responded, "Because I actually want to get something done when it comes to student loans."
College tuition is one of most frequent topics of conversation as Democratic town halls on the 2020 campaign trail. Vermont Sen. Bernie Sanders supported tuition free college during his 2016 run and has pushed the same plan in his repeat bid.
Klobuchar said that she would, instead, allow graduates to refinance their student loan debt, expand Pell Grant programs and bring back a Democratic plan to make community college free.
"Everything that I have proposed to you," Klobuchar said, "I have found ways to pay for it that I think makes sense that we can actually get done."