2020 polls in California and Texas
12:01 p.m. ET, December 11, 2019
Tight race in California's Democratic primary, while Biden leads in Texas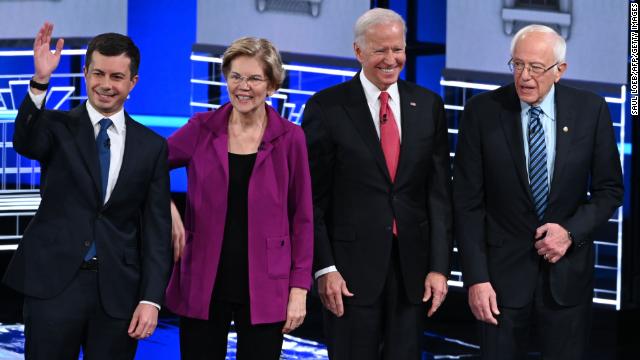 New CNN polling conducted by SSRS shows two very different pictures for the marquee primaries occurring on Super Tuesday (March 3).
In California, the largest delegate prize of any state, former Vice President Joe Biden, Vermont Sen. Bernie Sanders and Massachusetts Sen. Elizabeth Warren share the top tier among likely Democratic primary voters. It's Biden 21%, Sanders 20% and Warren 17%.
The only other candidates to hit at least 5% are South Bend, Indiana, Mayor Pete Buttigieg (9%), businessman Andrew Yang (6%) and former New York City Mayor Michael Bloomberg (5%).
The story is completely different in Texas, the third largest delegate prize in the primary. Biden holds a large lead with 35%. He's followed by Sanders at 15% and Warren at 13%.
As in California, Buttigieg comes in with 9% and Bloomberg comes in with 5%. Texan and former Housing and Urban Development Secretary Julián Castro and Yang are at 3%.
But perhaps the biggest story from our poll is that the formerly deep red state of Texas looks competitive in the general election if the Democrats nominate Biden. President Donald Trump stands at 48% to Biden 47% among all registered voters.
All the other Democrats tested (Buttigieg, Sanders and Warren), meanwhile, trail Trump by 7 points.