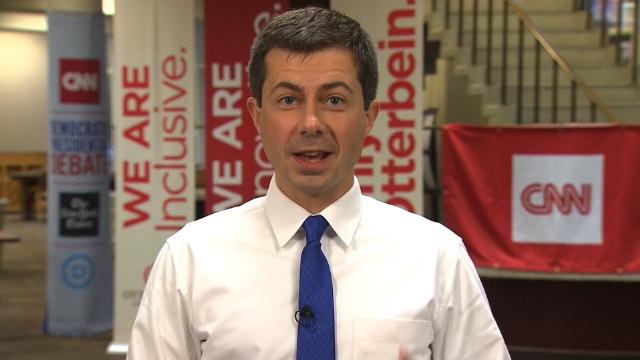 South Bend, Indiana, Mayor Pete Buttigieg's 10% in this poll qualifies him for the December debate along two different polling thresholds. He's now only the fourth candidate (along with Biden, Sanders and Warren) to qualify for that debate. 
But the good news in this poll for Buttigieg goes beyond merely qualifying. Yes, his topline of 10% didn't move up since July. Other key numbers did move up for him, however. 
Buttigieg's favorable rating jumped from 48% to 55%. His favorable-to-unfavorable rating ratio of 3.7 is the highest of any of the top candidates. 
Buttigieg is now the second choice of 10% of likely primary voters. It was 6% in July. He's the only candidate with at least 10% in first choice to see their second choice percentage go up since July. 
Perhaps even more important is that 0% of voters say they wouldn't vote for Buttigieg under any circumstance. For Biden, Sanders and Warren, it's 11%, 7% and 11%, respectively. 
The lack of dislike for Buttigieg is important in an unsettled field. It means voters of other candidates might be willing to settle on him. 
Indeed, there's not a big age or ideological pattern to Buttigieg's support that we see for the other candidates in New Hampshire. The only noticeable divide is Buttigieg does better among college graduates, just like Warren. 
The fact that Buttigieg escapes most of the divides marking the support of the other candidates may also give him a better shot of picking up support from an array of candidates down the road.