Biden leads, with Sanders, Warren, Buttigieg in tight race for second, CNN's Iowa poll shows
12:54 p.m. ET, June 9, 2019
Tldr: Biden leads in Iowa, but Buttigieg and Warren show strength
Our new CNN/Des Moines Register/Mediacom's new Iowa caucuses poll conducted by Selzer and Co. shows Joe Biden at 24%, Bernie Sanders at 16%, Elizabeth Warren at 15%, Pete Buttigieg at 14% and Kamala Harris at 7% among likely caucusgoers.
It's the first high quality Iowa poll conducted since Biden entered the race and shows him in a tenuous position. Buttigieg and Warren are doing better than other polls in the state have suggested.
Sanders is not in great shape for someone with near universal name recognition.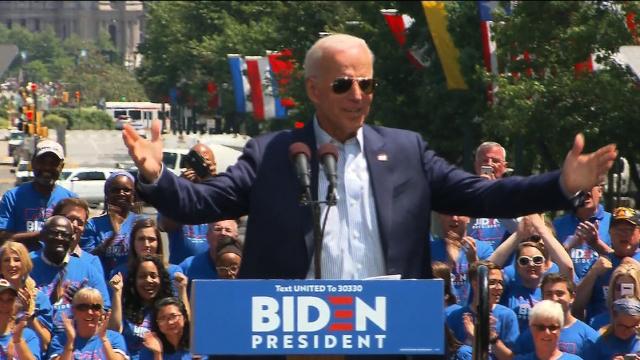 Here are a few other takeaways from the poll:
This is our first poll taken that weighs in-person and virtual caucusgoers as 90% and 10% of the total respectively. This follows a rule change that allows for caucusgoers to vote virtually.
No candidate greatly seems to benefit from this change, though virtual caucusgoers are allotted fewer delegates (10%) than the expected percentage of caucusgoers who say they will virtually caucus at this point (28%).
It's not just the topline that's good for Buttigieg and Warren. Among those who can form an opinion of a given candidate, both are tied for the best very favorable rating among in-person caucusgoers.
Biden's very favorable rating among caucusgoers is 34% among in-person caucusgoers, which actually trails Warren's 38%.
A look back previous Democratic caucuses (1988, 2004 and 2008) with polling at this point similar to what it is now shows the eventual winner was ahead one of three times. This suggests we have a long way to go.
12:34 p.m. ET, June 9, 2019
Iowa Democrats cautious on impeachment of Trump
Note: All non-first choice preferences polling topline data, unless otherwise stated, is among in-person caucusgoers who will determine 90% of the delegate count.
Many Democratic candidates running for president are calling for, at a minimum, an impeachment inquiry against President Donald Trump. House Speaker Nancy Pelosi, on the other hand, wants to continue investigating the president through other means before opening an impeachment inquiry.  
Our new poll suggests that Iowa likely Democratic caucusgoers are slightly more open to Pelosi's approach. A plurality (48%) said House Democrats ought to continue investigating the President rather than move forward on formal impeachment proceedings now. A minority (42%) said congressional Democrats would be shirking their constitutional duty if they do not move ahead on impeachment as soon as possible.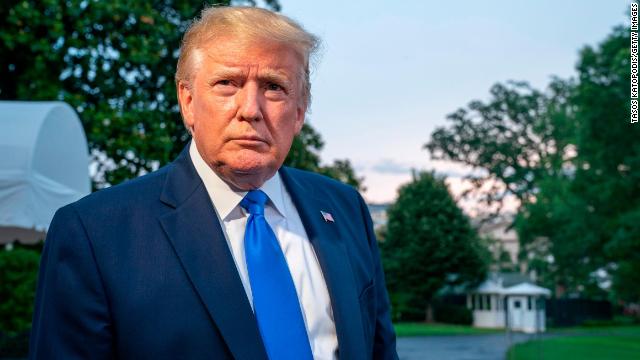 This lines up with what was generally found in CNN's late April poll. Although the two options were asked in different questions, more Democrats said they were for investigating the president for obstruction of justice than those who said they were for impeaching and removing him from office. 
When you break it down by different groups, there are some clear differences. Those under 45 years-old are far more likely to be for impeachment (49%) than those 45 years and older (35%). Biden supporters are nearly 10 points less likely to be for impeachment than the average.
But while liberals (46%) are slightly more likely to be for impeachment compared to moderates (41%), a plurality of both said they would rather go down the investigation route.
12:09 p.m. ET, June 9, 2019
Iowa caucus second choices all over the map
Note: All non-first choice preferences polling topline data, unless otherwise stated, is among in-person caucusgoers who will determine 90% of the delegate count.
When you look at the second choice options for in-person caucusgoers, you see no clear favorite. Elizabeth Warren and Kamala Harris are tied at 14%, Joe Biden comes in with 13%, Bernie Sanders stands at 11% and Pete Buttigieg comes in at 9%.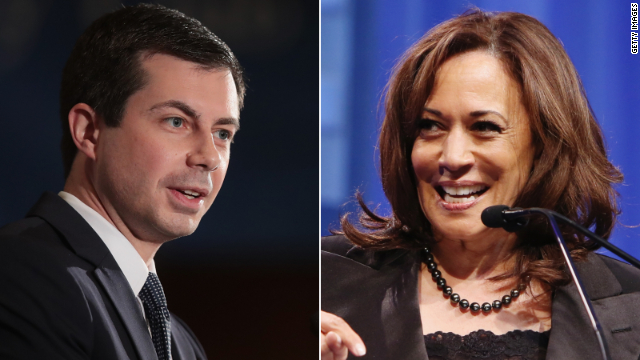 Drill down into the individual candidates, and it's an even less clear picture. You end up with relatively small sample sizes, though you can see some differences emerge.
Buttigieg's and Warren's supporters combined clearly show preference toward Harris as their second choice. 
Meanwhile, backers of Biden and Sanders (especially) don't show the same affinity for Harris.
Combine Warren and Biden, you see Buttigieg doing fine as a second choice. Not so among Sanders backers.
Biden and Buttigieg backers are significantly less likely to back Warren as a second choice than Sanders' voters.
The point here isn't to try and say "if x candidate falls, then y candidate will surely benefit." Rather, it's to point out how messy this entire race is. The second choices of the different candidates show that broad statistics such as "second choice" can only get us so far. Expect different candidates to rise and fall, depending on who else rises and falls. Those divides may fall along age, education, ideological, etc. lines.
12:06 p.m. ET, June 9, 2019
A religious split in the Democratic primary
Note: All non-first choice preferences polling topline data, unless otherwise stated, is among in-person caucusgoers who will determine 90% of the delegate count.
The Democratic Party (and the country as a whole) is becoming less religious. Elizabeth Warren looks like she may take advantage of that.
The Massachusetts senator's advance in the Iowa caucuses polling is driven by the 27% who responded "none" when asked what their religious beliefs were. She leads the field with 23% among this group. Joe Biden, comparably, is in fourth place with just 14%.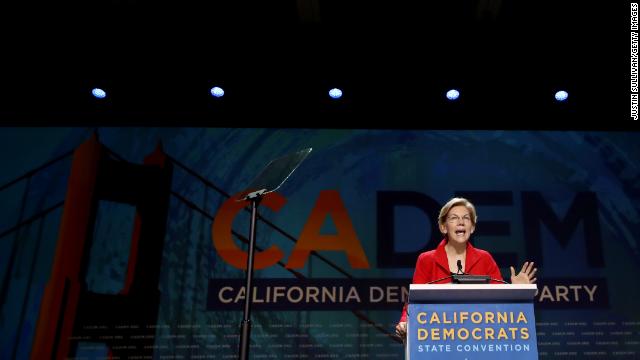 Look at those who are either Protestant or Catholic. This group makes up 55% of caucusgoers. Warren's support is only 11% with this group. Biden, meanwhile, has a clear lead over the field with 28%.
Interestingly, none of the other candidates feature these large of splits between religious and non-religious voters. It's not entirely clear what's driving this divide. Biden's voters are older, for instance, and older voters tend to be more religious. Sanders' voters are the youngest, though, and he doesn't have anywhere near the religious divide as Biden does.
What this does get at, though, is that Warren's support tends to be segmented. She shows very large splits along ideological and religious lines. Warren also has some issues winning over non-college educated voters.
The question going forward is whether she can branch out. If she can, Warren may zoom past the other candidates soon enough.
12:05 p.m. ET, June 9, 2019
Kamala Harris languishes, but still alive in Iowa
Note: All non-first choice preferences polling topline data, unless otherwise stated, is among in-person caucusgoers who will determine 90% of the delegate count.
The topline for Kamala Harris isn't great in CNN's latest Iowa poll. She's only at 7%, while Warren (15%) and Buttigieg (14%) have zoomed past her.
The obvious problem is she's competing over a similar bloc of voters with those two. All three do better among college-educated caucusgoers compared to non-college-educated caucusgoers (16% vs. 12% for Buttigieg, 8% vs. 3% for Harris and 17% vs. 12% for Warren). All do better among liberals compared to moderates (18% vs. 11% for Buttigieg, 9% vs. 2% for Harris and 22% to 5% for Warren).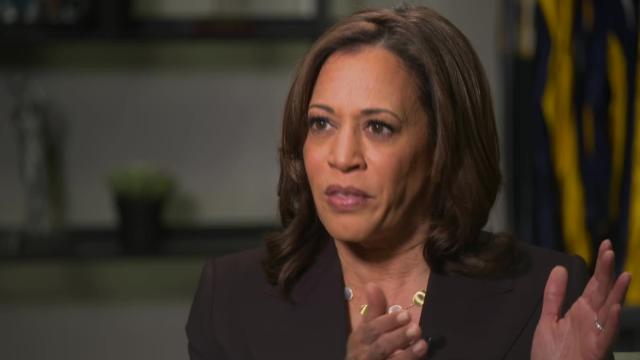 The good news for Harris is that a look underneath the hood suggests some unrealized strength. Her very favorable rating stands at 31%. That's right behind Buttigieg's 32%, Sanders' 32%, Biden's 34% and Warren's 38%. When you look at only those voters who can form an opinion of her, Harris jumps to a 40% very favorable rating. Only Buttigieg and Warren have higher very favorable ratings among those who can form an opinion of them.
Indeed, Harris is tied for the best standing when combining voters' second choices or those they're actively considering. Of course, the key will be in converting these people into first choices.
12:05 p.m. ET, June 9, 2019
Past Iowa races that looked like the race does now suggest volatility
Our current CNN poll shows a top five of Joe Biden at 24%, Bernie Sanders at 16%, Elizabeth Warren at 15%, Pete Buttigieg at 14% and Kamala Harris at 7%. A look at previous Democratic Iowa caucuses with similar polling at this point show how things may very well change.
Back in 1988, Dick Gephardt led the field with 24%, compared to Jesse Jackson's 13%, Michael Dukakis's 11%, and Bruce Babbitt's and Paul Simon's 6%. Gephardt would win that year with 31% to Simon's 27% and Dukakis's 22%.
In 2004, the leader at this point did not win the caucuses. Howard Dean led Gephardt 23% to 21%. The eventual winner of the caucuses and nomination, John Kerry, was only at 14%. John Edwards, who would come in second, was at just 5%.
The same was true in 2008. Edwards with 29%, over Obama (23%) and Hillary Clinton (21%). Obama would win the caucuses that year and go on to win the nomination.
The point here: Do not expect the candidate leading at this point to win when he is at 24% and a slew of other candidates are above 5%. Yes, said candidate is most likely to win, but you should instead bet on the field. That is, one of the other candidates (we don't know which one) has the best chance as emerging as the winner.
10:22 a.m. ET, June 9, 2019
This isn't 2008 when it comes to new caucusgoers
Back in 2008, Democrat Barack Obama rode a wave of first time Iowa caucusogers to win that year's first-in-the-nation contest. They made up 57% of caucusgoers that year.
At this point, we're not looking at the same type of engagement from those who had previously not participated in the Iowa caucuses. Among those who say they will participate in the caucuses in-person, just 17% say they have never attended the caucuses before. That percentage climbs to 52% among those who say they will participate virtually.
Remember, though, that virtual caucusgoers are only 28% of all caucusgoers and will only determine 10% of the delegate count. 
Interestingly, it's not entirely clear who would benefit if more people who have not traditionally taken part in the process decided to caucus. Bernie Sanders does do his best among those first time in-person caucusgoers. Among those who say they'll participate virtually, the Vermont senator doesn't do any better among first time caucus goers.
This is distinct from 2008, when the candidate of younger voters (Obama) was also clearly the candidate of first time caucusgoers.
10:12 a.m. ET, June 9, 2019
Sanders is losing liberals to Buttigieg and Warren
Note: All non-first choice preferences polling topline data, unless otherwise stated, is among in-person caucusgoers who will determine 90% of the delegate count.
If our new Iowa poll wasn't good for Joe Biden, it really wasn't good for Bernie Sanders. Sanders lost the caucuses by only about a point last time around. If Sanders 2.0 is going to be successful, he'll almost certainly need to take the state this time.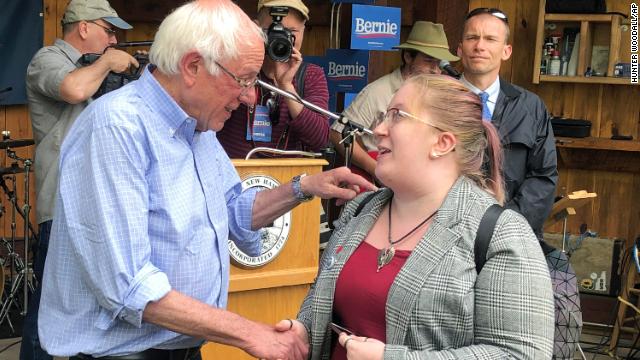 Instead, Sanders is basically tied with Buttigieg and Warren. The big problem for Sanders is he is not the clear candidate of the left. He gets only 16% of liberal caucusgoers. Comparably, Buttigieg comes in with 18% and Warren comes in with 22%. (Interestingly, Sanders does statistically insignificantly better among moderates at 18% than liberals.)
Even among Sanders' bread and butter of young voters, it's not a great story for him. He does lead caucusgoers under age 35 with 21%. That, however, is just barely ahead of Buttigieg and Warren, who have 19% each.
Sanders leads Buttigieg and Warren by a clearer 19% to 12% among caucusgoers without a college degree. They are, however, a minority of caucusgoers. Further, Biden leads Sanders among this group 29% to 19%.
There's not a lot of room for growth for Sanders, either. He has nearly universal name recognition (95%).
10:12 a.m. ET, June 9, 2019
Virtual caucusgoers may be underrepresented
One of the more interesting facets of CNN's new Iowa poll is that we're taking into account how people will be able to vote virtually for the first time. You won't have to go and sit for hours to caucus in-person anymore.
Yet it seems that voting in-person may be the way to go if you want the most power to your vote. The reason is simple: 10% of the total delegates will be assigned to the virtual caucusgoers results no matter how many people vote in that manner. Our CNN poll suggests that 28% of likely caucusgoers will vote virtually.
You can see the obvious disconnect here: A virtual caucusgoers' vote would count for less delegates than an in-person caucusgoer's.
These virtual caucusgoers tend to be younger (21% under the age of 35 vs. 12% for in-person), less educated (15% with a postgraduate degree vs. 26% for in-person), female (61% vs. 54% for in-person), registered independents (31% vs. 11% for in-person) and far more likely to be first time caucusgoers (52% vs. 17% for in-person).
None of the candidates seem to be disproportionately impacted by the fact that more caucusgoers say they participate virtually than delegates assigned to this group. (Biden's support is impacted the most, but even that is a decline of only 2 points).
Still, virtual caucusgoers are a group that seems less engaged at this point. Only 40% say they're very interested in caucusing this year, while 77% of in-person caucusgoers say the same.
It seems plausible that one or more candidates won't be pleased by the rigid math of delegate allocation.