The latest CNN poll on 2020 Democrats
7:15 a.m. ET, April 30, 2019
Nonwhites power Biden's advantage in CNN's new poll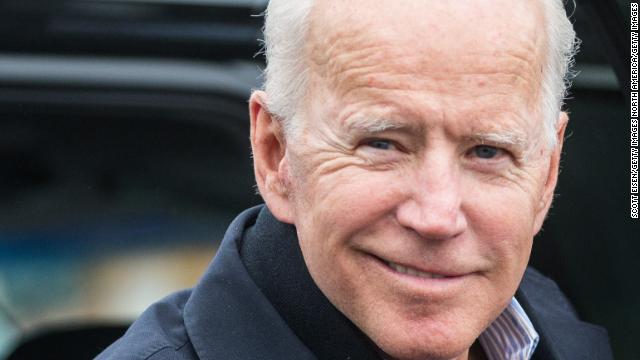 You might think that a 76-year-old white man is the wrong person for a moment when the Democratic Party is becoming more and more diverse.
This poll indicates that people of color, at least for the moment, disagree with that assessment.
Biden scores 50% with nonwhite voters in CNN's poll. That compares with the 29% he gets with white voters. This poll matches with prior polls that suggest minorities are a large part of Biden's base.
Last month, Biden topped all other candidates with 44% among black voters in a Quinnipiac University poll. This compared with 29% he received among all Democrats. Biden has also had large advantages in South Carolina, which is the only early primary contest with a substantial portion of black voters.
Black voters, of course, are a major base within the Democratic Party. They'll likely make up anywhere from 20% to 25% of all primary voters. Further, they have voted in blocs in past primaries. In 2016, for example, Hillary Clinton received about a 60-point margin over Sanders. This powered her nationally to primary victory.
No other candidate comes close to Biden's performance with nonwhite voters in our poll:
Sanders is 36 points behind at 14%.
Everyone else is below 10%, including Sens. Kamala Harris (4%) and Cory Booker (1%), who are black.
Notably, Buttigieg sees a large drop-off from white voters (10%) to nonwhite voters (3%). Other polls have shown a similar phenomenon for the young mayor struggling to connect with minorities.
8:13 a.m. ET, April 30, 2019
Biden gets a big announcement bounce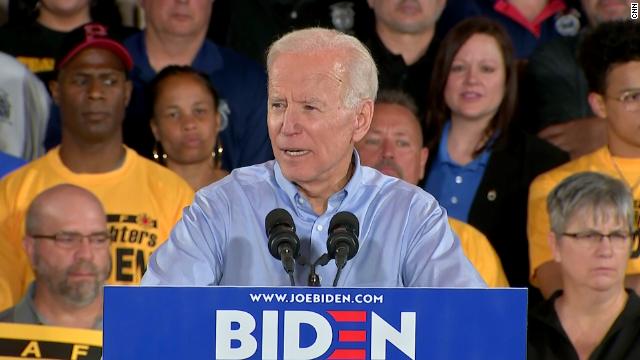 Our new CNN national primary poll shows 39% of voters who are Democrats or Democratic-leaning independent voters support former Vice President Joe Biden.
That puts him atop the entire field -- Vermont Sen. Bernie Sanders came in second, with 15%. No other candidate reached double digits.
The poll is the first national survey taken entirely after Biden officially announced his presidential campaign last Thursday. It indicates a clear bounce for Biden.
Biden's 39% in this poll is up from the 28% he received last month. It's also higher than the 33% Biden had in our October 2018 and December 2018 polls. When compared to other pollsters who conduct their polls via live telephone interviews, Biden's 39% is the best any candidate has received this entire campaign.
The big question is whether this poll is merely an outlier or the start of a trend. A candidate receiving a bounce following an announcement isn't surprising. Biden jumping 11 points in a month is something else altogether.
Sanders, meanwhile, has slid slightly from the 19% he was at last month in our poll. He stands nearly equal to the 14% he put up in October and December.
The only other candidates to reach at least 5% are, in descending order:
Massachusetts Sen. Elizabeth Warren at 8% (up 1 point from March)
South Bend, Indiana, Mayor Pete Buttigieg at 7% (up 6 points)
former Texas Rep. Beto O'Rourke at 6% (down 7 points)
California Sen. Kamala Harris 5% (down 7 points)