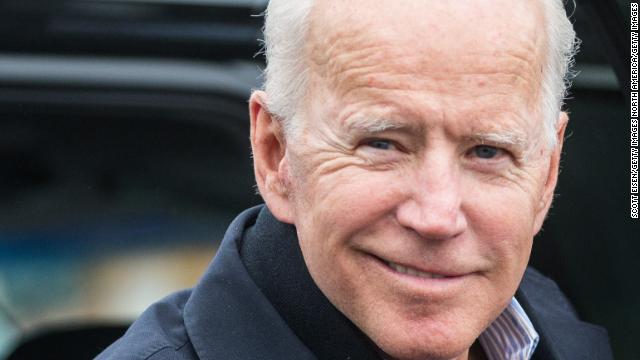 You might think that a 76-year-old white man is the wrong person for a moment when the Democratic Party is becoming more and more diverse.
This poll indicates that people of color, at least for the moment, disagree with that assessment.
Biden scores 50% with nonwhite voters in CNN's poll. That compares with the 29% he gets with white voters. This poll matches with prior polls that suggest minorities are a large part of Biden's base.
Last month, Biden topped all other candidates with 44% among black voters in a Quinnipiac University poll. This compared with 29% he received among all Democrats. Biden has also had large advantages in South Carolina, which is the only early primary contest with a substantial portion of black voters.
Black voters, of course, are a major base within the Democratic Party. They'll likely make up anywhere from 20% to 25% of all primary voters. Further, they have voted in blocs in past primaries. In 2016, for example, Hillary Clinton received about a 60-point margin over Sanders. This powered her nationally to primary victory.
No other candidate comes close to Biden's performance with nonwhite voters in our poll:
Sanders is 36 points behind at 14%.
Everyone else is below 10%, including Sens. Kamala Harris (4%) and Cory Booker (1%), who are black.
Notably, Buttigieg sees a large drop-off from white voters (10%) to nonwhite voters (3%). Other polls have shown a similar phenomenon for the young mayor struggling to connect with minorities.