CNN's latest poll on 2020 Democrats
10:28 a.m. ET, November 27, 2019
TL;DR: Biden leads nationally as Buttigieg rises
Our new CNN poll of potential Democratic voters nationwide shows that with 28% support Joe Biden continues to lead the race for the Democratic presidential nomination. That's within the margin of error of our September and October polls.
Biden is ahead of Bernie Sanders (17%), Elizabeth Warren (14%) and Pete Buttigieg (11%). This is Buttigieg's best CNN national poll to date. No other candidate is above 3%. 
Here are a few other takeaways from the poll:
Buttigieg's gained 8 points among white voters, while only picking up 2 points among non-white voters. Overall, he has a wide racial gap in support: 17% among white voters and 4% among non-white voters.
While the movement from our last poll (19%) to this poll (14%) for Warren is within the margin of error, our poll comes on top of a number of other polls indicating a downward trend in her polling.  
Our poll tested what would happen if all but the top four polling Democratic candidates dropped out of the primary. It turns out that the race would be relatively similar with Biden at 35%, Sanders at 23%, Warren at 20% and Buttigieg at 17%. 
Among all voters, just 46% say the impeachment inquiry of Donald Trump is extremely or very important to their 2020 vote. Of all the issues asked of voters, the fewest said the impeachment inquiry was extremely or very important. 
We asked Americans to rate Trump on five qualities normally associated with being a successful president (e.g. can manage the government effectively). A majority on all five said those qualities did not apply to Trump. 
9:44 a.m. ET, November 27, 2019
One reason why electability isn't clear cut
Democratic primary voters desperately want to beat Trump. In poll after poll (including this one), they list beating Trump as a bigger priority for their primary than a candidate who agrees with them on the issues. 
Figuring out which Democrat is the most electable is no easy task, however. 
One thought I had was to see what quality is best correlated with Trump's approval rating and then see which Democrats scored best on it. The problem is that there are two variables (being able to bring about change the country needs and can manage government effectively) that are highly correlated, and they give us very different answers on potential electability. 
Biden is the only Democrat who a majority of voters (55%) say can manage the government effectively. All the other Democrats have a similar net score (those who say they can minus those who say they can't) to one another.
Yet, Biden has the worst spread on being a change agent (40% say yes compared to 55% who say no). Buttigieg and Sanders have the best net scores at -6 points and -7 points, respectively.
This, of course, is the fundamental issue Democratic primary voters face in 2020. If this is a change election, then Biden is likely not going to be the most electable candidate. If, however, voters end up wanting someone they think can right the ship from an unorthodox Trump presidency, Biden's the right guy.
9:09 a.m. ET, November 27, 2019
Warren is losing ground in the presidential race
One of the more difficult things to tease out in polling is signal versus noise. That is, what movements are real versus movement that is typical, given all polls have a margin of error.
I'm fairly sure the movement of Warren from 19% in our last poll to 14% in this poll is real.
The reason is fairly simple: We're not the only poll to show it.
Nationally, Quinnipiac University has Warren dropping from 28% in their final poll last month to 14% now.
Statewide, it's the same story. The CBS News/YouGov poll of the states with primaries or caucuses on or before Super Tuesday have Warren sliding from 31% last month to 26% this month.
In Iowa, our CNN/Des Moines Register/Mediacom poll puts Warren at 16% now. She was at 22% in October.
Finally, the Marquette University Law School poll has Warren going from 24% last month in Wisconsin's Democratic primary to 15%.
The shift away from Warren seems to be coming from a number of different places. One place she is clearly losing ground is among her base of white voters with a college degree. Last month in our national poll, Warren was at 30%. This month she's at just 16%.
8:46 a.m. ET, November 27, 2019
Biden has more black support than all other Democrats combined
Last Democratic debate, a number of candidates made a clear play for the black vote. There's no real indication in the numbers that Biden's opponent have done anything to dislodge that base from him.
Biden's share of the nonwhite vote among potential Democratic primary voters stands at 39% in our latest poll. That's well within the 10 point margin of error of the 43% Biden registered with nonwhites in our October poll.
Among black voters in particular, we can average our last two polls to get a sufficient sample size. (Note: Biden's percentage in our last two polls is quite similar among black voters).
Biden comes in with about 49% with black voters in a combined sample of our last two polls. The rest of the candidates combined get just 40%. The next closest individual candidate is Warren with 15%.
This 49% is pretty much identical to the about 50% Biden was scoring with them at his overall polling apex in the spring.
Biden remains far weaker with nonwhite voters who aren't black. In our last two polls, he's in the low 30s with them. Sanders is quite close within among this group, while no other candidate hits double digits.
8:12 a.m. ET, November 27, 2019
Biden and Sanders voters are surest in their choice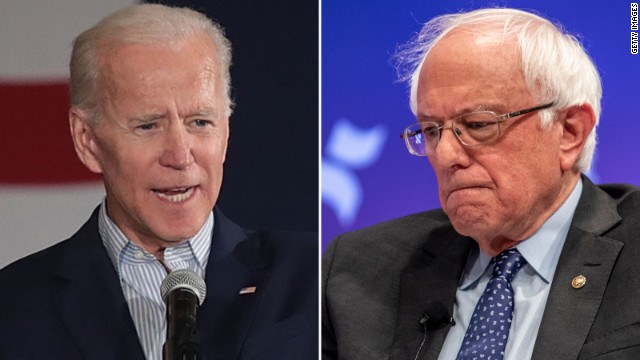 If you're like me, you see this poll and recognize how consistent the picture is for Biden and Sanders. Biden is within a few points of 30%. Sanders is somewhere between 15% and 20%. Candidates like Buttigieg and Warren have moved around more.
When you look at how certain voters are at their vote choice, the steadiness of Biden and Sanders makes a lot of sense.
Biden jumps from 28% overall to 37% among those voters who say their minds are made up.
You see a similar leap for Sanders from 17% overall to 25% among those who say their minds are made up.
Buttigieg and Warren don't exhibit this pattern. Buttigieg is at 11% overall and 9% among those who say their mind made up. Warren is at 14% overall and 15% among those who say their mind is made up.
Now, this doesn't mean that Biden or Sanders have a total lock on their voters by any means. A large percentage of Biden voters (43%), for example, say they may change their mind of who they are voting for. That's larger than average, but not amazingly so.
The majority of voters say they could change their mind (47%) or don't have a first choice (11%). Interestingly, those numbers are within a few points of where they were in May. There's still a long way to go.
8:03 a.m. ET, November 27, 2019
Voters don't care as much about impeachment as other issues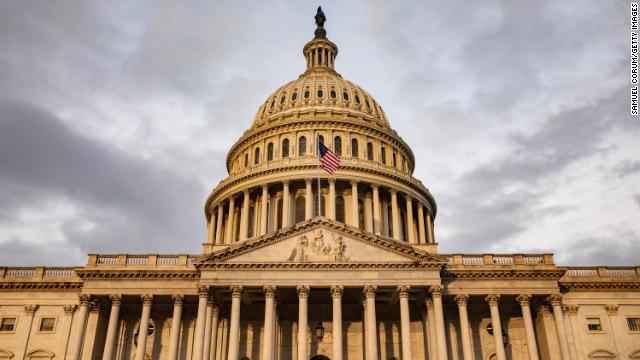 One of the more interesting phenomenons over the last few months has been to watch Trump's numbers stay stable, even as the impeachment inquiry has gotten underway. Even among Democrats, the field leader, Biden, is intertwined with the cause of the inquiry and has stayed fairly steady in primary polls.
Our poll gives us a pretty good reason for why this is: The impeachment inquiry is just not as important to how people are going to vote in 2020 as other issues.
When asked about eight different issues, just 46% of voters nationwide say the impeachment inquiry was the extremely or very important to their 2020 presidential vote. That's the lowest of any issue tested.
To put it in some perspective, consider the issue of health care. In our poll, 80% say it is extremely or very important to their vote.
Now, 68% of potential Democratic primary voters do say the inquiry is extremely or very important to their 2020 vote. That, though, is still only second from the bottom of all issues among Democrats. Among potential Democratic primary voters, an astounding 90% say health care is extremely or very important to their 2020 vote.
These numbers remind me of Robert Mueller's Russia investigation. A lot of ink was spilt over it, while voters didn't really seem to care.
7:52 a.m. ET, November 27, 2019
Here's why Trump does worse in polling than the economy indicates he should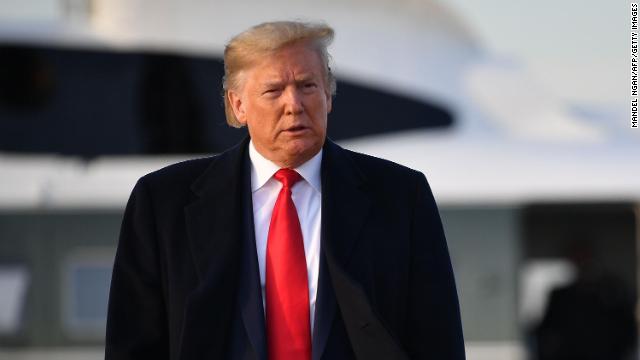 One of the most enduring trademarks of President Donald Trump's polling is that a plurality approve of his job on the economy, yet a plurality also disapprove of the job he's doing as President overall.
The answer to why that is comes very clearly in our poll.
We asked Americans about five qualities often associated with being a good president: a change agent, honesty, effective government management, ability to unite the country and stamina and sharpness to be president.
A majority on all five of these qualities say that they don't apply to Trump. The only one that is close at all is stamina and sharpness. On that quality, 52% say it doesn't apply to Trump while 47% say it does.
Which of these qualities seems to be most closely associated with how Americans feel overall about Trump? It's effective government management and being a change agent.
A nearly unanimous 96% of those who disapprove of Trump overall say he cannot manage the government effectively. Similarly, 92% of those who approve of Trump overall say he can manage the government effectively. For change agent, 94% who approve say he can manage effectively, while 945 who disapprove say he cannot.
I don't think these high correlations are too surprising. The President's job is to run the government. If she or he cannot do that in the eyes of the country, then the President is poor electoral shape. Likewise, Trump ran as a change agent, so it's closely associated with his overall brand.
7:12 a.m. ET, November 27, 2019
The race may remain stable, even if candidates drop out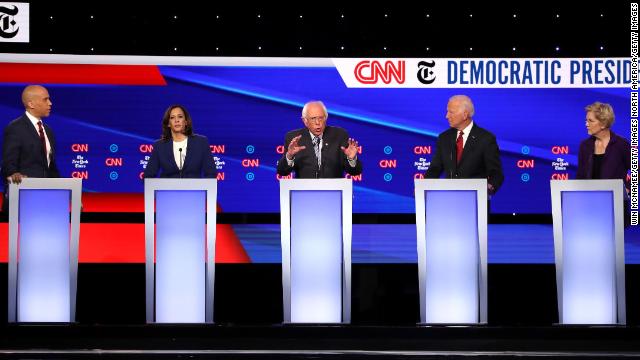 One of the fun things about the primary is trying to guess what might happen when lower-tier candidates decide to drop out of the race.
We've seen some data indicate, for example, that Warren is the second choice for a lot of voters.
Yet our poll suggests that no candidate will gain too much if all but the top four candidates decide to hang it up.
In a race between Biden, Buttigieg, Sanders and Warren, 35% of potential Democratic primary voters say they'd vote for Biden. He's followed by Sanders at 23%, Warren at 20% and Buttigieg at 17%.
Not only is the relative order of the candidates the same as it is in the horserace in which all the candidates are listed, but the distance between them also is pretty much the same.
Biden's 11-point lead over Sanders is 12 points in the four-way. His 14-point advantage over Warren is 15 points in the four-way. Biden's 17=point edge over Buttigieg in the full horserace is 18 points in the four-way.
This isn't too surprising given other high quality polling has shown Biden maintaining his top spot, even when the field is narrowed.
It is, however, a reminder that Biden's base can easily expand once other candidates drop out.
6:38 a.m. ET, November 27, 2019
Buttigieg's gains are mostly with his white base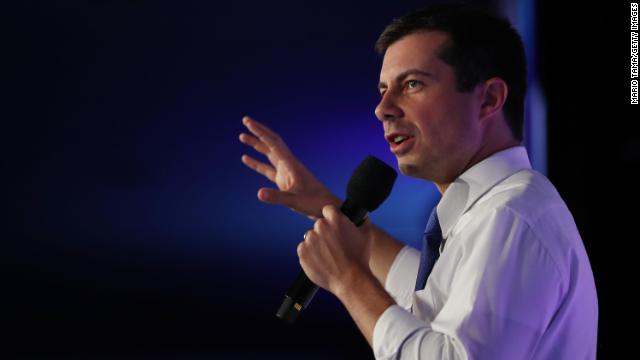 The good news for Buttigieg in our poll is fairly obvious. He's up to double digits, which follows our Iowa poll showing him in lead.
It doesn't take a lot of digging, however, to see why Buttigieg might have a big league problem once the Democratic primary moves outside of the mostly white states of Iowa and New Hampshire.
Buttigieg scores 17% among white potential Democratic voters. He's at a mere 4% with nonwhites.
A racial gap is nothing new for Buttigieg. What's interesting is it seems to be getting wider.
Last month, Buttigieg was at 9% among whites and 2% among nonwhites. That is, the racial gap nearly doubled from 7 points last month to 13 points this month.
Interestingly, Buttigieg's national numbers nearly mirror what his polling in Iowa looks like over the last couple of months. In an average of our September and November polls, Buttigieg was at 18% among whites and 6% among nonwhites.
As I noted this past weekend, Buttigieg's racial gap in Iowa suggests that even as he becomes better known nationally, the racial gap in his support isn't likely to disappear. This national poll seems to confirm that.