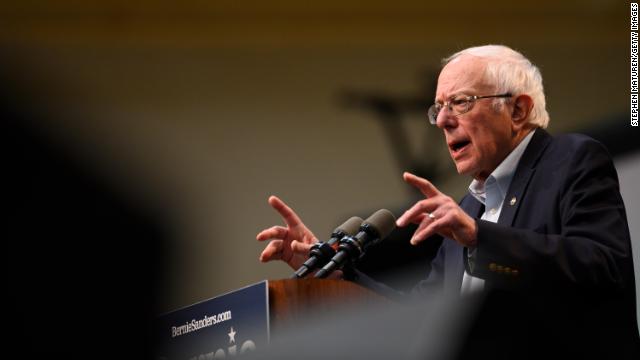 Sanders stands at 15% in our latest poll, which is up slightly from 11% in September. He now basically equals the 16% that he had in June.
When you dig in a little deeper, you can see some more positive signs for him. His very favorable rating is up 5 points from 26% in September to 31% now. That's 7 points ahead of Biden's 24%.
In the horserace in particular, you see that many of Sanders' gains seem to have come at the expense of Warren.
Sanders now stands at 34% among very liberal caucusgoers. Warren's at 32%. In September, it was Warren 48% to Sanders' 20% with this same group. That's a 30-point change in the margin between the two of them.
Perhaps not surprisingly, Sanders is also doing considerably better among those who caucused for him in 2016. He's now at 39% with them, while Warren is at 22% with them. In September, it was Warren's 32% to Sanders' 25%. That's a 24-point shift in the margin between the two of them.
Will Sanders be able to gain more ground next poll? It's possible, but there are two big flashing orange lights: a majority of caucusgoers (53%) say Sanders is too liberal and more caucusgoers (31%) say Sanders is almost to lose to Trump than they do for any other candidate.