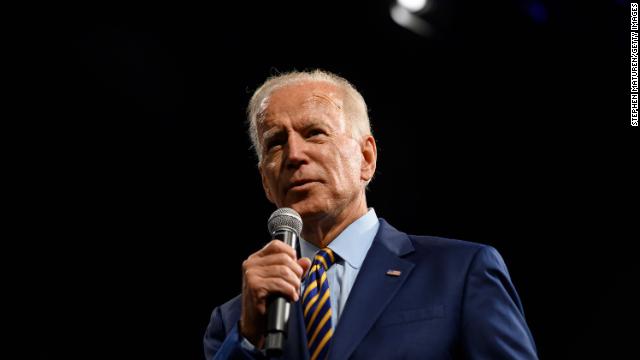 Our new CNN/SSRS poll shows that Joe Biden continues to lead the Democratic primary with 24%, though that's down from 29% in mid-August.
Meanwhile, Elizabeth Warren has climbed closer at 18% from 14%. She's in a close race for second with Bernie Sanders who came in with 17%, which is up from 15% last month. 
Amazingly, no other candidate in this field of 20 is above 10%.  
Kamala Harris (8%), Pete Buttigieg (6%) and Beto O'Rouke (5%) are the only other candidates polling above 2%. 
Here are a few other takeaways from the poll:
Warren has grown her support from 15% to 21% among those who say that beating Trump is most important, which is important among an electorate that prizes electability
Biden holds about a 30-point lead among black voters; Warren and he are about tied (at 23% and 21%) among white voters; and Sanders holds a slight edge with 24% among Latinos
Unlike Biden's advantage with black voters, Sanders' edge with Latinos can mostly be explained by the fact that Latinos are younger and more liberal
Biden's and Sanders' support are highly predictable by age, while Warren's is highly predictable by education and race
A plurality of potential primary voters (49%) say they fear nominating a candidate who is too liberal, which should in theory be good for Biden