CNN's latest poll on the 2020 election
3:26 p.m. ET, June 5, 2019
Tldr: Voters love Trump on the economy, but don't like his character
Perhaps the biggest takeaway from the latest release of our new CNN poll is why voters approve and disapprove of Trump.
The reason most frequently given by those who approve of Trump's job performance is the state of the economy. The reasons most frequently given by those who disapprove of Trump's job performance for why they disapprove have to do with Trump's character. 
Put another way, voters who approve of Trump like him in spite of personality, not because of it. 
Here are a few other key takeaways from our latest CNN poll: 
The issue on which Trump's approval rating most strongly correlates with his overall approval rating is immigration.
Trump's overall approval rating seems to be lifted by how voters view him on the economy, but other issues are keeping his approval rating down.
More Americans say the economy is very good in our new poll than at any point since 2000.
Trump has lost considerable ground since last year on whether voters approve of his handling of North Korea.
A majority of voters now expect Trump to win 2020, but an examination of elections since 1992 illustrates that voters are poor predictors at this point in the campaign cycle.
3:13 p.m. ET, June 5, 2019
More Americans say the economy is very good shape than in last 19 years
I've spoken about Trump's approval rating on the economy a lot today. But what happens when you take's Trump's name out of the picture?
A few trends become apparent:
Even many of his detractors say the economy is in good shape. A majority, 53%, of Americans say the economy is either in good or very good condition. In fact, a majority of every group in our crosstabs say the economy is at least in good condition.
Many Americans don't just say the economy is good. They say it is very good. In our poll, 28% of Americans say economic conditions are very good. That's higher than any time CNN has asked the question since the middle of 2000. In fact, nearly as many Americans say the economy is very good than say it is either somewhat or very poll combined (29%).
Interestingly, you see that Trump's approval on the economy (52%) seems to split the difference between his overall approval rating (43%) and how many Americans think the economy is good (70%).
If Trump were allowing the economy to talk for him, he'd be better off.
2:51 p.m. ET, June 5, 2019
Trump has lost voters on North Korea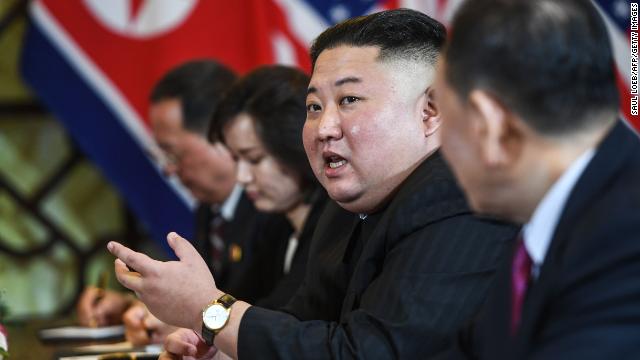 When Trump met North Korea leader Kim Jong Un in June 2018, voters thought Trump was doing a good job. A plurality of voters (49%) approved of Trump's job on North Korea, while only 40% disapproved of his job.
Jump forward to today when discussions with North Korea haven't yielded very much. Now, just 41% of voters approve of Trump on his handling of North Korea. His disapproval rating with voters has gone up to 47%.
The decline in approval seems to have come most from the center of the electorate. Only 34% of moderates now approve of Trump's job on North Korea. Last year, it was 47%.
Voters' negative reaction to Trump on North Korea mirrors, in a way, Trump's problems on trade.
Going into his presidency, Trump talked a tough game on trade. Most Americans, therefore, believed that he would get better trade deals for the country. But once they saw Trump in action, their belief in him getting better trade deals declined considerably.
When it comes to North Korea, voters seem to think Trump was making the smart move in trying to negotiate. When it came to the actual action, however, voters were left unsatisfied.
2:32 p.m. ET, June 5, 2019
Voters like Trump on the economy, but not the middle class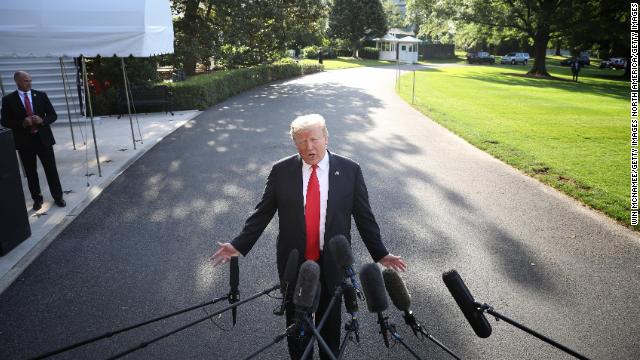 One reason the economy may not be helping Trump as much as you might think is because of who voters say Trump is interested in helping.
Our latest CNN poll gives Trump a middling 45% among voters when it comes to helping the middle class. That's well below his 53% approval rating on the economy.
Indeed, in every single CNN poll on the topic, a plurality of Americans say they disapprove of Trump when it comes to helping the middle class.
The disconnect is seen in other polling as well. For instance, only about 40% of voters have said Trump cares about the average American in Quinnipiac University polling.
The problem for Trump is quite clear among those in the middle of the income spectrum. Among those with a household income between $50,000 and $99,999, Trump has a 58% approval rating on the economy. When it comes to helping the middle class, his approval rating slinks to 46%.
As I previously discussed, economic approval ratings do not forecast president's re-elections well. Voters want presidents to feel their pain. When voters feel that the president doesn't understand their problems (as these middle class numbers for Trump seem to indicate), it hurts their electoral chances.
1:50 p.m. ET, June 5, 2019
Trump would be smart to act more presidential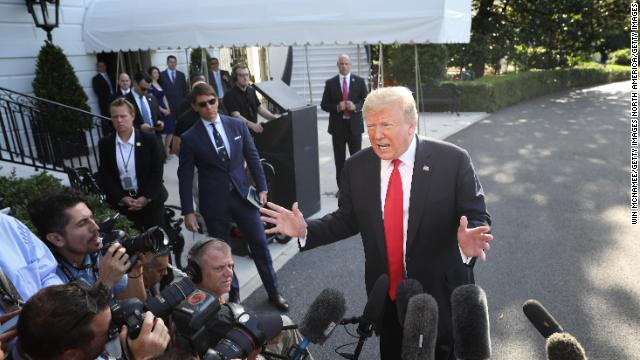 One of the big critiques of Trump is that he does act in ways other presidents have not. Most presidents, for instance, wouldn't call Bette Midler a "washed up psycho" on Twitter, even if she shared a fake quote of Trump.
Our poll suggests Trump would be wise to act a little bit more like past presidents. Take a look at the main reason Americans gave for disapproving of Trump in an open-ended question, in which they could say anything. Fourth on the list is "not presidential" at 7%. "General behavior" comes in at 6%. "Disrespectful, insulting, rude" clocks in at 5%.
Compare this to why voters say they approve of Trump. No answer that gets 5% or above has to do with Trump's behavior. Instead, you see policies such as the economy at 26%, "keeping his promises" at 12% or jobs and unemployment at 8%.
Our poll confirms a Gallup poll from April. That poll asked whether Trump had "personality and leadership qualities a president should have." Only 40% said Trump did, which was far below the about 60% Obama and George W. Bush had this point in their presidencies.
On the other hand, Trump got 47% of Americans to say they agreed with him on the issues that matter most to them. That was actually slightly higher than Obama got at 45% at this point in his presidency.
1:28 p.m. ET, June 5, 2019
Trump made Russia a partisan issue
Russia meddling in the 2016 elections and Trump's continued efforts to have a good relationship with Russian President Vladimir Putin have definitely impacted the way Americans see Russia.
Of those who disapprove of Trump's job performance overall, 50% say that Russia is a very serious threat to the US. Among those who approve of Trump, just 16% say the foreign country poses a very serious threat. That 34-point split is by far the largest between Trump approvers and disapprovers when we asked Americans in the latest CNN poll if they viewed a foreign country as a very serious threat.
This deep split is seen in other polling as well. Gallup, for instance, recently found that Democrats were 32 points more likely than Republicans to name Russia as the greatest enemy to the US.
To be clear, this is a new phenomenon. Back in 2016, there was basically no split between how Democrats and Republicans viewed Russia.
Indeed, a prior analysis I did showed that American views of Russia almost never had much of a partisan split, dating all the way back to when it was the Soviet Union.
1:12 p.m. ET, June 5, 2019
Yes, the economy is helping Trump
One of the big mysteries of the Trump presidency is why his approval rating remains so low, despite a strong economy. Trump has, after all, an approval rating of 53% from voters on the economy. Yet, his approval rating overall sits at just 43% with voters.
The question, therefore, is whether voters simply don't care about the economy when judging Trump -- and whether it would be even lower if it weren't the economy.
I ran a bunch of statistical tests, and it turns out that an individual's economic approval of Trump in our poll is correlated with his overall approval rating, even when you take into account variables like party identification, race, gender and approval ratings across different issues like immigration.
This suggests that Trump's approval rating would be even lower if not for the strength of the economy.
This finding seems to hold in the swing state of Wisconsin, as well. According to Marquette Law School pollster Charles Franklin, voter feelings on the economy in the Badger State are strongly correlated with approval of Trump, even after controlling for a number of different variables.
Unfortunately for Trump, there are issues other than the economy.