CNN's latest Iowa poll: Live analysis
9:46 a.m. ET, September 22, 2019
Elizabeth Warren bridges the Clinton-Sanders divide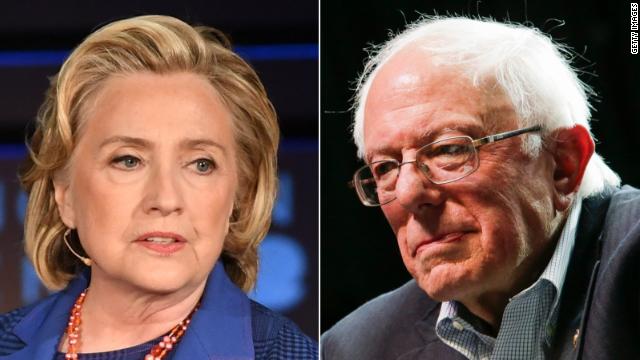 One of the reasons I've been skeptical about Bernie Sanders' chances is because there are a lot of bad feelings left over from the 2016 primary. Well, this poll confirms those bad feelings.
Sanders earns the support of 0% of those who said they caucused for Clinton in 2016. He's at 25% among those who say they caucused for him, which suggests he's bled a lot of support from this group.
Meanwhile, Warren comes in at 32% among those who caucused for Sanders in 2016. What makes her a very strong competitor, however, is that she takes 22% among those who caucused for Clinton.
That 10-point gap is significantly smaller than the 25-point gap Sanders exhibits across the two groups. It's also significantly smaller than the 23-point gap Joe Biden is showing right now.
Biden gets 29% among former Clinton caucusgoers. He drops all the way down to 6% among former Sanders caucusgoers.
Interestingly, no other candidate besides Biden or Sanders exhibits a large gap between former Clinton and Sanders caucusgoers in 2016.
9:32 a.m. ET, September 22, 2019
Elizabeth Warren does well with issues and electability caucusgoers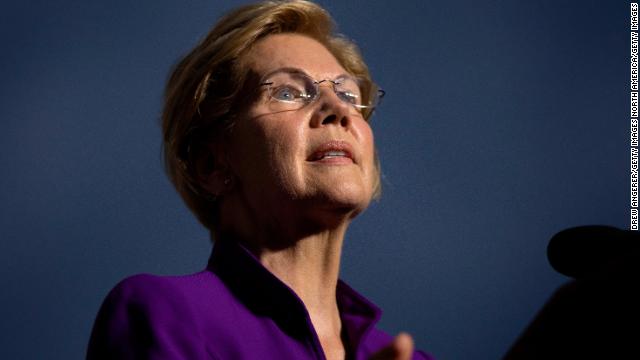 One of the big questions this cycle seems to be whether Democrats want to choose someone who is more aligned with them on the issues or want someone who is more likely to beat President Donald Trump. In our poll, 63% say electability is more important, while just 31% say issue agreement.
You might think that would do in Warren, who is on the left end of the party.
Here's the thing: Warren does about equally well with those voters who prize electability (22%) and issue agreement (25%). This matches up with national polling suggesting that Warren may not be winning the electability argument, but she's more than holding her own.
Biden is dead even with Warren at 22% in the horserace with voters for whom electability is more important. He comes in at 17% among voters who say issue alignment is more important.
Put another way, Biden isn't winning the electability argument in Iowa at this point. And if he can't win that argument, his campaign is likely in plenty of trouble.
Sanders' campaign is most definitely in trouble because, although he's at 16% among issue alignment voters, he's at just 9% among electability voters.
9:11 a.m. ET, September 22, 2019
Warren surges to make it a two-candidate top tier in Iowa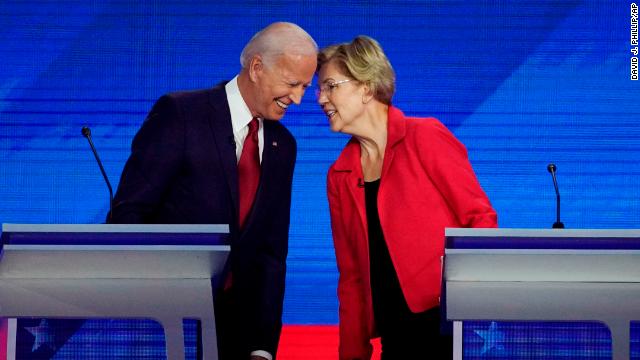 Massachusetts Sen. Elizabeth Warren has climbed to 22% in the latest CNN/Des Moines Register/Mediacom poll of likely Iowa Democratic caucusgoers. She's up from 15% in June and 9% in March.
Meanwhile, former Vice President Joe Biden has gone to 20% from 23% in June and 27% in March.
The current 2-point difference between Biden and Warren is well within this poll's 4-point margin of error.
No one else is even close to Warren and Biden. Vermont Sen. Bernie Sanders has dropped all the way down to 11% from 16% in June. Right behind him is South Bend, Indiana, Mayor Pete Buttigieg at 9%, down from 15%. California Sen. Kamala Harris pulls in 6% support, which is equal to her June standing.
No other candidate is at 5% or above. This includes New Jersey Sen. Cory Booker and Minnesota Sen. Amy Klobuchar at 3%. Rounding out the 2% or more club is Hawaii Congresswoman Tulsi Gabbard, former Texas congressman Beto O'Rourke, businessman Tom Steyer and businessman Andrew Yang at 2%.
Gabbard's 2% makes this her third qualifying poll for next month's CNN/New York Times debate. She needs to get at least 2% in one more qualifying poll by October 1 in order to qualify.