Suspect arrested after explosive devices sent to Trump critics and CNN
7:39 p.m. ET, October 25, 2018
Canada's Trudeau on explosive devices: "All citizens deserve to live in peace and security"
Canadian Prime Minister Justin Trudeau described the series of suspicious packages that were sent to prominent Democrats and others as "deeply concerning."
"All citizens deserve to live in peace and security and a free press is foundational in any democracy," he said Thursday. "We must ensure that they can do their important work without fear."
Trudeau went on to say that Canada was ready to assist the US.
"I want to ensure all Canadians that we are monitoring the situation closely and as always Canada stands ready to provide assistance to our American friends and allies if need be," he said.
5:48 p.m. ET, October 25, 2018
Rep. Debbie Wasserman Schultz on the packages: "We will never be cowed into submission"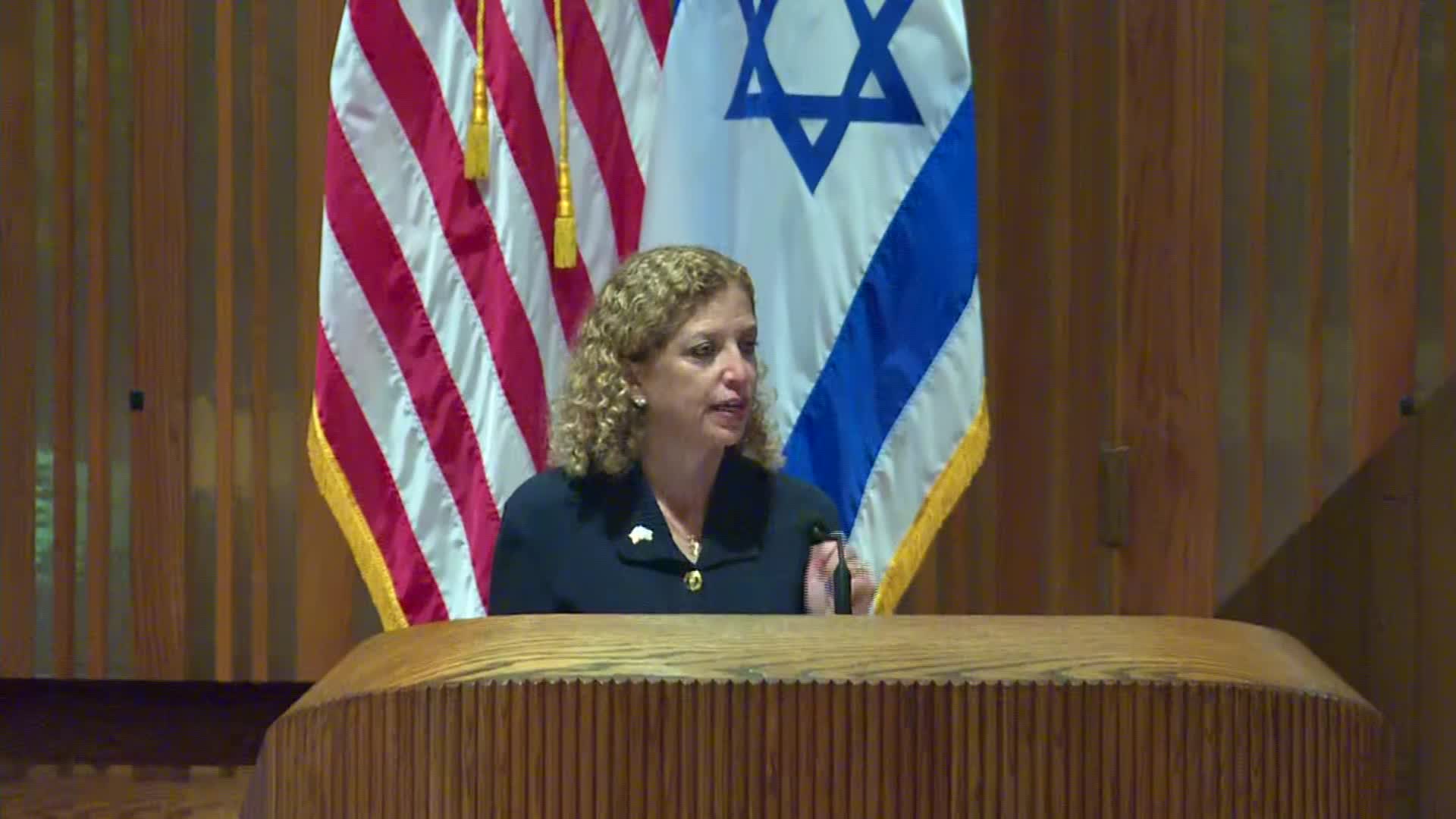 While speaking at a campaign event in Plantation, Florida, Rep. Debbie Wasserman Schultz addressed the suspicious package delivered to her office in Sunrise, Florida.
"The last couple of days have been trying for many of us, to say the least. As we know, there will always be those who use distraction, threats and even violence to accomplish their ends," she said Thursday.
She praised her "brave staffers" and told the audience to "always choose love, compassion and honest communication."
"We will never be cowed into submission by people who hate," she said. "Never. Never."
5:38 p.m. ET, October 25, 2018
Joe Biden: "We've got to turn off this hate machine"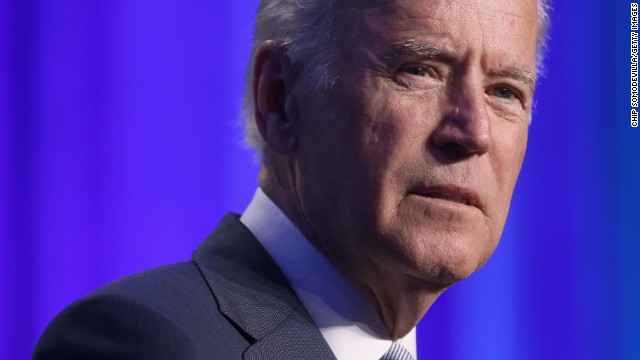 Former Vice President Joe Biden, who is in Buffalo for a speech this evening, was asked in Lancaster, New York, about the devices that were sent to him and other prominent Democrats this week.
Biden said he will talk about the packages during his speech, but he hopes "this has been enough of a shockwave for people to say, 'OK, enough is enough.'"
"We've got to turn off this hate machine. We've got to come together. The American public and all over the nation. People want us to be more civil. People want us to choose hope over hate. They want us to choose – for real – I mean it's guttural. People understand that words matter. Words matter. And our children are listening," he said.
5:12 p.m. ET, October 25, 2018
Officials believe several packages went through a Florida mail facility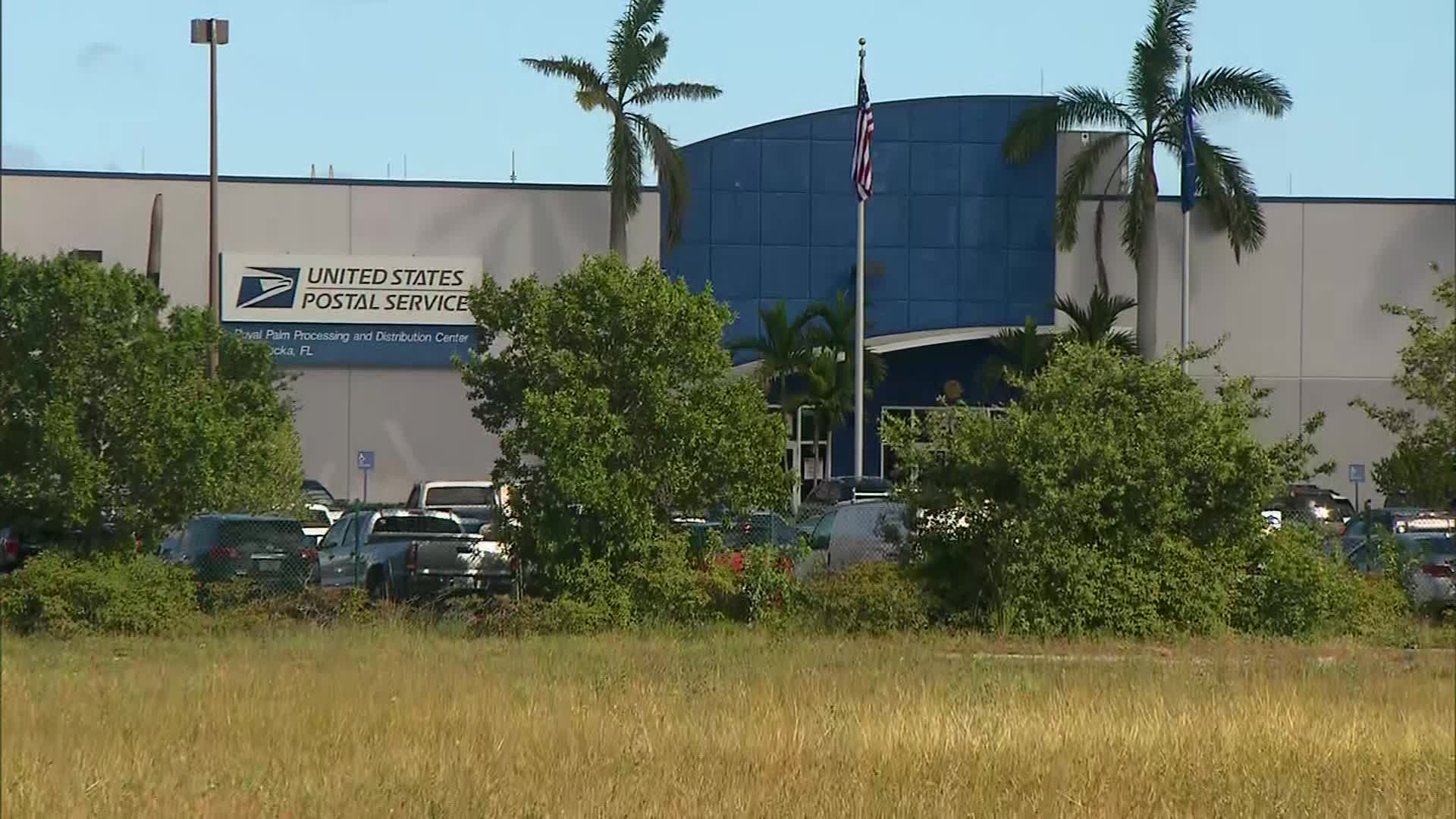 Authorities believe several of the packages went through the processing and distribution center in Opa-Locka, Florida, according to two law enforcement officials familiar with the investigation. 
According to an US Postal Service employee, this facility, roughly 12 miles from Miami, handles mail that is incoming and outgoing from south Florida.
4:42 p.m. ET, October 25, 2018
Suspicious packages sent to CNN, Clinton, and De Niro will be analyzed at the same location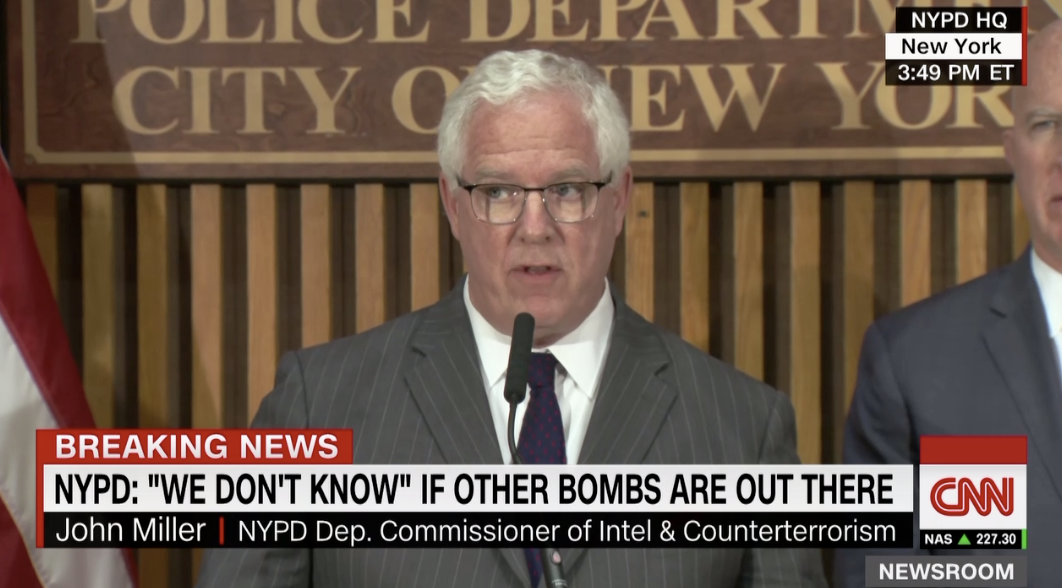 The packages that were sent to CNN, the Clintons, and actor Robert De Niro were taken to Rodman's Neck shooting range and then to the FBI lab in Quantico, Virginia, this afternoon, according to John Miller, deputy commissioner for NYPD's Intelligence and Counterterrorism.
The packages were sent "to be examined by [FBI's] explosives people so that all the evidence from all of these incidents are in one place," he said at a press conference Thursday.
4:07 p.m. ET, October 25, 2018
FBI won't comment on origin of suspicious packages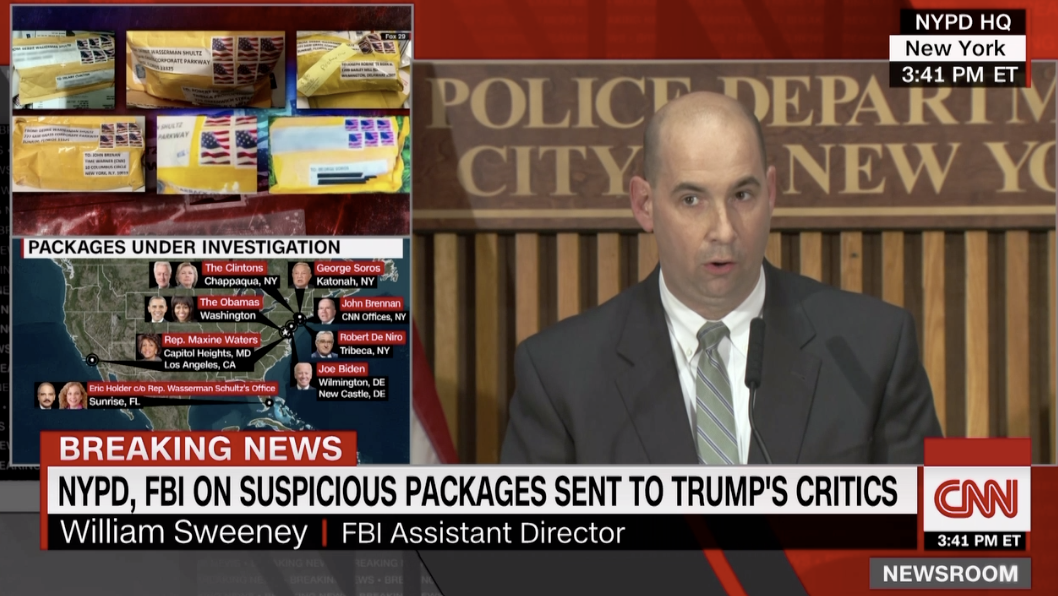 FBI Assistant Director William Sweeney would not confirm the origin of the packages delivered Monday, despite reports that investigators believe some of the packages might have originated in Florida.
He stressed that investigators must be careful with sharing information with the public, and that they could not "disclose information that could adversely impact our investigation or a future prosecution."
"Some were obviously in the postal system. I'll leave it at that," he said in an ongoing news conference.
Phillip Bartley, inspector in charge of the US Postal Inspection Service in New York division, said more than 600,000 postal workers were looking for the packages.
"We have the eyes and ears looking for these packages," he said.
Ten packages have been found so far, Bartley added.
"I will say in the postal network, we have found nothing in the last eight hours," he said.
3:59 p.m. ET, October 25, 2018
Mayor Bill de Blasio: "New Yorkers are standing strong"
Speaking at a news conference on Thursday afternoon, New York Mayor Bill de Blasio thanked federal and state officials for their response and the ongoing investigation.
He also praised the city's response, and "the kind of strength and the kind of resiliency that this city is famous for. It makes me very, very proud of all 8.6 million New Yorkers, that they have handled the situation with a real sense of resolve."
De Blasio condemned the package as "the definition of terrorism," and stressed that it was important for New Yorkers to continue normal life undeterred and unintimidated.
The people of this city are not being thrown off their game, are not having their values undermined or their way of life undermined. New Yorkers are standing strong right now," he said.
De Blasio also urged the public to help address the political division by creating "a tone of civility, a tone of mutual respect."
"We shouldn't just ask what are the most prominent voices doing. We also have the ask the question are all of us treating each other with respect, treating men and women in law enforcement with respect, people in the media who report the news, treating them with respect," he said.
3:51 p.m. ET, October 25, 2018
Suspicious packages with white powder did not contain a biological threat
An initial analysis of the powder found in suspicious packages sent to New York addresses "did not contain a biological threat," FBI Assistant Director William Sweeney said in an ongoing press conference in New York City.
Testing on the powder is ongoing, he added.
3:59 p.m. ET, October 25, 2018
"New Yorkers are safe," police commissioner says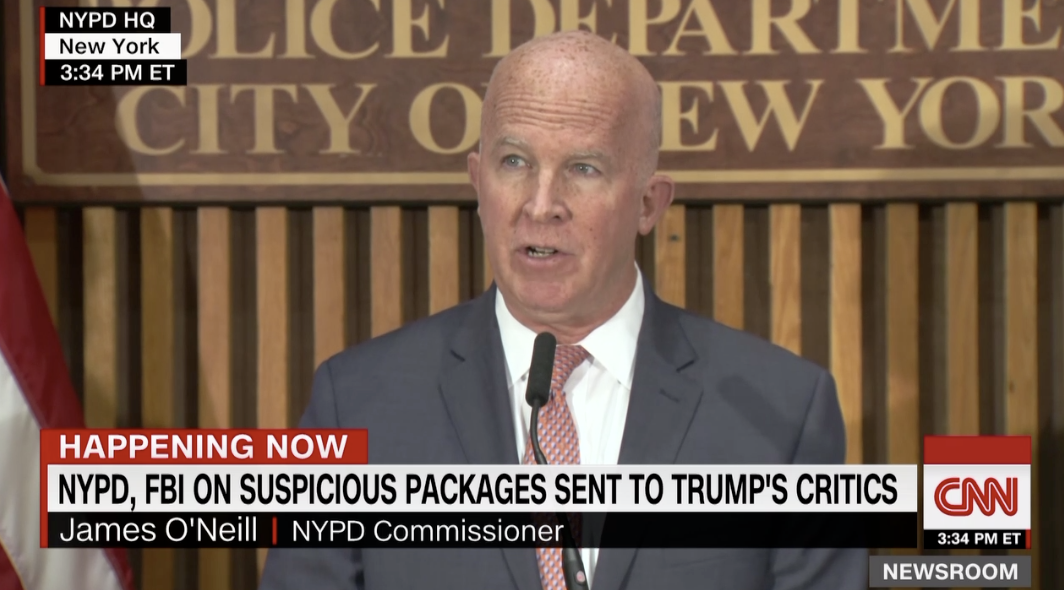 New York City Police Commissioner James P. O'Neill began an ongoing news conference Thursday afternoon by assuring New Yorkers that they were safe and that there are no credible threats to any individuals or organizations in the city.
"New Yorkers are safe, but everyone, all 8.6 million residents and the millions of visitors who come here every year should always remain vigilant and aware of their surroundings," he said.
He also described the current "far-reaching" investigation into the packages, saying, "I can say with certainty we will identify and arrest a person or people responsible for these acts. Make no mistake."
At the end of his opening remarks, O'Neill said, "I'll conclude by reminding everyone that law enforcement professionals do not care about the politics behind these acts. What we do care about is keeping the public we serve safe. That's it."
Watch: