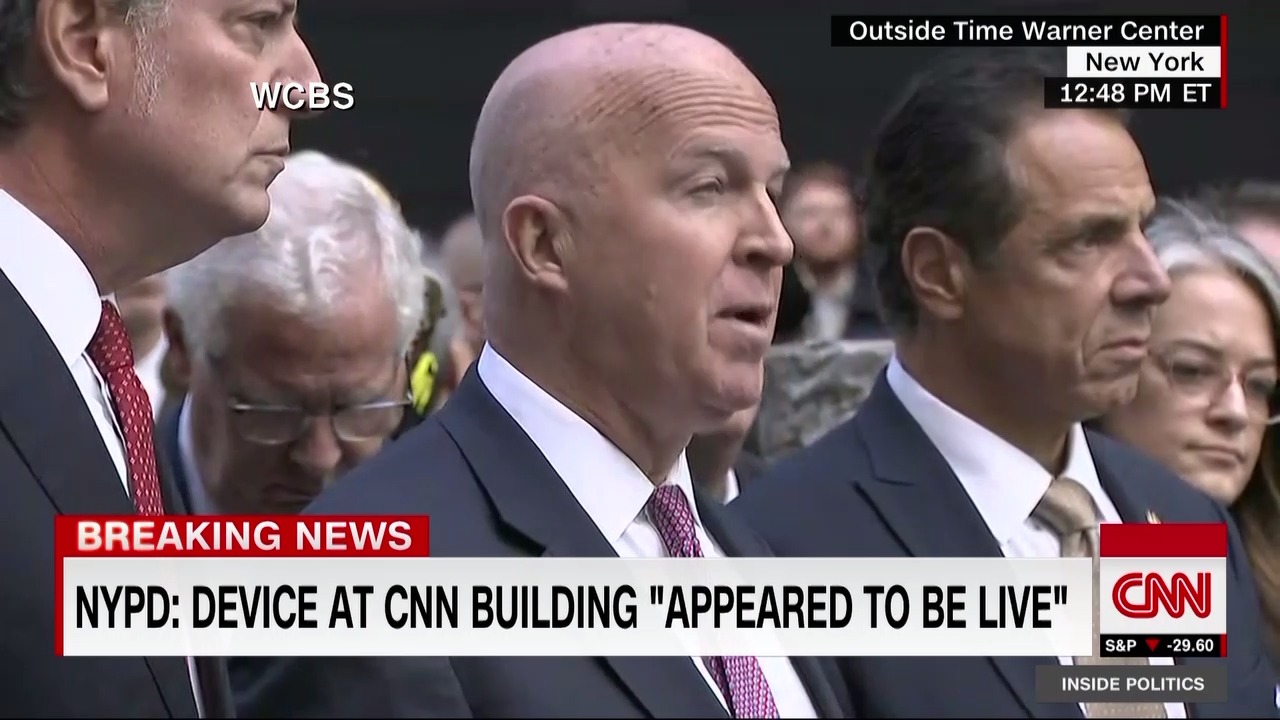 Mayor Bill de Blasio, Governor Andrew Cuomo, and New York Police Commissioner James P. O'Neill are holding a news conference at Columbus Circle regarding the suspicious device found in the building of CNN's New York offices.
O'Neill said the device appeared to be a live explosive device.
An envelope containing white powder was also discovered as part of the original packaging, the commissioner said.
"We've seen this before. We've seen worse. We will not be intimidated and will bring these perpetrators to justice," O'Neill said.
Watch the announcement: