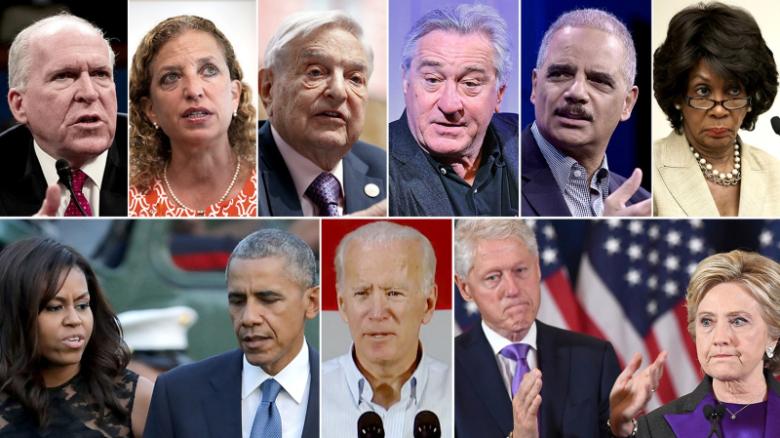 So far, 10 suspicious packages -- each with possible explosive devices inside -- have been located by authorities. Here's what we know about the eight targets:
George Soros: The package found Monday and appeared to be an explosive device. There was a controlled detonation; the device is secured and remains in New York.
Hillary Clinton:  The package was addressed to Clinton residence in Chappaqua, New York, and intercepted Tuesday night by the Secret Service during routine mail inspection
Barack Obama: The package was intercepted in Washington, D.C., during routine mail screening procedures, the Secret Service said.
John Brennan (sent to CNN offices): The "live explosive device" was delivered by courier to CNN's offices in New York. The NYPD said an envelope containing white powder also was found as part of the device's original packaging.
Eric Holder (found at Rep. Debbie Wasserman Schultz's office): The package was addressed to the former attorney general, but sent to the Florida office of Schultz, whose return address was on the package.
Rep. Maxine Waters: One package was sent to the Democratic congresswoman's office in DC and a second package addressed to her was found at a postal facility in Los Angeles. It matches the description of those sent to the other officials.
Joe Biden: The FBI says two packages were found in Delaware addressed to former Vice President Joseph Biden.
Robert De Niro: The package has markings similar to the pipe bomb packages recently mailed nationwide to top Democrats, sources said.
This map shows the locations of the packages. (Note that the second package for Waters was found in California.)
Take a look: