Suspect arrested after explosive devices sent to Trump critics and CNN
11:10 a.m. ET, October 25, 2018
Fox Business Network host Lou Dobbs peddles conspiracy theory about suspicious packages
Fox Business Network host Lou Dobbs, who is prone to peddling conspiracy theories and is a prominent supporter of President Trump, asserted without evidence on Thursday that it was "fake news" that suspicious packages were mailed this week to high-profile Democrats and the New York City offices of CNN.
"Fake bombs," Dobbs wrote in a tweet posted to his verified account Thursday morning. "Who could possibly benefit by so much fakery?"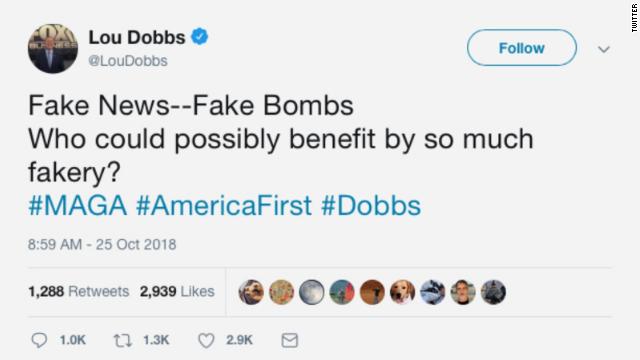 Dobbs deleted his tweet after immediate and widespread condemnation. Authorities have said that the bombs found in the packages were rudimentary, but functional.
It was not clear if Dobbs' tweet violated the standards of the Fox Business Network or whether he would face any disciplinary action.
Spokespeople for Fox Business did not immediately respond to a request for comment.
10:46 a.m. ET, October 25, 2018
FBI confirms three additional packages
The FBI said in a tweet Thursday morning that it could confirm three more packages that were "similar in appearance to the others."
"One in New York addressed to Robert DeNiro, and two in Delaware addressed to former Vice President Joseph Biden," said the tweet from the FBI's official account.
This brings the total to 10 suspicious packages that have been discovered since earlier this week.
10:42 a.m. ET, October 25, 2018
The package addressed to Robert De Niro arrived yesterday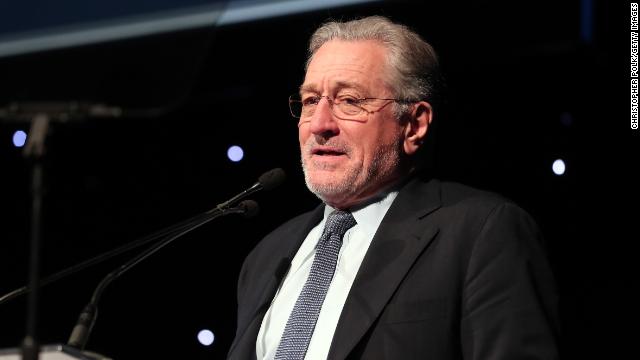 The package addressed to Robert De Niro arrived Wednesday morning in the general mailing room, a law enforcement official tells CNN.
A retired police officer working there discovered the package yesterday, but didn't think anything of it and left it in his office. 
After seeing news reports, he realized the package was similar to the other mail bombs and called NYPD's 1st precinct at 4:00 a.m.
The NYPD then responded with their Emergency Services Unit units and the bomb squad. 
The package was removed around 7:00 a.m. and was never opened.
De Niro was not at the office when authorities responded this morning, according to a source with direct knowledge.
10:45 a.m. ET, October 25, 2018
There's a second package addressed to Joe Biden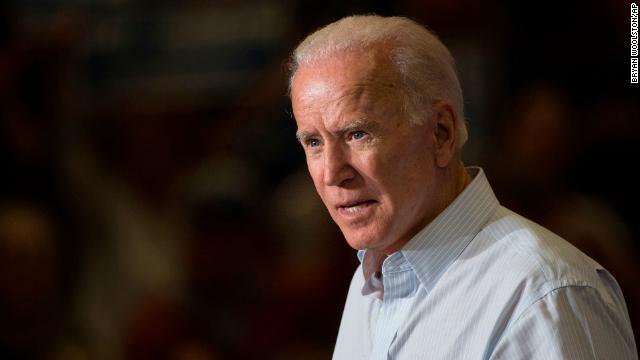 Authorities have found two packages addressed to former Vice President Joe Biden that are similar in appearance and contain potential explosive devices that appear similar to the others found, a law enforcement official said.
FBI and local partners are now responding to two scenes at Delaware post offices, according to an FBI spokesman.
Local Delaware authorities have identified the location of the two post office scenes:
The 1500 block of Lancaster Avenue in Wilmington, Delaware, according to Wilmington police
147 Quigley Blvd. in New Castle, Delaware, according to Delaware State Police.
11:17 a.m. ET, October 25, 2018
Soros. Clinton. Obama. Brennan. Holder. Waters. Biden. De Niro. Here's who the packages were sent to.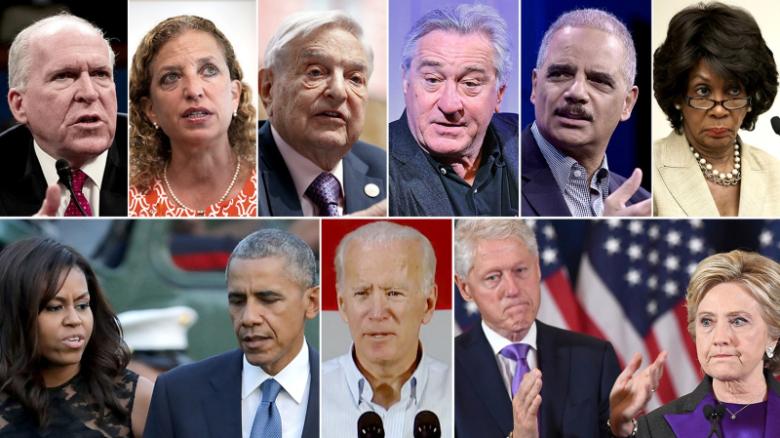 So far, 10 suspicious packages -- each with possible explosive devices inside -- have been located by authorities. Here's what we know about the eight targets:
George Soros: The package found Monday and appeared to be an explosive device. There was a controlled detonation; the device is secured and remains in New York.
Hillary Clinton:  The package was addressed to Clinton residence in Chappaqua, New York, and intercepted Tuesday night by the Secret Service during routine mail inspection
Barack Obama: The package was intercepted in Washington, D.C., during routine mail screening procedures, the Secret Service said.
John Brennan (sent to CNN offices): The "live explosive device" was delivered by courier to CNN's offices in New York. The NYPD said an envelope containing white powder also was found as part of the device's original packaging.
Eric Holder (found at Rep. Debbie Wasserman Schultz's office): The package was addressed to the former attorney general, but sent to the Florida office of Schultz, whose return address was on the package.
Rep. Maxine Waters: One package was sent to the Democratic congresswoman's office in DC and a second package addressed to her was found at a postal facility in Los Angeles. It matches the description of those sent to the other officials.
Joe Biden: The FBI says two packages were found in Delaware addressed to former Vice President Joseph Biden.
Robert De Niro: The package has markings similar to the pipe bomb packages recently mailed nationwide to top Democrats, sources said.
This map shows the locations of the packages. (Note that the second package for Waters was found in California.)
Take a look: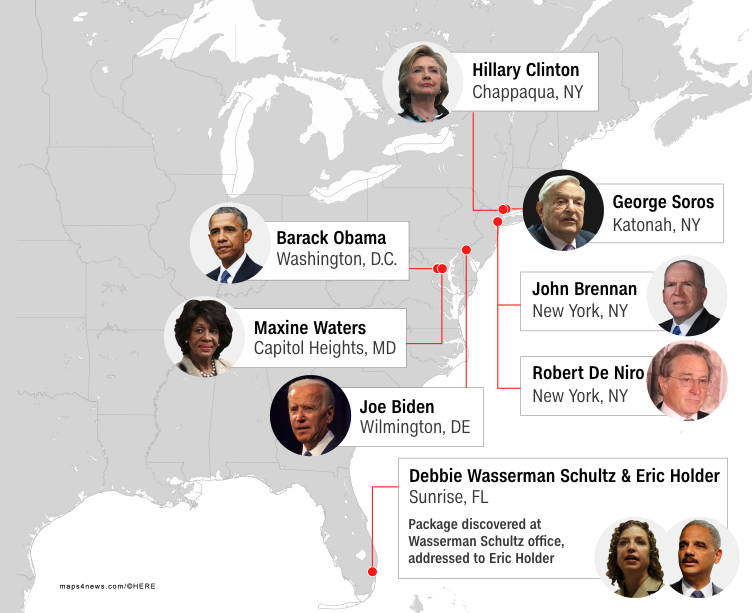 10:13 a.m. ET, October 25, 2018
Sarah Sanders defends President Trump's criticism of media outside White House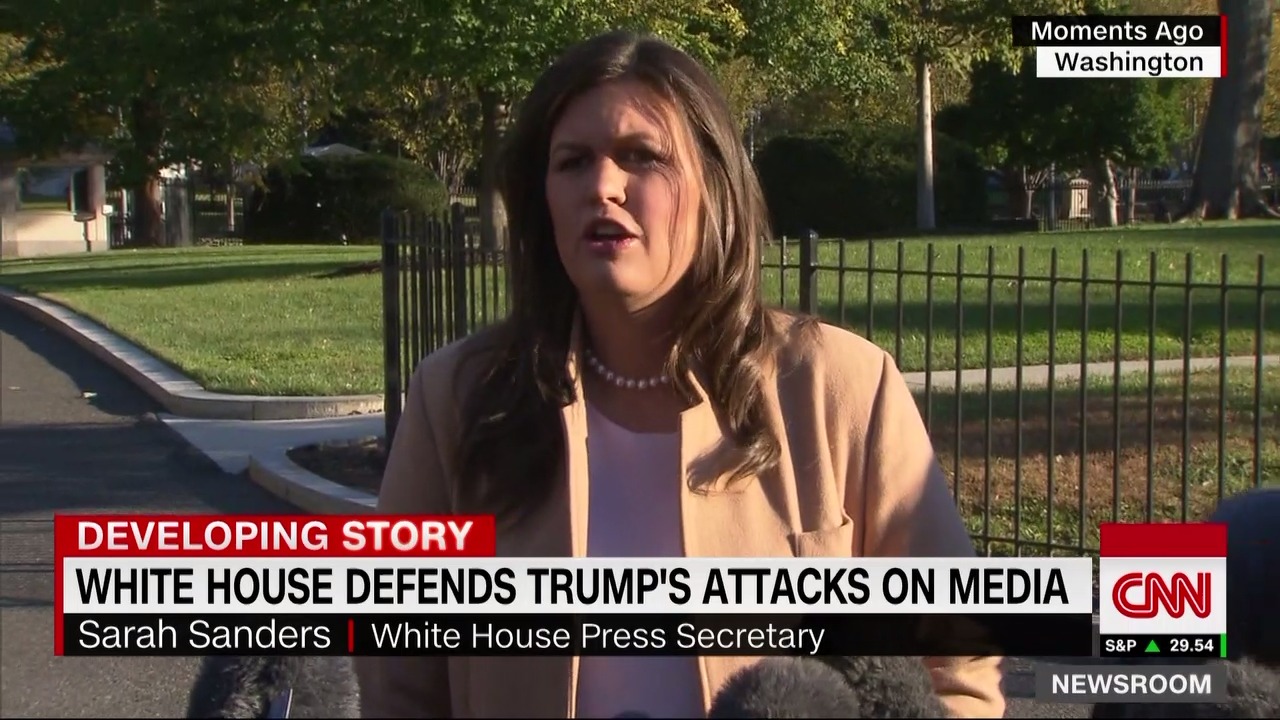 Speaking with reporters on Thursday morning, White House press secretary Sarah Sanders defended President Trump's criticism of the media in the wake of the explosive packages that were mailed to CNN and some of his critics.
"The President has condemned violence in all forms, has done that since Day 1, will continue to do that. But certainly feels that everyone has a role to play," Sanders said.
When asked by CNN's Abby Phillip about whether he regrets calling political opponents "evil," Sanders said that Trump feels "we should call out despicable acts, which is exactly what he has done over the last 24 hours."
When pressed about whether the term "evil" was appropriate, Sanders lashed out at CNN: "It's a word people have used on your network a number of times, not only to describe the President but many people that work in this administration."
"You guys continue to focus only on the negative. There is a role to play," she continued. "Yesterday, the very first thing that the President did was come out and condemn the violence. The very first thing your network did was come out and accuse the President of being responsible for it. That is not okay. The first thing should have been to condemn the violence."
But that's not true: "That's not the first thing we did as this happened. We reported the news, in fact," CNN's Jim Sciutto just said on air -- Sciutto and Poppy Harlow covered the story live on air after CNN evacuated its newsroom when a bomb was found in the mailroom downstairs.
Watch:
9:57 a.m. ET, October 25, 2018
Jeff Sessions condemns suspicious package threat "in strongest possible terms"
Addressing a packed audience at the Justice Department for an event on combating the opioid crisis, Attorney General Jeff Sessions addressed the suspicious packages found over the last several days.
"We condemn the actions that led to these activities in the strongest possible terms," Sessions said. "We're determined to get to the bottom of it and see that justice is done."
He said that it points to the "courage our law enforcement officers display," and wanted to "thank all law enforcement."
Sessions said that he briefed President Trump yesterday, along with FBI Director Chris Wray and Deputy Director Bowdich, but did not provide any further details.
9:33 a.m. ET, October 25, 2018
De Niro spokesperson: This is "extremely disturbing and frightening"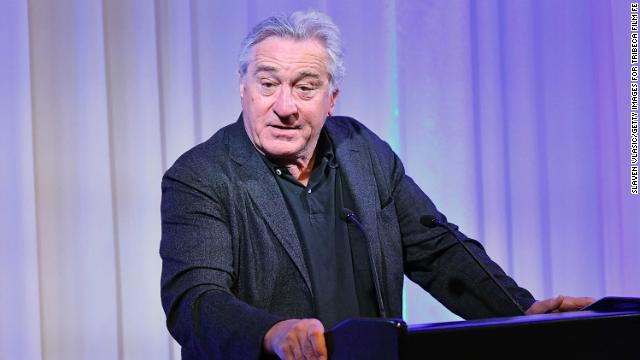 Stan Rosenfield, spokesperson for Robert De Niro, tells CNN he has called de Niro but has not yet reached him yet this morning. 
When asked for his reaction, Rosenfield said: 
"Extremely disturbing and frightening. It seems that all the people that were targeted have one thing in common and that is their political beliefs. That is the only thing I can conclude at this point"
9:23 a.m. ET, October 25, 2018
Here's a look at the package addressed to Joe Biden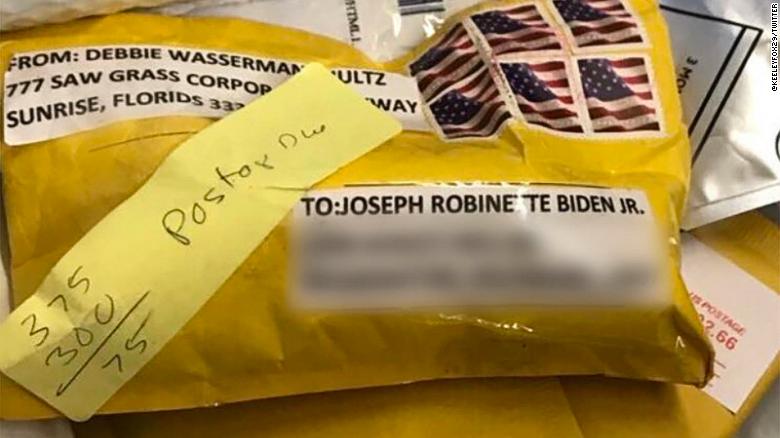 Multiple law enforcement officials tell CNN they have located the package in Delaware that was addressed to former Vice President Joe Biden. 
FOX 29's Chris O'Connell obtained a photo of the suspicious package intended for Biden. It was intercepted at a Wilmington, Delaware, post office.
The photo appears to have the same packing, postage stamps and return address — with all its misspellings — as the others.