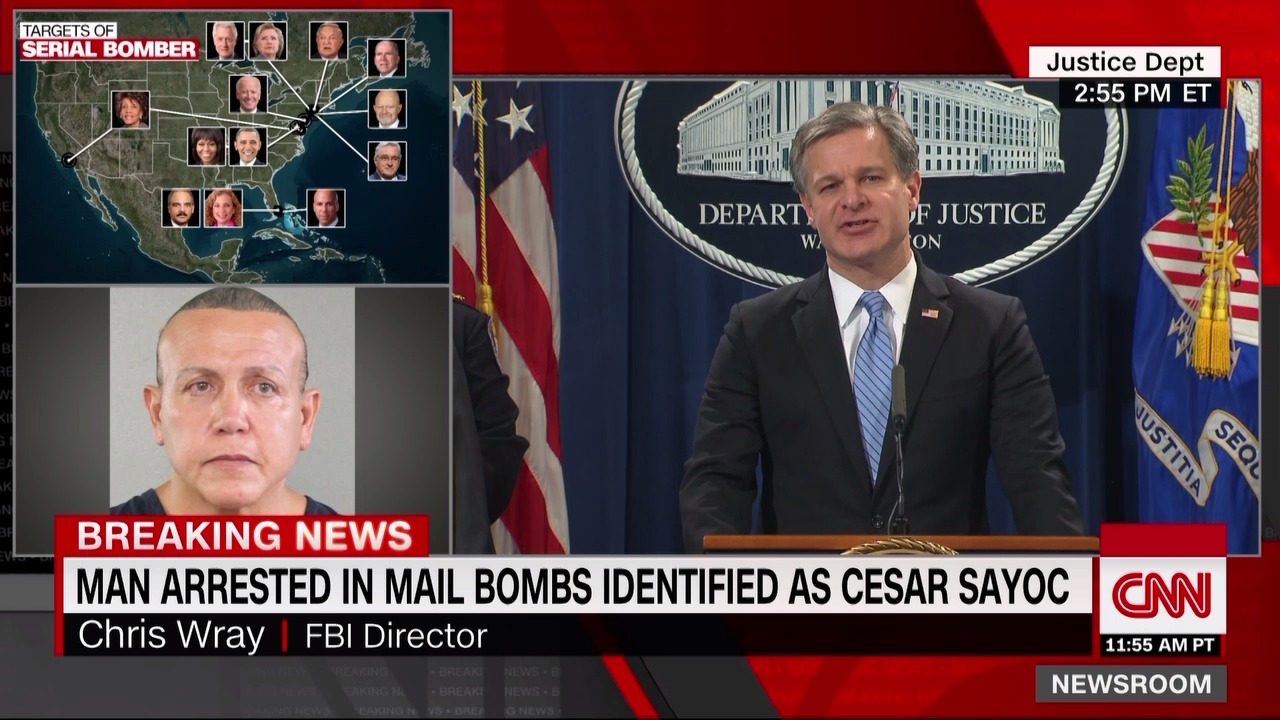 FBI Director Christopher Wray said 13 improvised explosive devices were sent to individuals around the county.
"Though we're still analyzing the devices in our laboratory, these are not hoax devices," he said.
The devices consisted of "roughly six inches of PVC pipe, a small clock, a battery, some wiring and what is known as energetic material, which is essentially potential explosives and material that give off heat and energy through a reaction to heat, shock or friction," Wray said
He described the investigation into the suspicious packages as "enormous" in scope and "of the greatest importance."