Suspect arrested after explosive devices sent to Trump critics and CNN
11:41 a.m. ET, October 24, 2018
JUST IN: Package sent to CNN in New York was addressed to former CIA Director John Brennan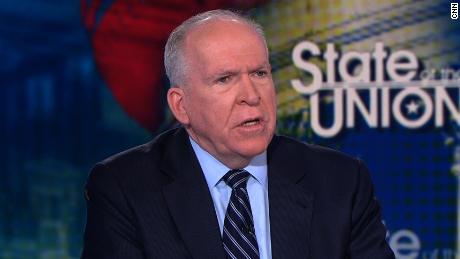 The package with an explosive device sent to CNN's New York offices today was addressed to former CIA Director John Brennan, according to city and local law enforcement officials.
Brennan, an official in the Obama administration, is a frequent CNN guest and Trump critic whose security clearance was revoked by the President this summer.
The device found in the 10 Columbus Circle mailroom is similar to the ones addressed to Hillary Clinton, Barack Obama, and George Soros, a law enforcement source says.
Another law enforcement official tells CNN's Evan Perez that the initial examination of all of the devices shows them to be constructed similarly. At least one of the devices appeared to contain projectiles, including shards of glass. The devices are rudimentary but functional.
A representative for John Brennan says he is not commenting on the suspicious package that CNN reports was addressed to him.
11:30 a.m. ET, October 24, 2018
Chelsea Clinton thanks the Secret Service
Chelsea Clinton thanks the US Secret Service in a tweet after a suspicious package was addressed to the home of her parents, and addressed to Hillary Clinton.
11:27 a.m. ET, October 24, 2018
Device at Time Warner Center may potentially be transported to the Bronx
CNN's Poppy Harlow said moments ago that if the potentially explosive cannot be safely defused on-site, it could be transported to a location called Rodman's Neck in the Bronx and detonated, according to NYPD.
According to the NYPD website, the department maintains a training facility and firing range at that location.
11:26 a.m. ET, October 24, 2018
Package sent to CNN offices was delivered mid-morning
The package sent to Time Warner Center in New York was addressed to 10 Columbus Circle, according to two law enforcement sources.
Both CNN and the Shops at Columbus Circle, a shopping mall, were listed at that address in internet searches. 
A Warner Media executive tells CNN's Brian Stelter the package was received mid-morning, in the 9 a.m. hour, and the company doesn't yet know who it was addressed to. WarnerMedia has no information about the sender.
11:23 a.m. ET, October 24, 2018
Pence tweet: "We condemn the attempted attacks against fmr Pres Obama, the Clintons, CNN & others"
Vice President Mike Pence just tweeted, "We condemn the attempted attacks against fmr Pres Obama, the Clintons, @CNN & others."
"Those responsible will be brought to justice," he added.
11:18 a.m. ET, October 24, 2018
Read Jeff Zucker's email to CNN employees
CNN President Jeff Zucker sent this email to all employees earlier this morning after we learned a suspicious device was found in the Time Warner Center's mailroom. Our newsroom is in the building.
Zucker said the building was "evacuated out of an abundance of caution" and we were "working with authorities to determine the severity of the situation." 
All bureaus around the world are being checked "out of a complete abundance of caution," he added.
See the note, tweeted from CNN PR:
11:14 a.m. ET, October 24, 2018
Here's the scene outside the Time Warner Center building right now
In case you're just tuning in, the Secret Service said "potential explosive devices" were mailed to the Hillary Clinton's home in New York and Barack Obama's home in Washington, DC, earlier this morning.
Then another one was discovered in the Time Warner Center in NY, where CNN is based, and we evacuated as a result.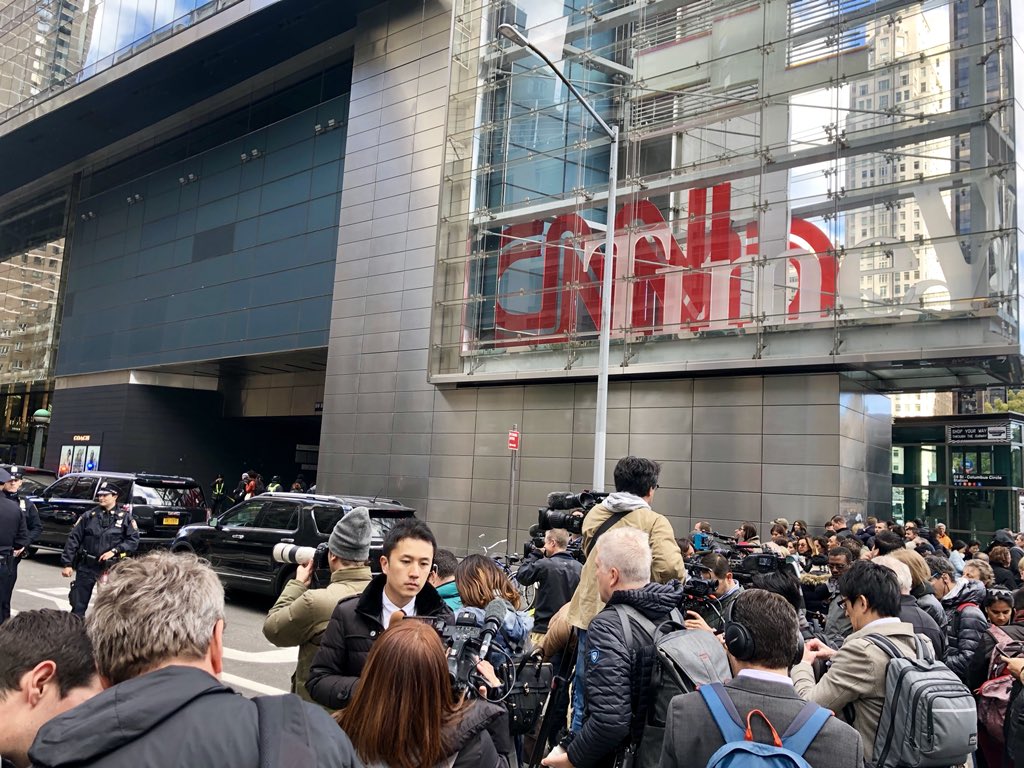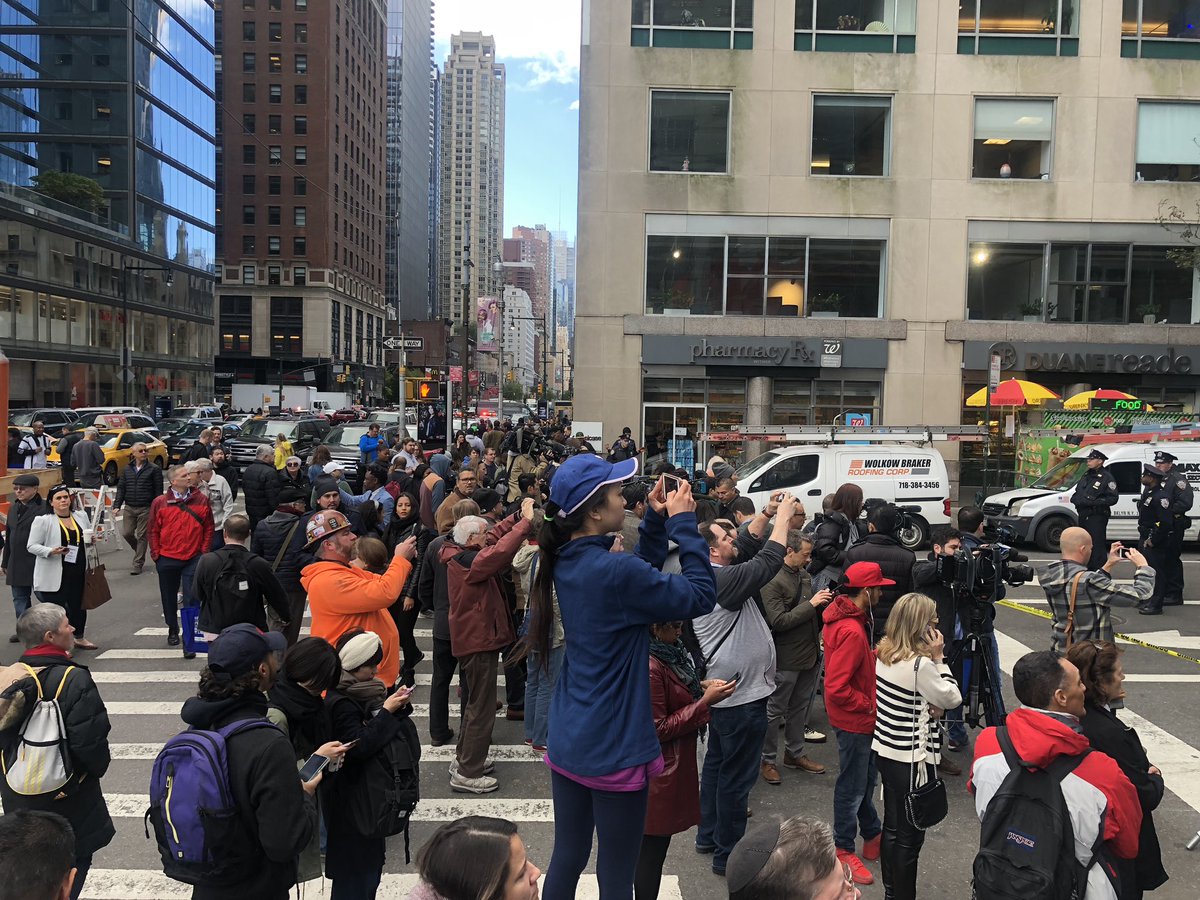 11:14 a.m. ET, October 24, 2018
Hillary Clinton was in Florida, Bill was at home last night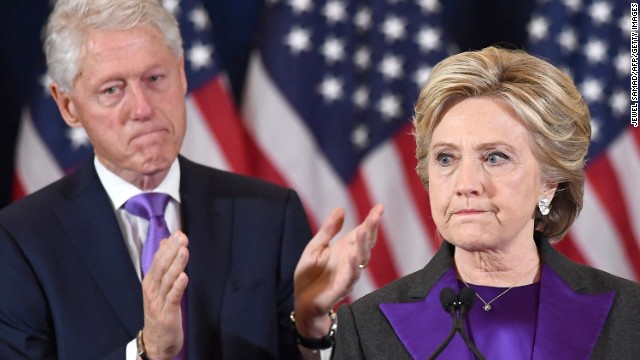 Hillary Clinton was not at home in New York last night. She spent Tuesday campaigning for Democrats in Florida, and she has an event for a Democratic congressional hopeful in South Florida today. 
However, Bill Clinton was at home last night, according to a source familiar with the former President's location. He remains in New York.
A spokesperson for Barack and Michelle Obama would not comment on their whereabouts last night but the couple have no public events scheduled for today. 
11:07 a.m. ET, October 24, 2018
NYC mayor briefed on Time Warner Center situation 
New York City Mayor Bill de Blasio has been briefed on the ongoing situation at the Time Warner Center, his office tweeted.