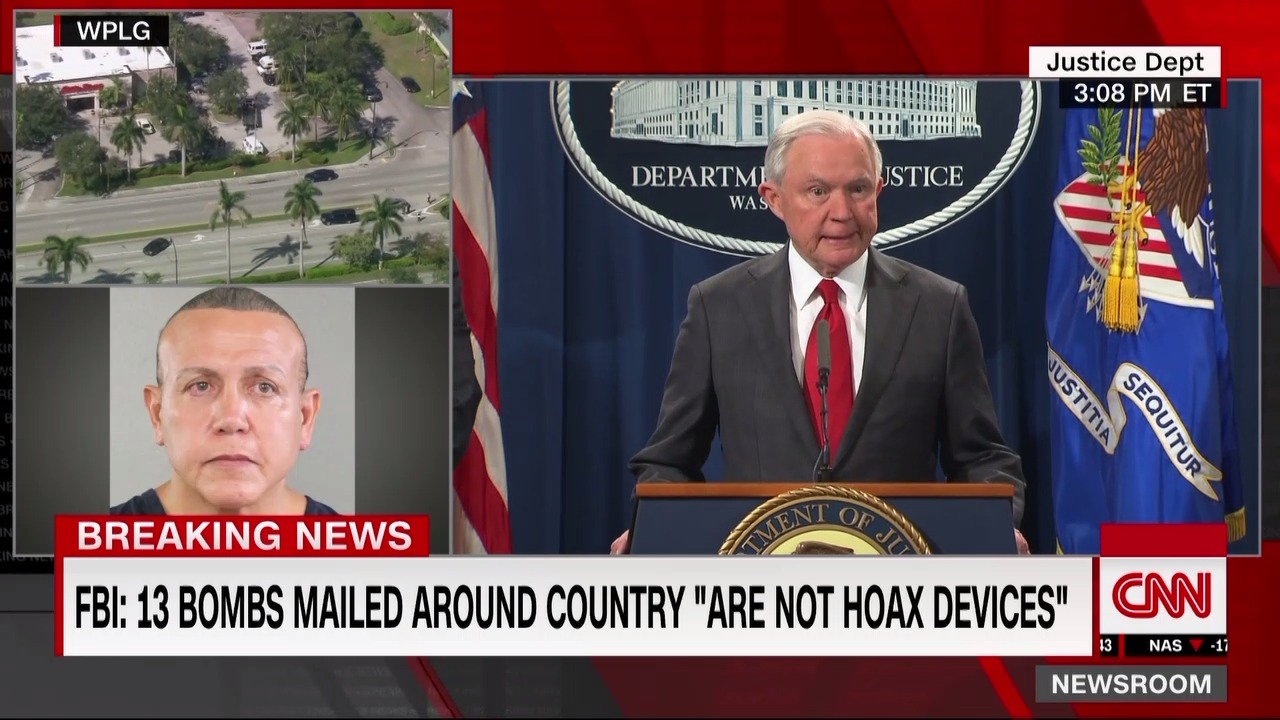 When asked why bomb suspect Cesar Sayoc was targeting Democrats, Attorney General Jeff Sessions replied, "I don't know. Other than what you might normally expect. He may have been -- he appears to be partisan but that will be determined by the facts as the case goes forward. I'm not able to comment on that."
Partisanship and political rhetoric came up in another question, to which FBI Director Christopher Wray responded, "We're focused not on the (political) talk but on the work... It's too early at this stage for us to be discussing motivation in this particular case."
When asked if "nasty political rhetoric" might inspire violence, Wray said, "We're concerned about people committing acts of violence under any motivation."