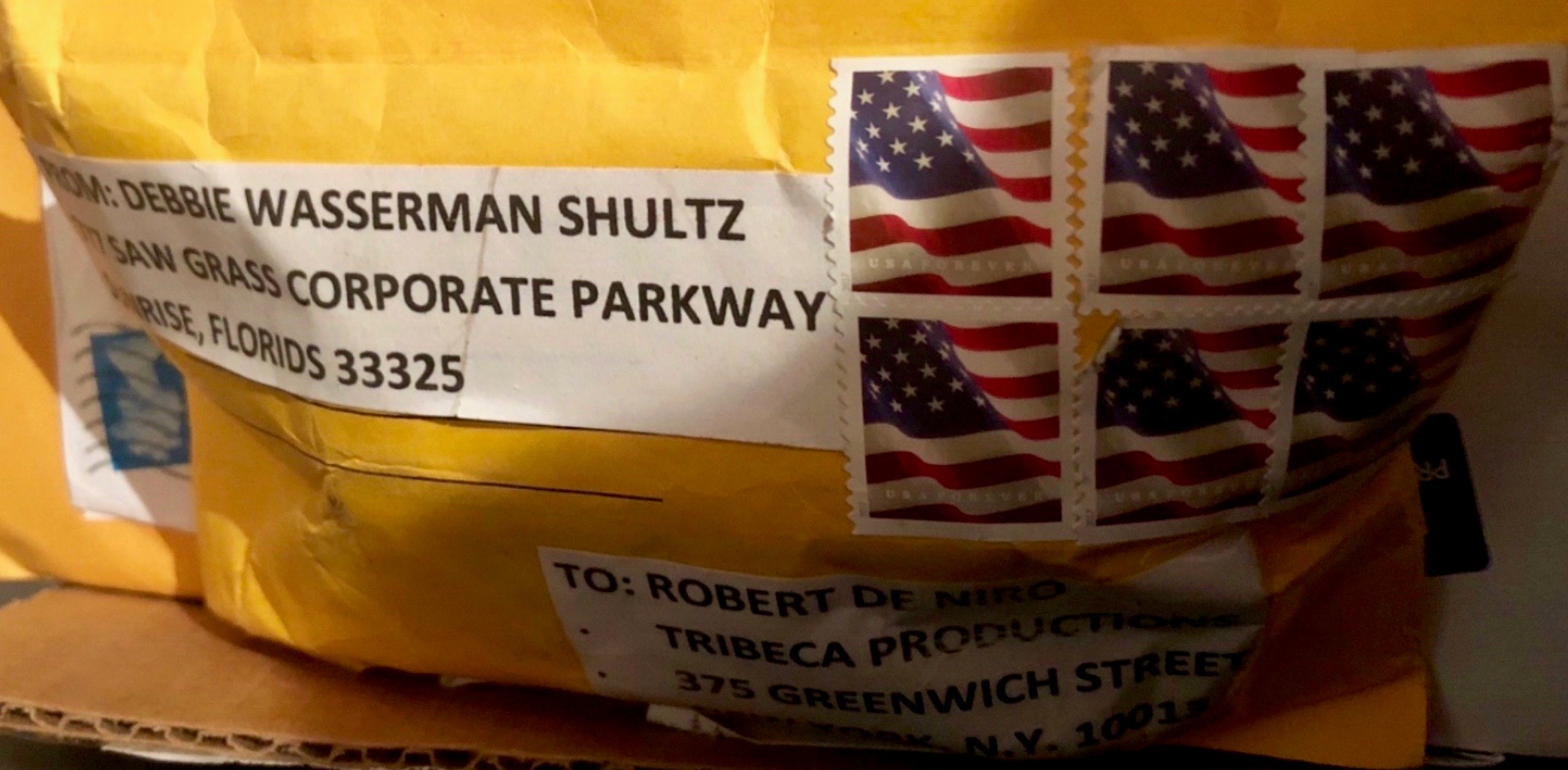 A law enforcement official just provided the above photo to CNN. It shows the package that was sent to Robert De Niro.
Earlier today, law enforcement sources told CNN the inside of the package sent to De Niro is similar to others sent around the country yesterday. Using X-ray images, authorities can tell that the package has a similar device inside.
Two law enforcement sources tell CNN that the suspicious package was on the seventh floor of the building where Robert De Niro's Tribeca Productions is based.