Suspect arrested after explosive devices sent to Trump critics and CNN
12:18 p.m. ET, October 24, 2018
San Diego Union-Tribune office, Kamala Harris office evacuated
San Diego Police are currently investigating a suspicious package and have closed off a section of 6th Avenue where the San Diego Union-Tribune is located, according to Officer Billy Hernandez.
The building that was evacuated houses the San Diego Union-Tribune, Senator Kamala Harris' field office, and other offices this morning.
It is not clear where the packages were to be delivered. One U-T staffer also noted that a bicycle pump looking device was near the boxes. 
12:17 p.m. ET, October 24, 2018
Emergency alert confirms "suspicious device" removed from Time Warner Center
People in the area of the Time Warner Center building just received an emergency alert notifying them the device was removed by NYPD bomb squad, confirming what we heard earlier from a law enforcement source.
See it: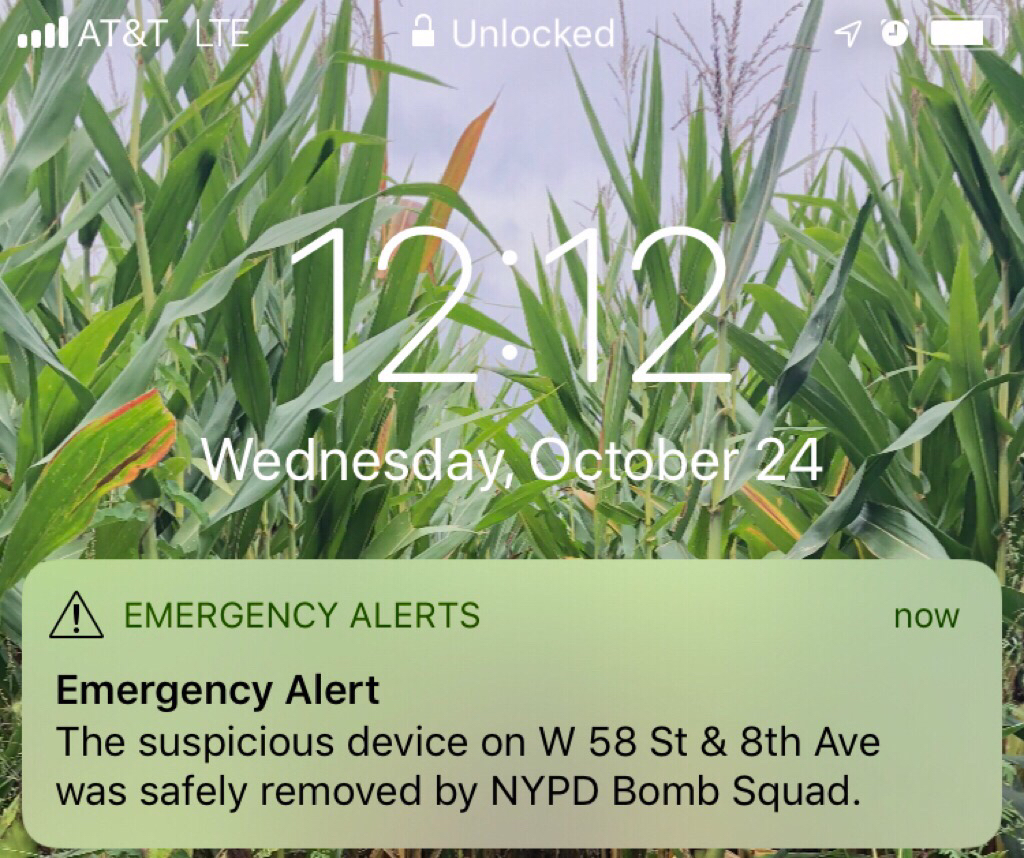 12:16 p.m. ET, October 24, 2018
Melania Trump "condemns all forms of threats and violence," her spokesperson says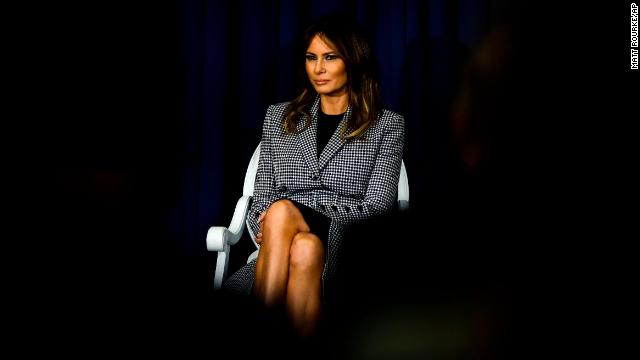 First lady Melania Trump's spokesperson Stephanie Grisham just issued a statement regarding today's suspicious package.
 "Mrs. Trump condemns all forms of threats and violence, and thanks law enforcement for their heroic efforts," Grisham said.
12:16 p.m. ET, October 24, 2018
Trump plans to comment this afternoon
An aide confirms President Donald Trump has arrived in the West Wing after spending the morning in the residence, where he received briefings on the various suspicious devices.
At this hour, Trump's schedule remains unchanged. He is scheduled to speak at a bill signing event at 2 p.m. ET and is set to fly to Wisconsin for a rally tonight. 
A White House official says the President will likely address it this afternoon — if not sooner — after he receives more briefings.
Through press secretary Sarah Sanders, the White House has condemned the packages and any violence. Vice President Mike Pence and Ivanka Trump also tweeted condemnation.
Trump echoed those comments at 12:04 p.m. ET with a tweet saying, "I agree wholeheartedly" with the Vice President's sentiments. 
12:12 p.m. ET, October 24, 2018
NYPD increase patrols at other major New York newsrooms
Other major newsrooms in New York and other cities are in a state of heightened alert due to the security situation at CNN's New York office, spokespeople for several media companies said.
So far, there there's been no indications of any suspicious packages at any other newsrooms.
CNN's Sonia Moghe reports that NYPD Intelligence, Counterterrorism and Bomb Squad teams are increasing patrols at media locations in NYC and other potential areas, as a precaution.
In CNN's headquarters in Atlanta, where parts of the CNN Center complex are open to the public, "we are putting up magnetometers at the entrances to the building," CNN President Jeff Zucker told staffers.
He added, "We remain vigilant regarding security concerns across all of our global locations."
12:10 p.m. ET, October 24, 2018
Trump tweets on attempted attacks
President Donald Trump reiterated Vice President Mike Pence's condemnation of the attempted attacks, writing that he agrees with Pence's statement "wholeheartedly."
12:23 p.m. ET, October 24, 2018
Suspicious package removed from CNN New York office
A law enforcement official tells CNN that the suspicious package has been removed from CNN's New York offices.
It is being sent to a New York Police Department facility in the Bronx.
See the moment: