CNN's climate crisis town hall
5:38 p.m. ET, September 4, 2019
Castro: Addressing environmental racism is a part of climate fight
Julián Castro said that "new civil rights legislation" to address environmental racism -- minority communities facing the brunt of the climate crisis -- is part of his plan to combat global warming.
The former Housing and Urban Development secretary and Democratic presidential candidate said individuals should be able to file lawsuits against polluters.
He said that under President Donald Trump's administration, "You can't rely on the government" to stop polluters, and said he would "invest that power back in the people."
Castro also pointed out that he launched his presidential campaign with a visit to Puerto Rico, which was recovering from Hurricane Maria, before he visited any of the early-voting states.
"I connect the dots to places like Flint, Michigan, and I know that too often times it's people that are poor, communities of color, who take the brunt of storms that are getting more frequent and more powerful," he said.
5:24 p.m. ET, September 4, 2019
Castro outlines climate change plan
Democratic presidential candidate Julián Castro outlined his plans to combat the climate crisis on Wednesday, kicking off his town hall by touting a plan that would lead to $10 trillion in spending.
"My first executive order that afternoon will be to rejoin the Paris climate accord so that we lead begin on sustainability, but it's actually what comes next after that that is the most important," Castro said, before outlining how he would get the United States to net zero carbon emissions by 2045.
Castro said he would "incentivize wind energy production, solar energy production, invest in renewables" and would "challenge the rest of the world at latest to get to net zero by 2050."
Castro would also raise taxes on polluters by implementing a carbon pollution fee to "help make the investments that we need to make."
And Castro said he, as president, would end fossil fuel exploration – including fracking – on public lands. Castro does not plan to outright ban fracking.
5:20 p.m. ET, September 4, 2019
Castro gives a shoutout to Jay Inslee and his climate-focused campaign
In his first moments on stage, Former Housing and Urban Development Secretary Julián Castro gave a nod to Jay Inslee's climate-focused candidacy.
"I also want to give a shoutout to governor Jay Inslee who did a fantastic job of bringing this issue to the forefront of this campaign," he said.
The Washington Governor dropped out out of the race last month.
5:20 p.m. ET, September 4, 2019
The 7-hour town hall has begun
CNN's climate crisis town hall just kicked off.
Ten Democratic presidential candidates are taking the stage in New York City.
Former Housing and Urban Development Secretary Julián Castro is up first.
4:46 p.m. ET, September 4, 2019
Sea temperatures are abnormally high in Alaska
The ice around Alaska is not just melting. It's gotten so low that the situation is endangering some residents' food and jobs.
"The seas are extraordinarily warm. It is impacting the ability for Americans in the region to put food on the table right now," said University of Alaska climate specialist Rick Thoman.
Ocean temperatures in the Chukchi and North Bering seas are nearly 10 degrees Fahrenheit (five degrees Celsius) above normal, satellite data shows.
There are immediate local and commercial impacts along the state's western and northern coastlines, Thoman told CNN. Birds and marine animals are showing up dead, he said, and sea temperatures are warm enough to support algal blooms, which can make the waters toxic to wildlife.
It's a mounting crisis for many coastal Alaska towns that depend on fishing to support their economy and feed people who live here.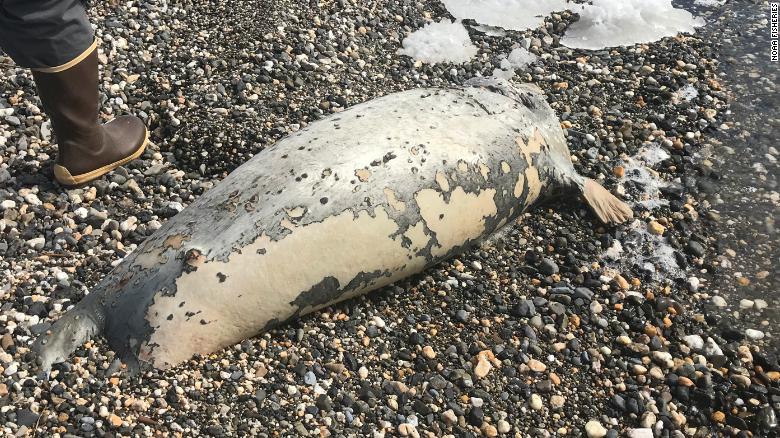 4:32 p.m. ET, September 4, 2019
A region-by-region look at how the climate crisis will impact the US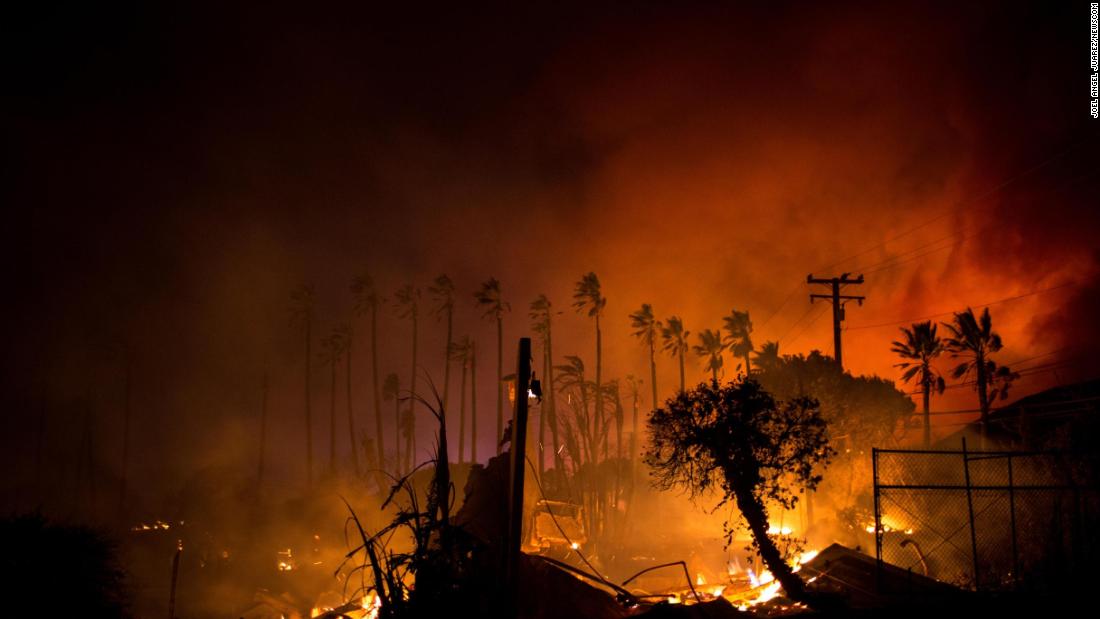 A National Climate Assessment released earlier this year detailed how specific regions of the US will be impacted.
Here's a breakdown for each region:
Northeast
There will be shorter winters and longer summers.
There will be a decline of species that support some of the most valuable and iconic fisheries, including Atlantic cod, Atlantic sea scallops and American lobsters.
Expect approximately 650 excess deaths per year caused by extreme heat by 2050, as well as health risks from contaminated flood waters.
Southeast
61% of major cities are exhibiting some aspects of worsening heat waves, which is a higher percentage than any other region of the country.
Experts project the region will see the greatest increase in cases of West Nile neuroinvasive disease.
Midwest
More people will die: Absent mitigation, "an additional 200 to 550 premature deaths in the region per year by 2050. These account for almost half of the total projected deaths due to the climate-related increase in ground-level ozone nationwide and may cost an estimated $4.7 billion (in 2015 dollars)." But under another scenario, "by 2090, 2,000 additional premature deaths per year, compared to the base period of 1989-2000, are projected due to heat alone without adaptation efforts."
Southwest
More wildfires: The increased temperatures have intensified droughts in California and the Southwest region. Recent wildfires have made California ecosystems and Southwest forests net carbon emitters, meaning they emit more carbon into the atmosphere than they use. With increased greenhouse gas emissions, the report predicts that more wildfires will occur across the region. Under higher emissions, fire frequency could increase by 25% and the frequency of larger fires could triple, the report states.
Sea level rise: The report estimates that sea level rise and storm surge could completely erode two-thirds of southern California beaches by 2100. Ocean waters have been warming. Off the coast of California and worldwide, ocean temps warmed by 0.6 to 0.8 degrees Fahrenheit from 1971 to 2010, mainly due to climate change. Continued climate change effects could warm California waters by between 4 to 7 degrees Fahrenheit by 2100, according to the report.
Keep reading about the effects of climate change in the US here.
6:13 p.m. ET, September 4, 2019
Masses of ice are melting fast. Here's why that matters.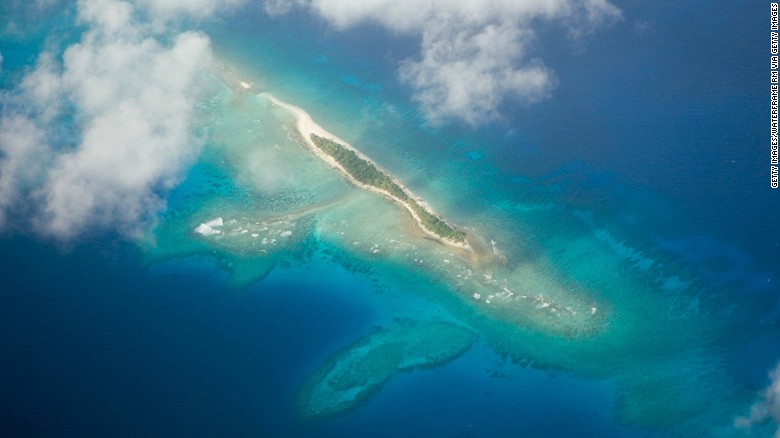 From the ice sheet in Greenland to the towering glaciers in West Antarctica, Earth's enormous masses of ice are melting fast. And though sea levels have risen and fallen throughout history, scientists say it's never happened at a rate this fast.
If glaciers continue to melt at the current rapid rate, it will pose a number of hazards for the planet, geologists say.
Here are some of the potential hazards:
It can displace people: By 2100, up to 2 billion people — or about a fifth of the world's population — could be displaced from their homes and forced to move inland because of rising ocean levels, according to a 2017 study.
It can put some islands underwater: If sea levels continue to rise at a rapid rate, some remote island nations would be at risk of disappearing, including Tuvalu, the Maldives and the Marshall Islands.
It can diminish drinking water: A world without glaciers would threaten that water supply and potentially have devastating effects, Jason Briner, a geologist at the University of Buffalo, told CNN.
It can threaten our food supply: Rising sea levels contribute to warmer global temperatures, changing what kinds of crops farmers can grow. Some climates will become too hot for what farmers are growing now. Other climates will see more flooding, more snow or more moisture in the air, also limiting what can be grown.
4:23 p.m. ET, September 4, 2019
Greenland is losing ice at a rapid rate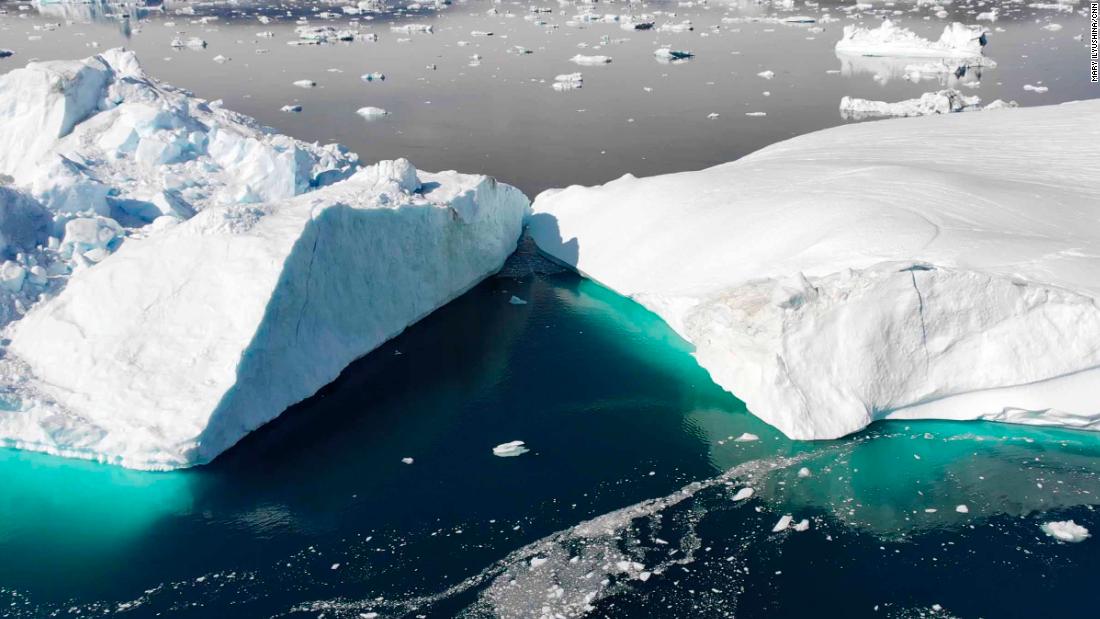 Greenland lost 12.5 billion tons of ice to melting on Aug. 2, the largest single-day loss in recorded history and another stark reminder of the climate crisis.
"There is enough ice in Greenland to raise the sea levels by 7.5 meters, that's about 25 feet, an enormous volume of ice, and that would be devastating to coastlines all around the planet," NASA oceanographer Josh Willis said. "We should be retreating already from the coastline if we are looking at many meters [lost] in the next century or two."
The Helheim glacier has become famous in recent years as it has been retreating at a stunning rate. In 2017, the glacier lost a whopping two miles, and a year later scientists from New York University captured a miles-long ice column break off the glacier's front. The melt doesn't seem to be slowing this year either.
"Greenland has impacts all around the planet. A billion tons of ice lost here raises sea levels in Australia, in Southeast Asia, in the United States, in Europe," Willis said. "We are all connected by the same ocean."
4:13 p.m. ET, September 4, 2019
Why the climate crisis could make it more dangerous to play sports outdoors
A report from Climate Central, a nonprofit science and news organization, analyzed 239 locations in the United States. It found that 198 cities have experienced an increase in the annual number of days with a heat index temperature of reaching over 90 degrees Fahrenheit (32.2 degrees Celsius) or higher over the last four decades.
The past four years have been the warmest in the United States since record keeping began in 1895.
Why this matters: Your body doesn't handle these extremely hot and humid days well, because sweat — your natural cooling mechanism — doesn't evaporate when it's really humid and you can't cool down as well. It can also be hard to breathe.
For both conditions, "danger" days and "heat index" days, it can be dangerous to exercise outside and can lead to heat exhaustion and heat stroke.
A number of sporting events around the world have had to cancel due to high temperatures, including the New York Triathlon in July.