4:56 p.m. ET, October 22, 2018
Our live coverage has concluded for the day. For a recap, see 5 key takeaways from the conference, courtesy of Chris Cillizza, CNN Editor-at-large.
4:22 p.m. ET, October 22, 2018
Ty Cobb on Mueller's Russia investigation: "I don't think it's a witch hunt"
Former White House lawyer Ty Cobb told CNN's Gloria Borger on Monday that he does not believe that special counsel Bob Mueller's probe is a "witch hunt," a belief not shared by his former boss, President Donald Trump.
"I don't think it's a witch hunt," Cobb said at CNN's day-long Citizen Conference.
The comment came during a panel with Jack Quinn, a former White House lawyer under President Bill Clinton, and CNN's Gloria Borger.
Quinn, in response to a question from Borger, lauded Clinton as the best client he has had.
Cobb, to laughter, quickly jumped in, noting that he had a "different experience."
Cobb was more laudatory of Mueller, calling him "an American hero in my view."
"He was a very serious prosecutor," Cobb said. "He and I first met in the mid 80s when we were prosecuting different places and I have respected him throughout."
4:06 p.m. ET, October 22, 2018
Ty Cobb, former special counsel to Trump, has cowboy boots with the Presidential Seal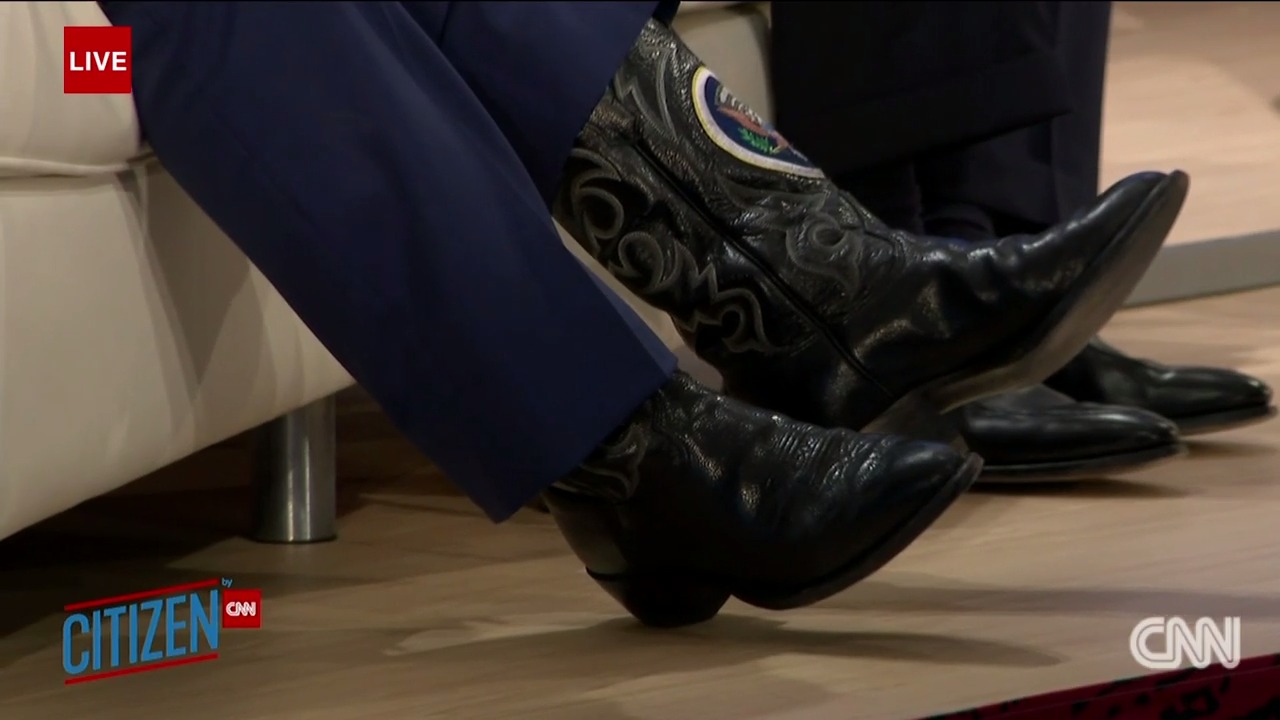 Ty Cobb just showed off his cowboy boots which were specially made to include the Presidential Seal.
4:04 p.m. ET, October 22, 2018
Ty Cobb and Jack Quinn join Citizen to talk the White House and the law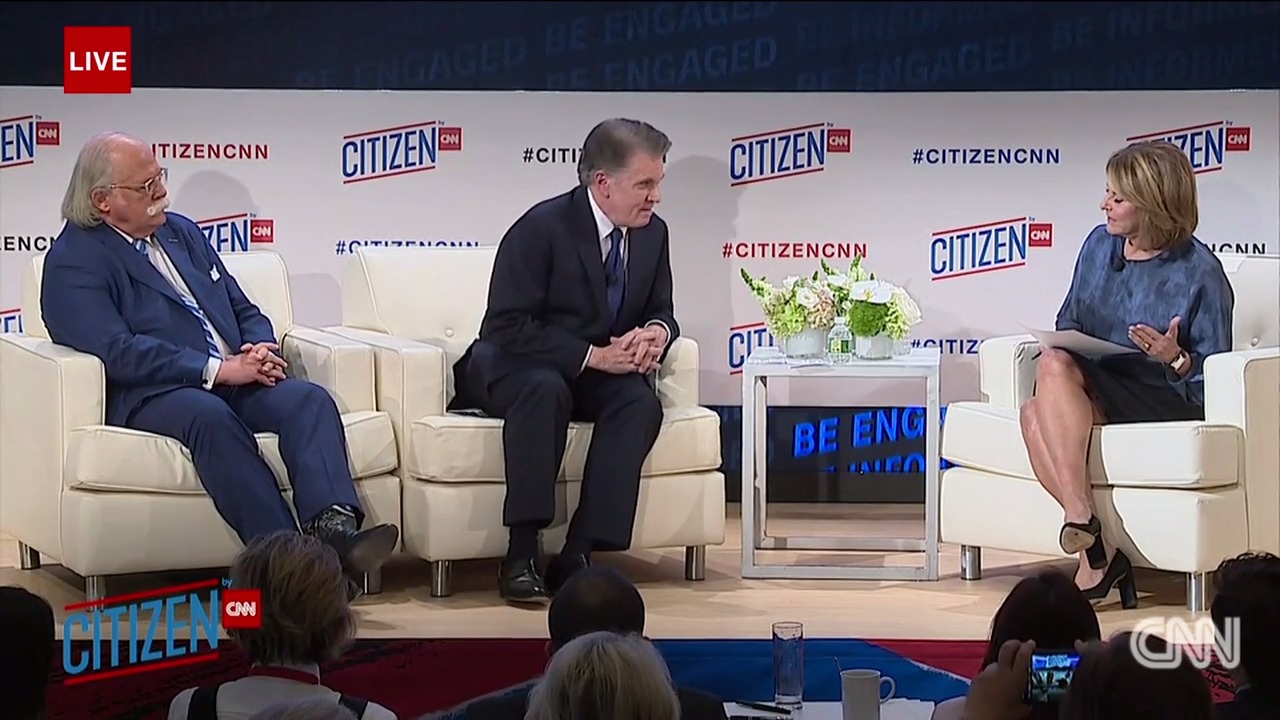 CNN Chief Political Analyst Gloria Borger is talking with Ty Cobb, former special counsel to President Trump, and Jack Quinn, former White House counsel to President Clinton on "The President, the Presidency and the Law."
In May, Trump replaced Cobb, the former federal prosecutor who joined Trump's legal team in July 2017, with Emmet Flood, who represented President Clinton in the late 1990s.
Cobb had been clashing with the President over Trump's combative posture with special counsel Robert Mueller's investigation.
Trump's legal team is bracing for the dramatic possibility that Mueller would subpoena the President, setting up a collision that could force a lengthy court fight and test the legal limits of the President's power all the way up to the Supreme Court.
3:34 p.m. ET, October 22, 2018
Now: Bob Woodward and Carl Bernstein speak at CITIZEN
Iconic Watergate investigative reporters Carl Bernstein and Bob Woodward are talking now with CNN Special Correspondent Jamie Gangel today.
Bernstein and Woodward were both Washington Post reporters who helped uncover the 1970s Watergate scandal that brought down President Richard Nixon.
Woodward recently drew the ire of President Trump over his bombshell book, "Fear: Trump in the White House," which provides an unprecedented inside-the-room look through the eyes of the President's inner circle.
From the Oval Office to the Situation Room to the White House residence, Woodward used confidential background interviews to illustrate how some of the President's top advisers view him as a danger to national security and have sought to circumvent the commander in chief.
Bernstein, a CNN political analyst, defended Woodward's book and vouched for his former colleague's methodology of reporting of drawing from hundreds of hours of interviews with first-hand sources and documents to back up quotes, saying it was the same method the pair used while reporting on the Nixon administration.
Trump and the White House have pushed back on the allegations in Woodward's book, but Woodward stands by his reporting.
2:50 p.m. ET, October 22, 2018
NYT publisher: This is an "all-hands on deck" moment for journalism
CNN Anchor and Chief Media Correspondent Brian Stelter is currently going one on one with A.G. Sulzberger, Publisher at The New York Times.
Right off the bat Sulzberger laid the stakes of the current moment in America, calling it an "all-hands on deck" time for journalism, which has seen a bigger decrease in jobs than coal mines in recent years, he said.
2:17 p.m. ET, October 22, 2018
White House correspondents on a president who calls them the "enemy of the people"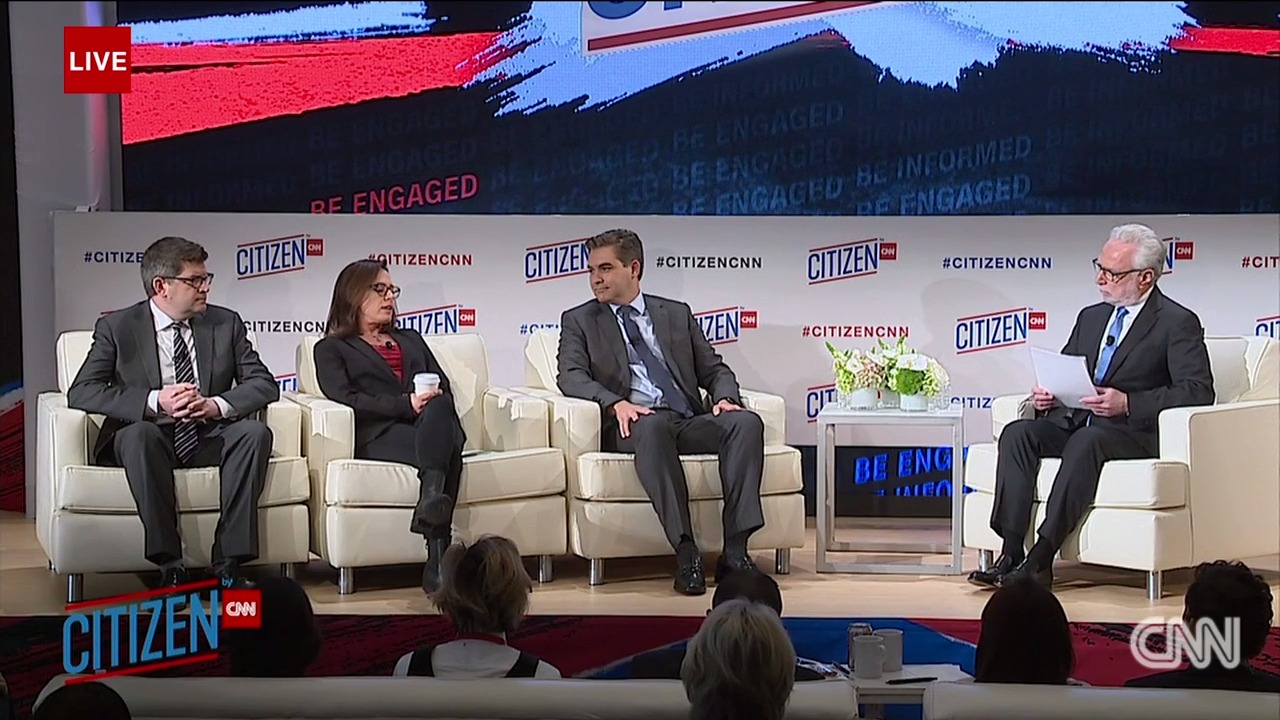 Happening now: CNN Lead Political Anchor Wolf Blitzer hosts a discussion on covering the White House with Correspondents who do it: CNN's Jim Acosta, The New York Times' Maggie Haberman and SiriusXM's Olivier Knox.
Watch it live in the video player above.