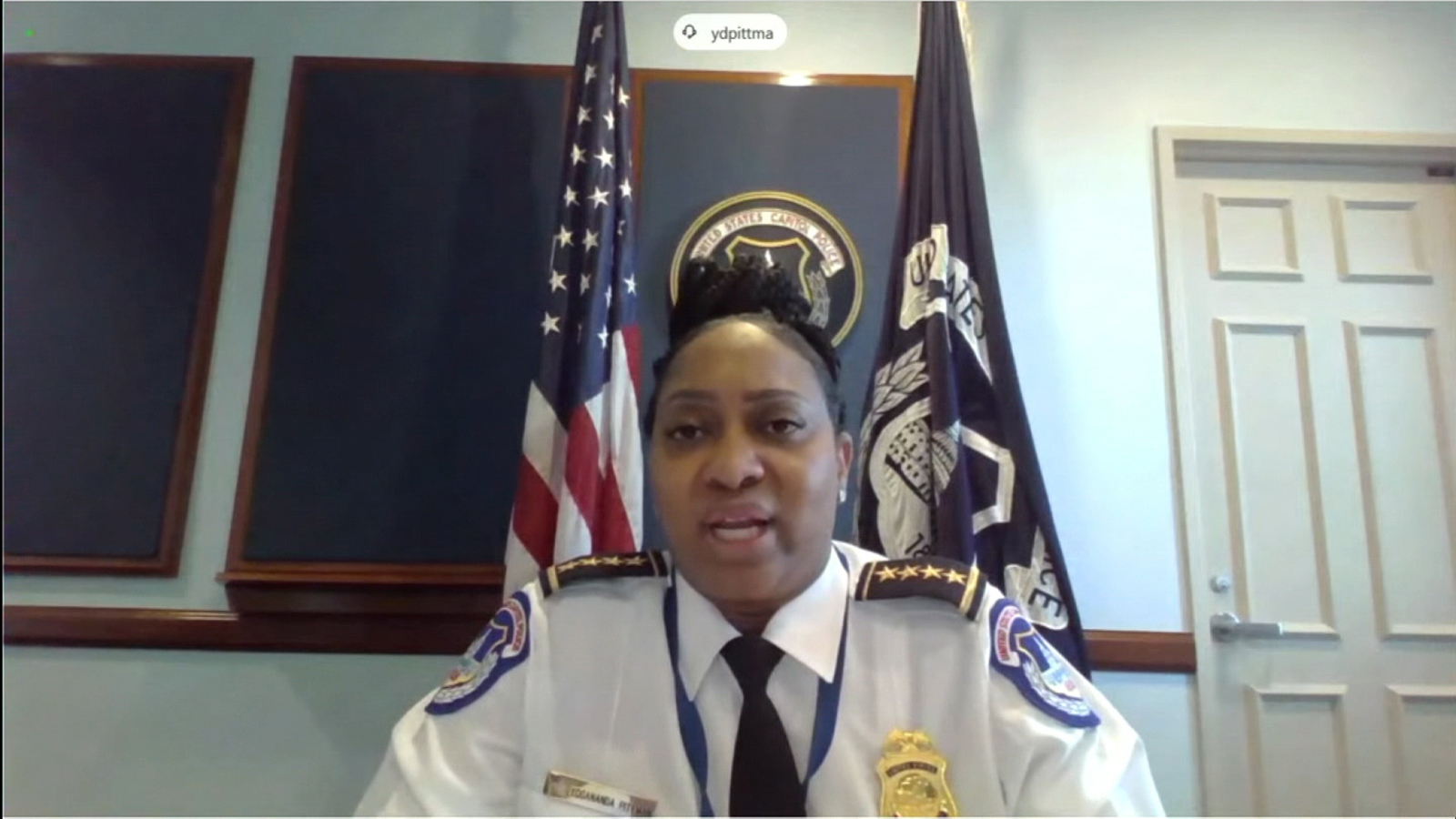 The House hearing has wrapped. Two key Capitol security officials were grilled in the House Appropriations committee about the security failures that occurred during the Capitol riot on Jan. 6, and the new measures being implemented to prevent another attack.
Acting Capitol Police Chief Yogananda Pittman told lawmakers that the emergency notification system that the US Capitol police officers used during the Jan. 6 insurrection underwent "a number of changes."
Pittman said that they are working to improve the accuracy and response time with sending out "pre-prepared messages" and working with law enforcement and community partners to make sure the community is aware of notifications and improvements from the US Capitol Police's command center.
Rep. Dan Newhouse, a Republican from Washington, said that communication system had delays of up to 15 minutes. Newhouse said that his "conjecture is that if there's a 15-minute delay in emergency notifications then really there's not an emergency notification."
 "We've also implemented several daily calls as it relates to intelligence and the information that we're able to share in a timely fashion by embedding, not only our agents and some of the known law enforcement leaders as it relates to intelligence for example the FBI, but we also have the law enforcement intelligence leaders embedded now here at Capitol Police," Pittman said.
Earlier in today's hearing, Pittman said the Capitol complex has been "hardened," and the department is "beefing up its flow of information and now holds daily calls with its intelligence partners."
She admitted that the Capitol lockdown "was not properly executed," and some officers were "unsure of when to use lethal force." 
"We are ensuring that our incident command system protocols are adhered to going forward and reimplementing training in those respective areas," Pittman said. 
"We're addressing those operational challenges, but I want to make clear that these measures alone would not have stopped the threat we faced to stop a mob of tens of thousands requires more than a police force. It requires physical infrastructure or a regiment of soldiers," she added.