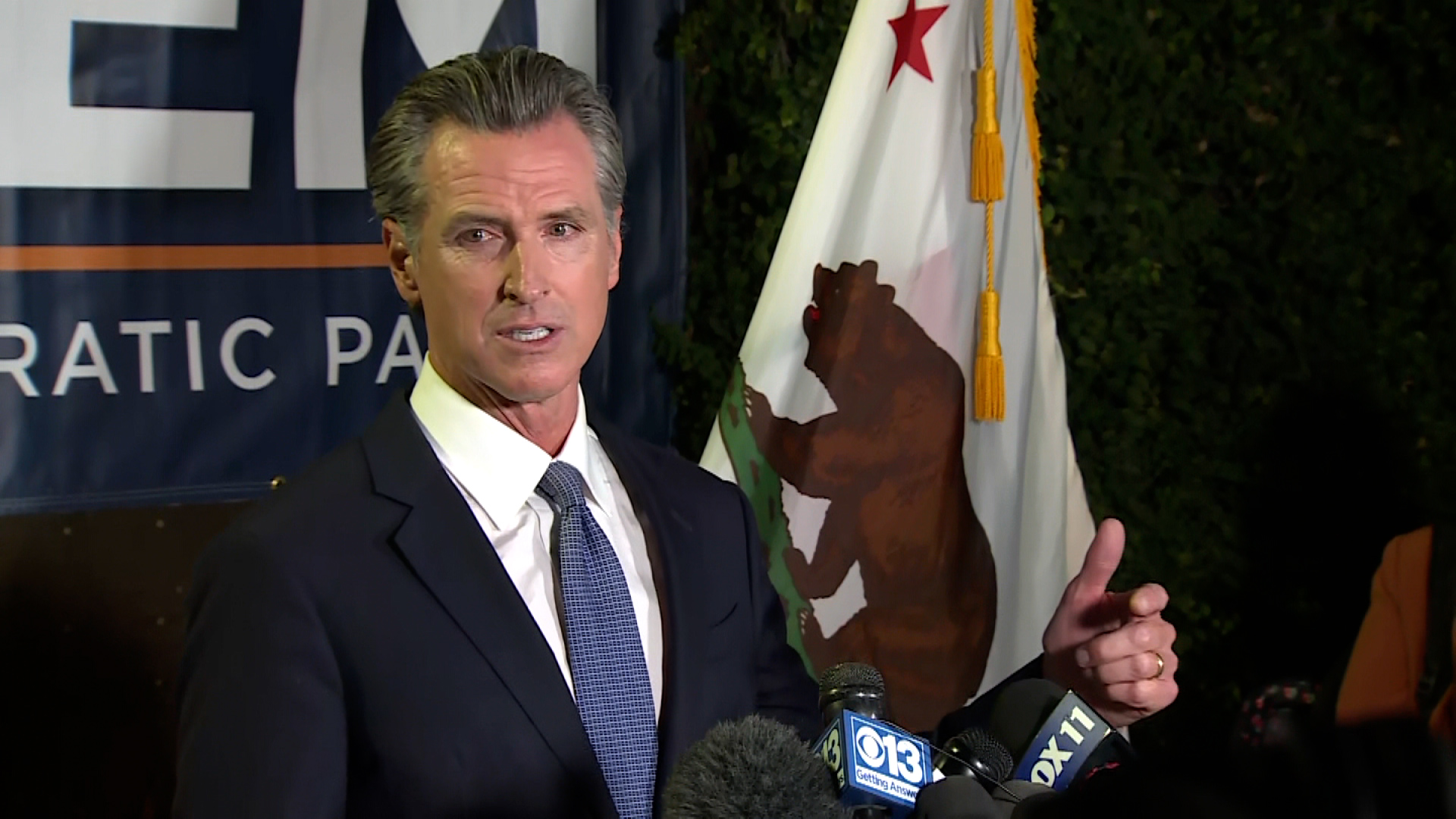 California Gov. Gavin Newsom thanked voters for rejecting the recall and for reaffirming his policy and values platform during remarks from the state's capitol.
"An overwhelmingly no vote tonight here in the state of California. That was expressed tonight. I want to focus on what we said yes to as a state," Newsom said.
Newsom continued: "We said yes to science. We said yes to vaccines. We said yes to ending this pandemic. We said yes to people's right to vote without fear of fake fraud or voter suppression. We said yes to women's fundamental constitutional right to decide for herself what she does with her body and her fate and future. We said yes to diversity. We said yes to inclusion. We said yes to pluralism. We said yes to all those things that he we hold dear as Californians and I would argue as Americans. Economic justice, social justice, racial justice, environmental justice. Our values, where California's made so much progress. All of those things were on the ballot this evening."
Watch Gov. Newsom's remarks: