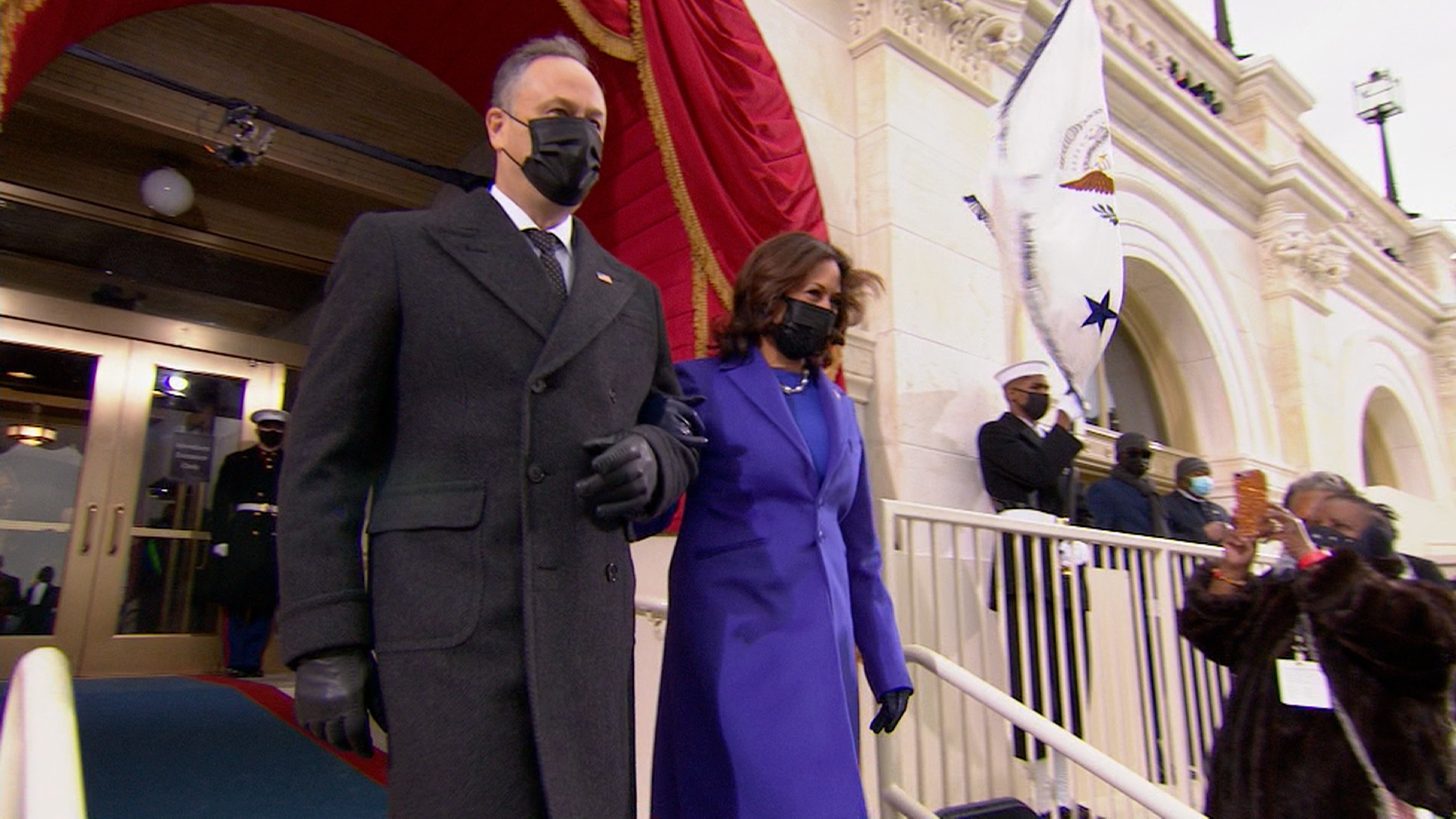 Vice President-elect Kamala Harris was just introduced at the inauguration ceremony. She's being escorted by Capitol Police office Eugene Goodman, who has been hailed as a hero after video emerged of him guiding the violent mob away from the Senate chamber during the Capitol riot.
Harris is taking her seat alongside her husband, Doug Emhoff.
Harris will soon take the oath of office, becoming the first female, first Black and first South Asian vice president.
Watch moment: