Beto O'Rourke takes questions at CNN town hall
10:25 p.m. ET, May 21, 2019
O'Rourke: "We should begin impeachment proceedings against Donald Trump"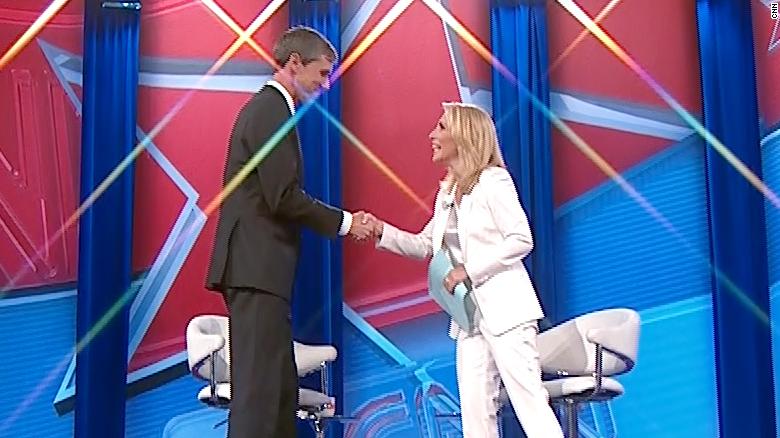 Cris Wildermuth, an associate professor at Drake University, asked Democratic presidential hopeful Beto O'Rourke what his stance is on beginning impeachment proceedings against President Trump.
"We should begin impeachment proceedings against Donald Trump," he said.
O'Rourke added that it's "not something that I take lightly."
"It is an incredibly serious, sober decision to make as a country," he said.
O'Rourke cited the White Houses's refusal to comply with congressional subpoenas and Attorney General William Barr's failure to show up at a House hearing in his rationale for calling for impeachment proceedings.
O'Rourke has previously called for Trump's impeachment. He said Tuesday that Democrats should not worry -- as House Speaker Nancy Pelosi has said -- that doing so could energize Trump's base ahead of the 2020 election.
He said Democrats should "look past those short-term consequences" and focus on obtaining documents and evidence. The only way to do so, he said is, to "compel the testimony, the furnishing of those documents, through impeachment proceedings."
At stake, O'Rourke said, are "very sanctity of the ballot box and the very future of the world's greatest democracy."
"If we do nothing because we are afraid of the polls or the politics, or the repercussions in the next election, we will set a precedent that, in fact, some people, because of the position of power and public trust that they hold are above the law," he said.
Watch more:
10:10 p.m. ET, May 21, 2019
O'Rourke explains why he livestreamed his haircut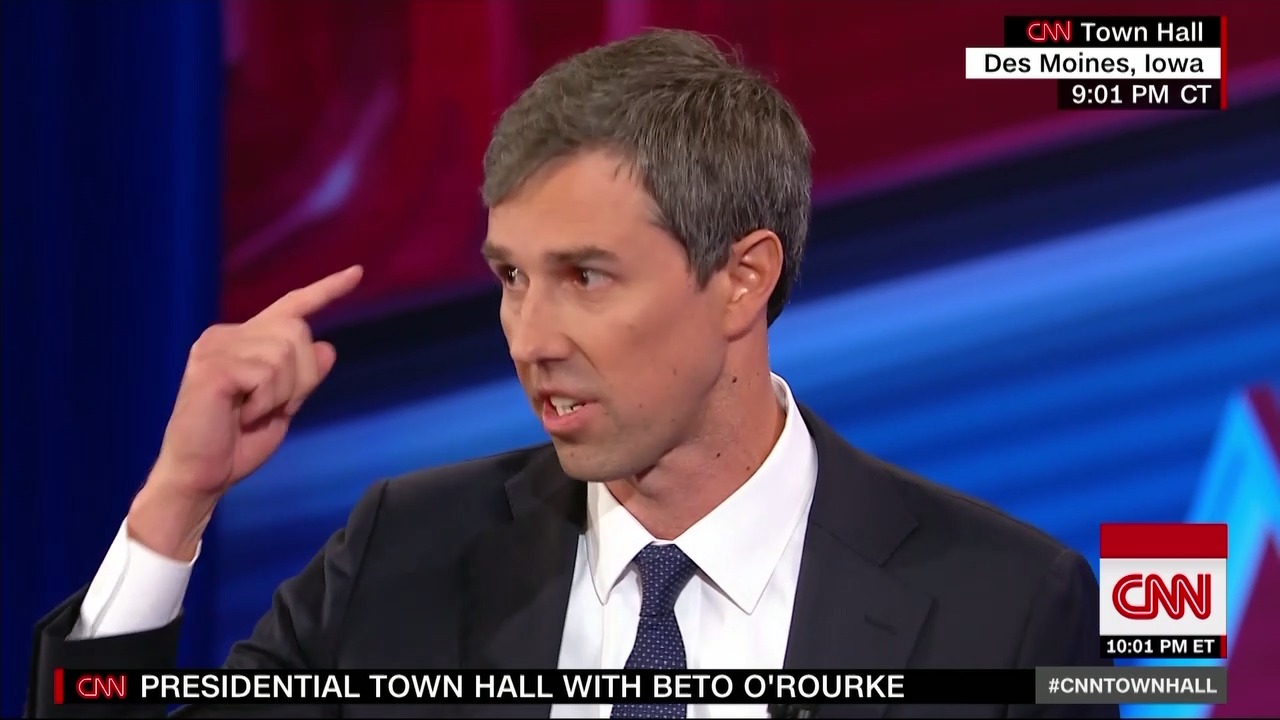 Democratic presidential hopeful Beto O'Rourke recently livestreamed his haircut. The move drew some criticism.
Tonight he explained why he did that.
Here's what he said:
"Yes, you know, my intent is to show off my hometown of El Paso, Texas, and this extraordinary barber who produced this haircut that you are seeing right now, who moved over from Juarez nine years ago at the height of some horrific violence there to start a business in my hometown, to create jobs, to contribute to our quality of life, to help tell the American story. This is a country of immigrants and asylum seekers and refugees from the world over. Nothing to be afraid of, everything to celebrate. That's what we were trying to do."
Watch below:
9:59 p.m. ET, May 21, 2019
SOON: O'Rourke takes the stage at his town hall
Democratic presidential candidate Beto O'Rourke will soon take the stage at Drake University in Des Moines, Iowa.
Troy Price, chair of the Iowa Democratic Party, spoke directly to voters moments before the town hall about the importance of the 2020 presidential election.
"Our candidates represent the incredible diversity of our party," he said. "I am very proud to be a part of a party that celebrates our diversity."
The audience members are likely caucus voters, meaning they identify as Independents or Democrats.
9:54 p.m. ET, May 21, 2019
Here's what else O'Rourke did in Iowa this week
Beto O'Rourke met with voters and toured areas damaged by flood ahead of tonight's town hall in Des Moines.
On Monday, he began his trip by touring flood damage in Davenport, then hosted a town hall there later that night.
O'Rourke met with Iowans again today at a town hall in Tipton.
The former Texas congressman has held 154 town halls in venues like coffee shops, diners and houses since launching his presidential bid in March. He'll hold his first one staged for national television today.
9:46 p.m. ET, May 21, 2019
Tonight's town hall will be at a historic auditorium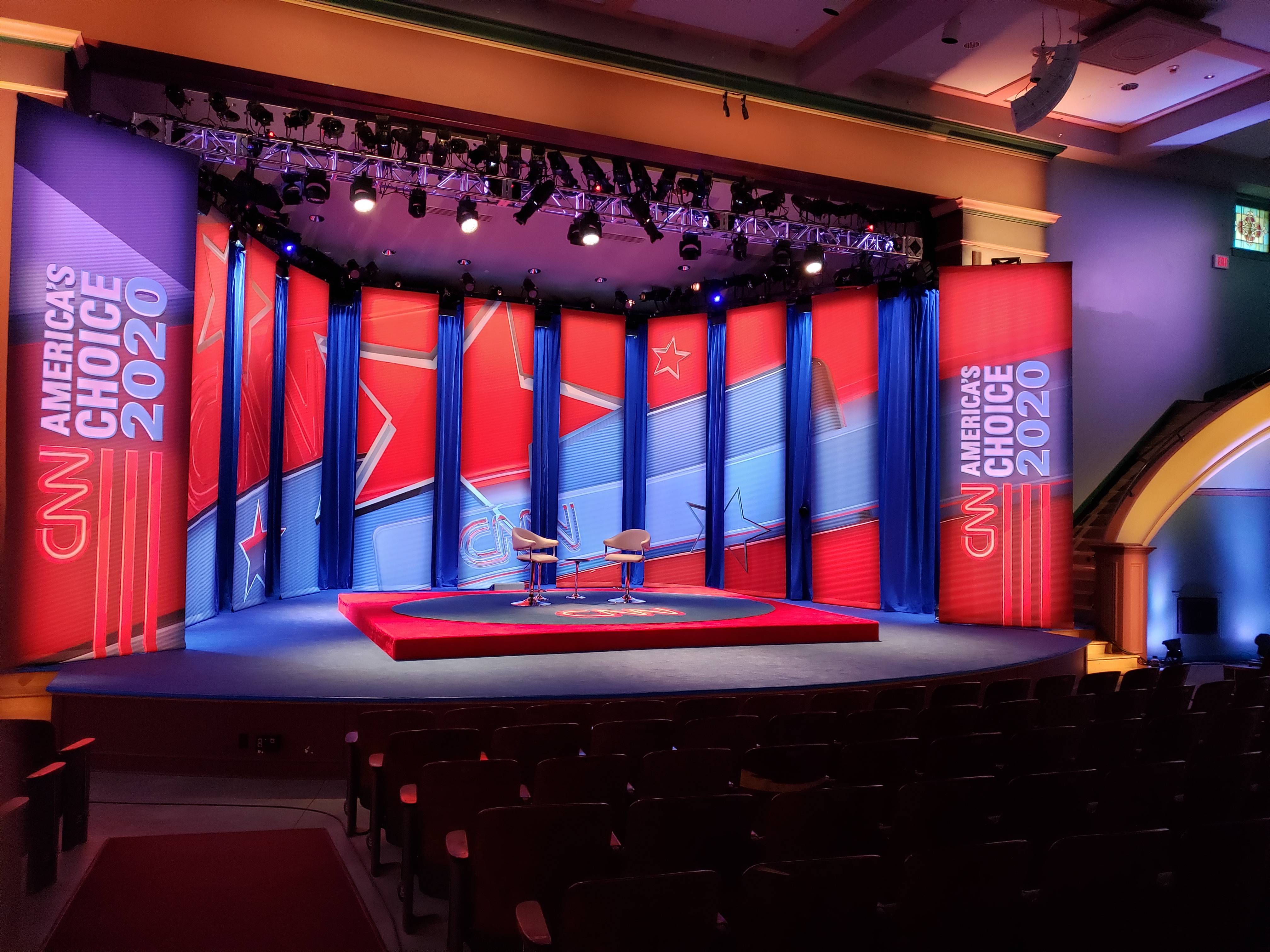 Democratic presidential hopeful Beto O'Rourke will appear tonight at Sheslow Auditorium in Des Moines, Iowa.
Located on the campus of Drake University, the auditorium, which was renovated in 1992, holds 775 seats, according the school's website. It's also listed on the National Register of Historic Places.
During renovations, workers restored the auditorium's more than 50 stained glass windows and applied 35 tons of plaster to the ceiling by hand, according to the website.
What happened here today: Drake University's mascot, Griff the bulldog, stopped by the auditorium earlier today to meet with O'Rourke and CNN's Dana Bash, who is moderating the town hall.
Here's a look:
9:35 p.m. ET, May 21, 2019
Here's what you need to know about Beto O'Rourke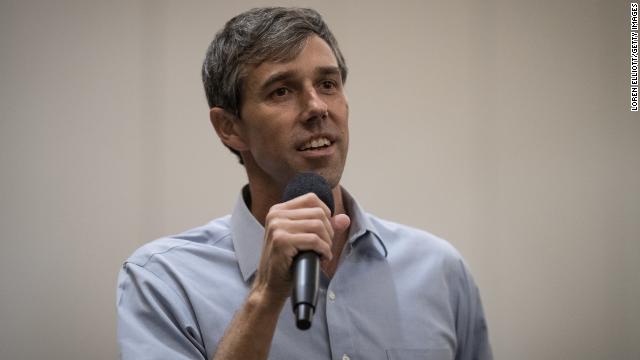 Former congressman Beto O'Rourke, after an early burst of momentum, is dealing with middling polling numbers in a crowded field of Democratic candidates seeking to take on President Trump next year.
The Texas Democrat — whose national profile raised during his failed 2018 Senate bid against Republican Ted Cruz — has now been officially campaigning on the 2020 trail for two months. 
Here's what else you should know about O'Rourke:
O'Rourke's legislative experience: He ran unsuccessfully for a Senate seat in 2018 while serving his third term in the House.
His 2020 campaign: O'Rourke raised $6.1 million on the first day of his campaign, but had only raised $9.4 million by the end of the first quarter two weeks later.
O'Rourke's meeting voters: O'Rourke has spent the majority of his campaign talking to voters in town halls and house parties in early voting states, including Iowa, New Hampshire, Nevada and South Carolina. O'Rourke's campaign is actively courting African-American voters in South Carolina, a state where 61% of the 2016 Democratic primary electorate was black voters.
His position on impeachment: He recently told reporters that special counsel Robert Mueller's report strengthened his stance on impeaching Trump — a contrast to House Speaker Nancy Pelosi saying that Democrats should focus on winning on mainstream Democratic issues instead of pursuing impeachment.
His family life: O'Rourke and his wife, Amy, have their three children.
9:29 p.m. ET, May 21, 2019
How O'Rourke plans to tackle climate change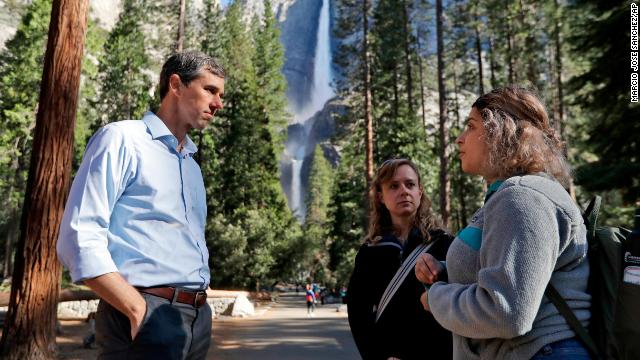 Beto O'Rourke released his plan earlier this month to tackle climate change in his first major policy proposal as a 2020 candidate. 
Here's what he wants to do:
On infrastructure: O'Rourke plans to invest $5 trillion over 10 years in infrastructure and innovation and also sets a goal to achieve net-zero emissions by 2050, according to an outline of O'Rourke's proposal.
On climate change: If elected president in 2020, O'Rourke's "very first bill he sends to Congress ... will mobilize $5 trillion over 10 years — spurred by the single largest investment to fight climate change in history — to transform our aging infrastructure, accelerate innovation, and empower our people and communities to lead the climate fight," according to his plan. 
Why this matters: Climate change has become a major issue for 2020 Democrats in the wake of a stark 2018 report from the global scientific authority that says governments around the world must take "rapid, far-reaching and unprecedented changes in all aspects of society" to avoid disastrous levels of global warming. The planet has only until 2030 to stem catastrophic climate change, the report, issued by the UN Intergovernmental Panel on Climate Change, warns.