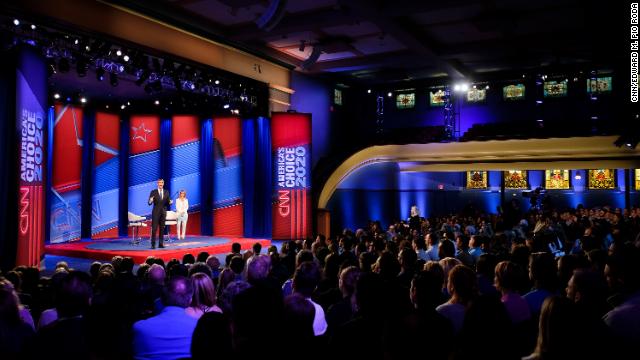 Beto O'Rourke defended voting in the House in 2015 to lift the United States' ban on crude oil exports Tuesday night, saying he is "happy with that vote" to reverse a 40-year-old restriction.
"Look, I drove here tonight in a Dodge Grand Caravan that is burning gasoline," the former Texas congressman said in a CNN town hall, while noting he'd been endorsed by the League of Conservation Voters in his Senate run last year and had a near-perfect voting record with the environmental group.
He continued:
"I want to make sure that we're independent of the need to obtain those fossil fuels from the Middle East or Venezuela. … I'd rather those jobs and that exploration take place here in this country to satisfy our energy needs and the energy needs around the world."
He touted his climate change plan and said he wants the United States to "transition totally off fossil fuel to renewable energy."
Watch more: