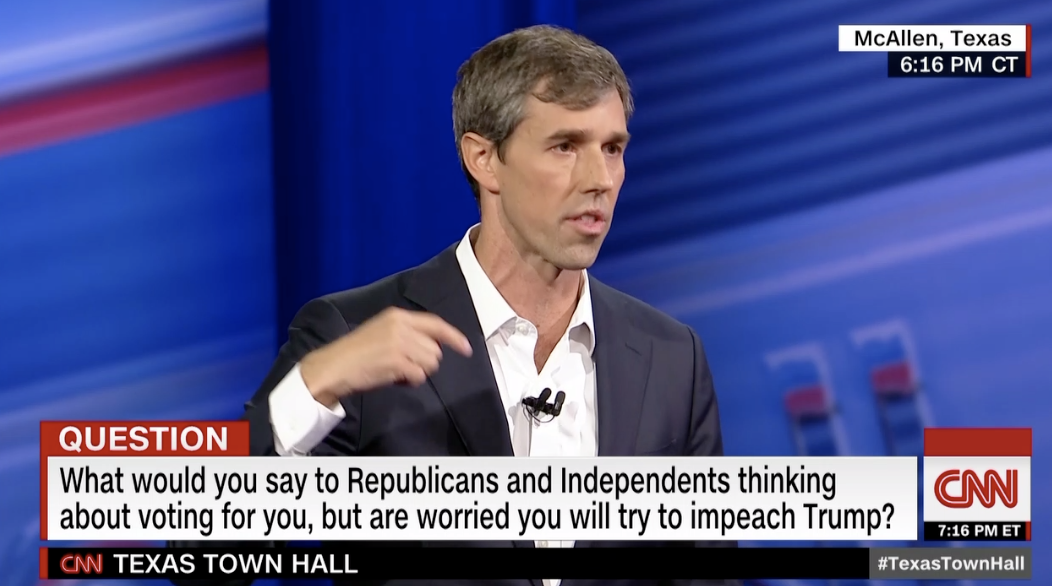 Beto O'Rourke said he would vote to impeach President Donald Trump.
Asked by CNN's Dana Bash if he's changed his mind after saying he'd vote to impeach Trump this summer, O'Rourke said, "I haven't."
He pointed to the ongoing probe into whether Trump's 2016 campaign colluded with Russia.
"I would liken impeachment to an indictment. There is enough there to proceed to a trial," he said.
O'Rourke continued: "I would not prejudge the outcome of that trial. All I am saying is, there's enough there. … I know that this is not politically easy or convenient to talk about, but 242 years into this experiment … nothing guarantees us a 243rd or a 244th."
O'Rourke has avoided the topic recently, even as Republican Sen. Ted Cruz lambasted him in Tuesday night's Senate debate on the topic, casting O'Rourke as too liberal for Texas.
Watch: