William Barr testifies on the Mueller report
1:16 p.m. ET, May 1, 2019
Barr tells Amy Klobuchar: "I will work with you to enhance the security of our election"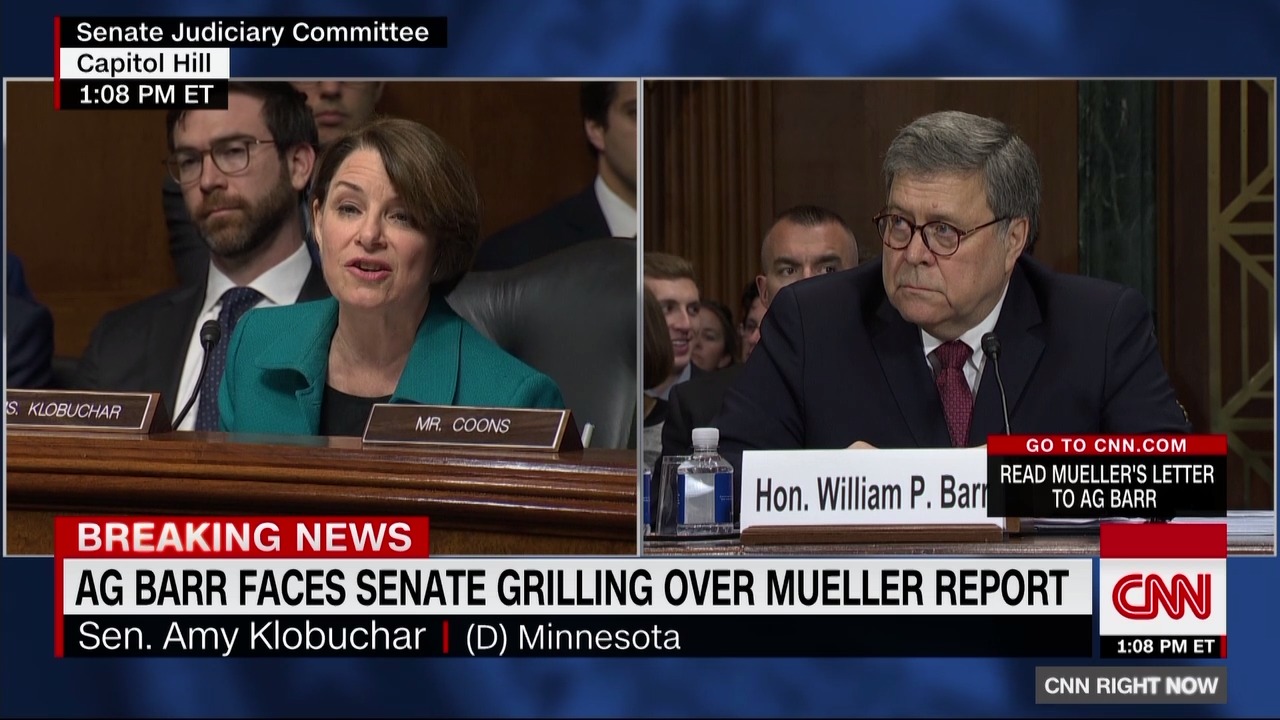 Sen. Amy Klobuchar, a 2020 presidential candidate, just asked Attorney General William Barr if he'd help her get the Secure Elections Act passed. 
The measure, which has bipartisan support, would require backup paper ballots and would audits for for anyone gets federal funds, she said.
"What I would like to know from you as our nation's chief law enforcement officer if you will work with us to get this bill done," she asked. "Otherwise we have no clout to get back up paper ballots if something goes wrong in this election."
Here's how Barr responded:
"I will work with you to enhance the security of our election, and I will take a look at what you are proposing. I'm not familiar with it. 
1:04 p.m. ET, May 1, 2019
Meanwhile, the DOJ just missed the deadline to turn over the unredacted Mueller report to House Judiciary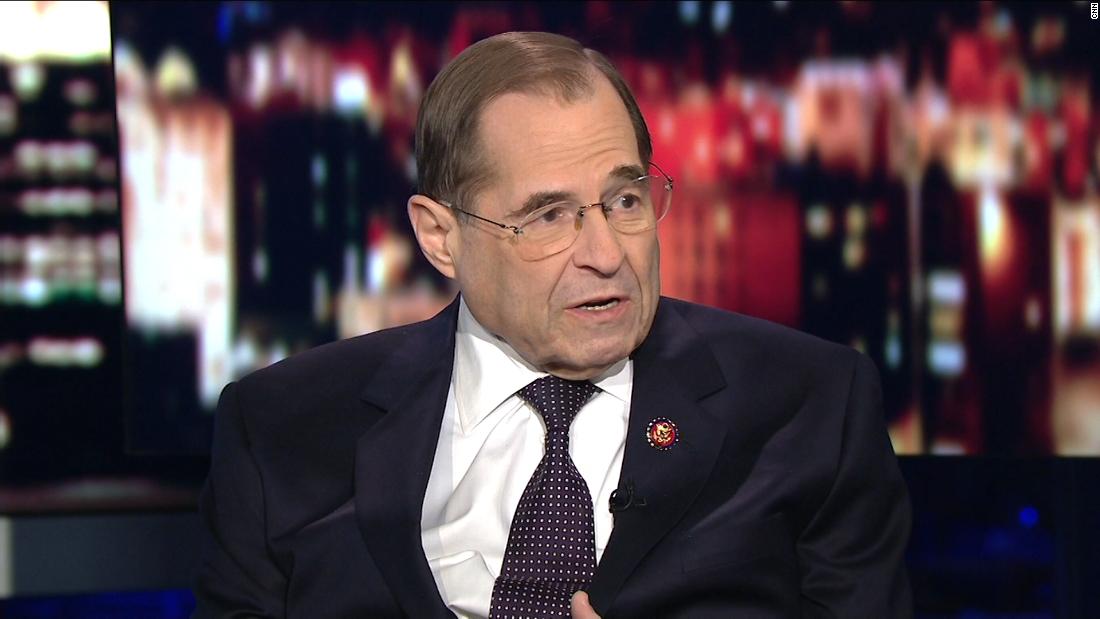 The House Judiciary Committee did not receive the unredacted Mueller report and the underlying evidence by 10 a.m. ET today, meaning the Justice Department missed the deadline for the subpoena that the committee issued last month.
A spokesperson for Judiciary confirmed the committee did not receive the materials. 
Earlier this morning, Rep. Jerry Nadler said he plans to "take steps to enforce the subpoena" but did not get specific on the steps he would take. 
"Well the more important question is that we issued a subpoena of the unredacted report and the underlying evidence that is due today. If he doesn't supply that today, we will take steps to enforce the subpoena," Nadler told reporters. 
1:00 p.m. ET, May 1, 2019
The hearing just resumed. 3 Democratic presidential candidates will question Barr soon.
There are 14 senators left to question Attorney General William Barr.
Three of them are Democratic candidates for president: Sens. Kamala Harris, Amy Klobuchar and Cory Booker.
12:53 p.m. ET, May 1, 2019
Republican senator: "I have no problem" with Mueller testifying
Republican Sen. John Kennedy just told CNN he has "no problem" hearing testimony from Robert Mueller to hear what the special counsel's concerns.
Kennedy's response breaks with Republican Sen. Lindsey Graham who said that the hearing with Barr would be the last word. (Graham would not comment today until the hearing is over.)
"I'd like to know what he's unhappy about," Kennedy said.
Sen. Doug Jones, one of three Democrats to vote for Barr, said that he's "incredibly disappointed" with Barr's handling of the Mueller report and that "I'm getting close" to losing confidence. 
12:24 p.m. ET, May 1, 2019
Barr: The report "was my baby" after Mueller filed it
Attorney General William Barr told lawmakers that Robert Mueller's report "was my baby" in the days after the special counsel filed it.
Barr said Mueller is equivalent of a US attorney, and was working under the attorney general.
"He is part of the Department of Justice. His work concluded when he sent his work to the attorney general," the attorney general said. "At that point, it was my baby, and I was making a decision as to whether or not to make it public, and I effectively overrode the regulations, used discretion, to lean as far forward as I could to make that public. And it was my decision how and when to make it public, not Bob Mueller's."
12:05 p.m. ET, May 1, 2019
Democratic senator on Barr's answers: "That's masterful hairsplitting"
Sen. Sheldon Whitehouse, a Democrat from Rhode Island, said Attorney General William Barr was practicing "masterful hairsplitting" when he answered questions about special counsel Robert Mueller's letter.
Whitehouse: "You knew that the Mueller letter was going to become public and that was probably yesterday? 
Barr: "I think so."
Whitehouse: "OK. When did you decide to make that letter available to us in Congress?" 
Barr: "This morning."
Whitehouse: "Would you concede you had an opportunity to make this letter public on April 4, when representative [Charlie] Crist asked you a very related question?"
Barr: "I don't know what you mean by related question. To me it seemed to be a very different question."
Whitehouse: "I can't even follow that down the road. That's masterful hairsplitting."
11:59 a.m. ET, May 1, 2019
Barr says the President "fully cooperated." The Mueller report says otherwise.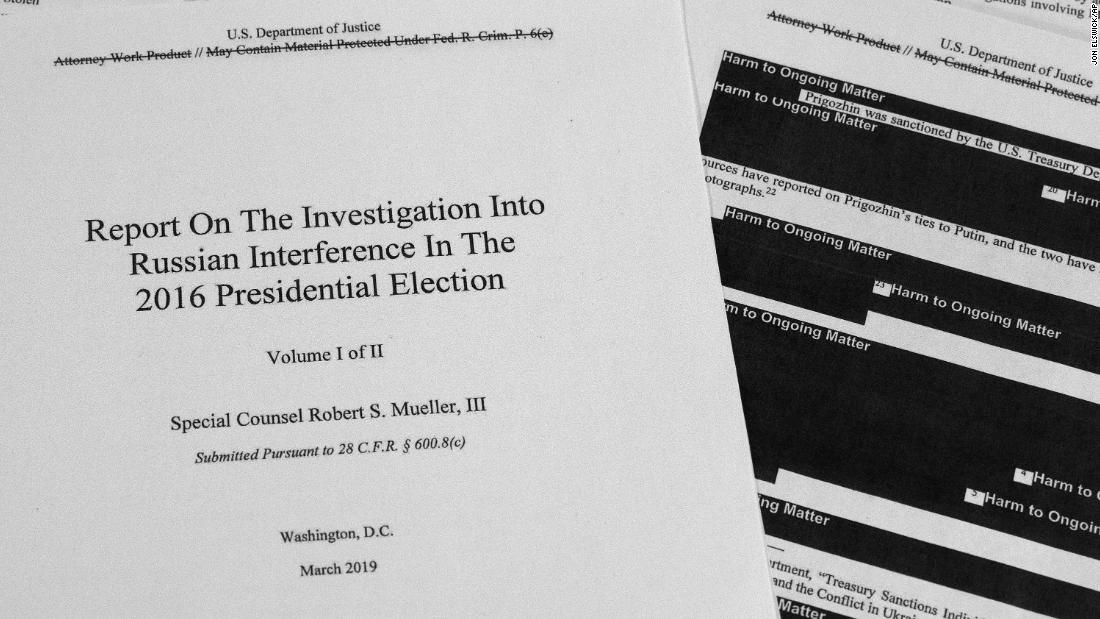 Attorney General William Barr said President Trump "fully cooperated" with special counsel Robert Mueller's investigation.
But several times in his report, Mueller points out how Trump and his team fell short of complete cooperation. Mueller also noted how they repeatedly requested a sit-down interview with Trump, but the President refused.
Mueller said he wasn't satisfied with the written testimony Trump submitted in 2018:
"We received the President's written responses in late November 2018. In December 2018, we informed counsel of the insufficiency of those responses in several respects. We noted, among other things, that the President stated on more than 30 occasions that he 'does not recall' or 'remember' or have an 'independent recollection' of information called for by the questions. Other answers were 'incomplete or imprecise.'"
Regarding the President being asked to clarify some answers regarding Michael Cohen: 
"In his written answers, the President did not provide details about the timing and substance of his discussions with Cohen about the project and gave no indication that he had decided to no longer pursue the project. Yet after Cohen pleaded guilty, the President publicly stated that he had personally made the decision to abandon the project. The President then declined to clarify the seeming discrepancy to our Office or answer additional questions."
Also, regarding an in-person interview: 
"We again requested an in-person interview, limited to certain topics, advising the President's counsel that '[t]his is the President's opportunity to voluntarily provide us with information for us to evaluate in the context of all of the evidence we have gathered.' The President declined."
Beyond Trump himself, Mueller also pointed out how some of Trump's campaign associates took steps that make it more difficult for the investigation to get to the bottom of the "collusion" question:
"Further, the Office learned that some of the individuals we interviewed or whose conduct we investigated-including some associated with the Trump Campaign---deleted relevant communications or communicated during the relevant period using applications that feature encryption or that do not provide for long-term retention of data or communications records. In such cases, the Office was not able to corroborate witness statements through comparison to contemporaneous communications or fully question witnesses about statements that appeared inconsistent with other known facts."