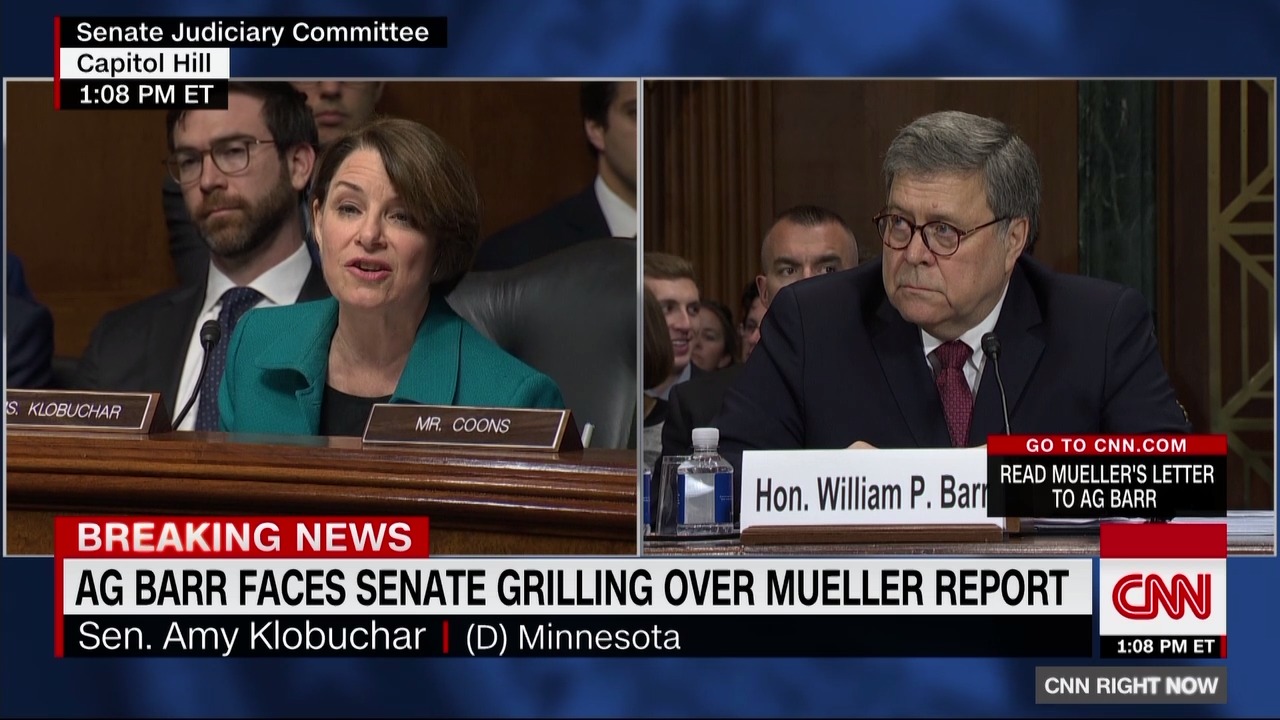 Sen. Amy Klobuchar, a 2020 presidential candidate, just asked Attorney General William Barr if he'd help her get the Secure Elections Act passed. 
The measure, which has bipartisan support, would require backup paper ballots and would audits for for anyone gets federal funds, she said.
"What I would like to know from you as our nation's chief law enforcement officer if you will work with us to get this bill done," she asked. "Otherwise we have no clout to get back up paper ballots if something goes wrong in this election."
Here's how Barr responded:
"I will work with you to enhance the security of our election, and I will take a look at what you are proposing. I'm not familiar with it.