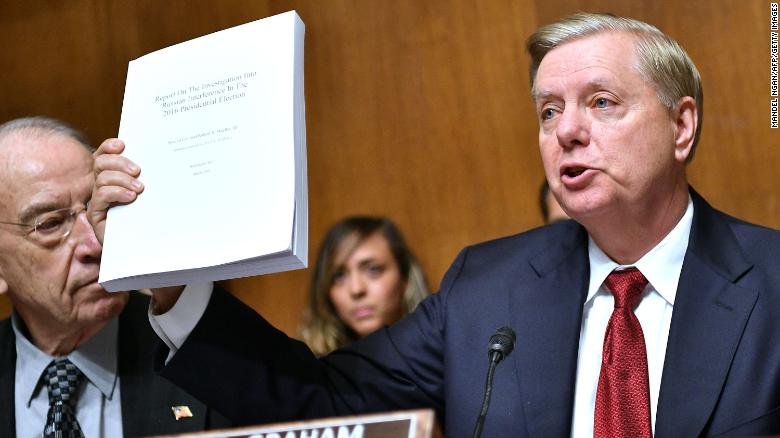 Republican Sen. Lindsey Graham, chair of the Senate Judiciary Committee, said he's read most of special counsel Robert Mueller's nearly 400-page report on Russian interference in the 2016 US election.
"For me, it is over," Graham said.
Earlier in his remarks, Graham said the report showed "no collusion, no coordination, no conspiracy between the Trump campaign and the Russian government regarding the 2016 election."
This is how he ended his opening remarks:
"I appreciate very much what Mr. Mueller did for the country. I have read most of the report. For me, it is over."