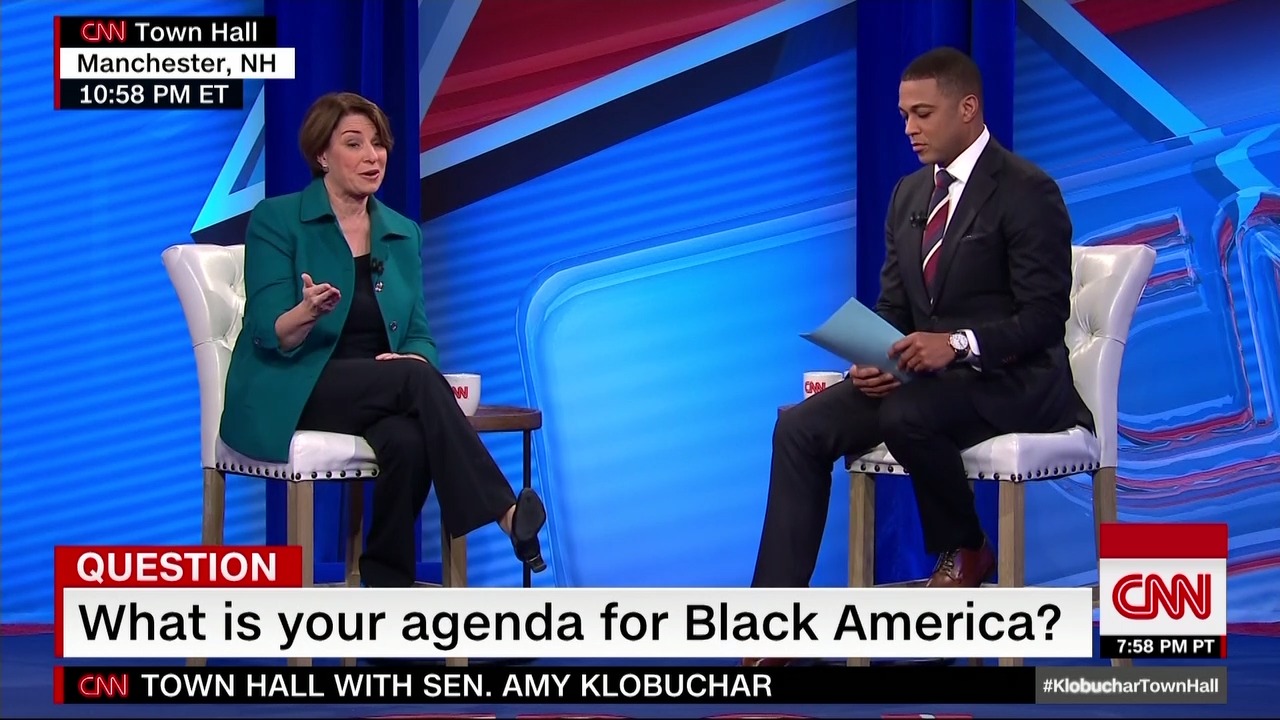 Sen. Amy Klobuchar said on Monday that economics, including raising the minimum wage and retraining people for in-demand jobs, was central to her plan to tackle racial inequality.
After CNN's Don Lemon asked Klobuchar about her agenda for black Americans, Klobuchar mentioned a number of changes she made as county attorney in Hennepin County, Minnesota, but said she believes economics is central to her plan to tackle the issue.
"To paraphrase Martin Luther King, you can do all you can to integrate a lunch counter but if you can't afford a hamburger what good did you do? So for me the economics is key right now," she said, arguing that African American workers need to gain more training in science and math fields and make a livable wage.
"Increase the minimum wage, right … so that we make it easier for people who are not in the same position as everyone else and weren't born with the silver spoon in their mouth, that they are able to pursue the American dream because no matter where you come from or where you worship or what you look like this should be a country of shared dreams," Klobuchar said.