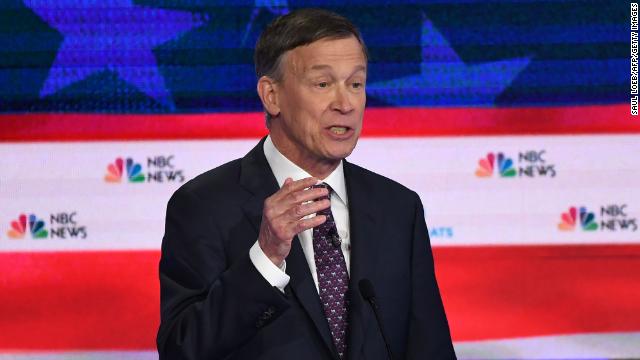 Former Colorado Gov. John Hickenlooper raised about $1.1 million during the second quarter and ended the fundraising period with just $836,000 cash on hand, numbers that put him at the bottom of the Democratic field.
Hickenlooper spent ($1.6 million) more than he raised during the period, for an effective burn rate of 143%. Hickenlooper also raised less than a quarter of his Q2 funds from small dollar donors.
CNN reported earlier this month that Hickenlooper was shaking up his campaign after so far failing to gain traction in the race. While the former Colorado governor maintains he is staying in the race, Democrats close to Hickenlooper, speaking on condition of anonymity, said he intends to reassess after the Detroit debate.