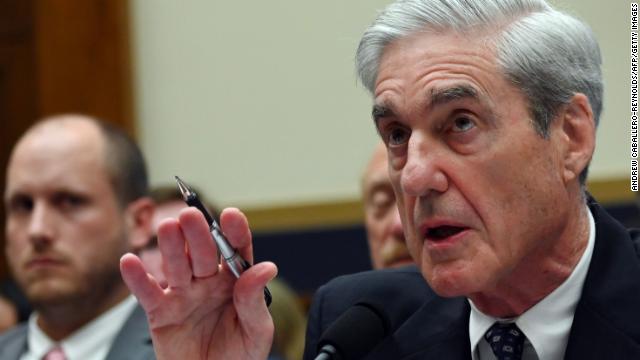 After listening to hours of staccato testimony from Robert Mueller, the man whose job it was to answer difficult questions, the country is left with yet another unknown: Why won't Mueller say what he really thinks?
If he thinks Trump has committed impeachable crimes, why doesn't he say it? If he thinks Trump did not act in a way that would warrant impeachment or indictment, why doesn't he say it?
A reading of his lengthy report lays out a hefty but dense case for obstruction of justice, and a not-exactly-thin one for questionable links between members of the campaign and Russia. Mueller's Congressional testimony reaffirmed everything in the report. And yet, Mueller won't say it out loud, in public.
He has repeatedly stated that he was acting as a prosecutor. He viewed his job as gathering evidence and presenting it to a jury (Congress and the American people) so that they can reach a verdict. He didn't want to get involved in what is not only a criminal but also a political case. Despite entreaties from Democrats and Republicans, he refused to act as judge or jury. But even prosecutors have to make decisions on indictments.
The Special Counsel has presented extensive, persuasive evidence of Trump's culpability, but he won't say the words. 
Robert Mueller was appointed to help Americans with the urgent task of figuring out if they could trust a president who was elected after a hostile government actively backed his candidacy, a president who denied that hostile government's interference and then sought to block the investigation into whether he or his associates committed crimes.
Mueller has offered a compelling but cloudy answer to questions about the president's actions. For a country eager to see some resolution, he stubbornly refuses to offer with clarity his own professional judgment. 
The question is: Why?
Frida Ghitis, a former CNN producer and correspondent, is a world affairs columnist. She is a frequent opinion contributor to CNN and The Washington Post and a columnist for World Politics Review.