Opinion: Commentary on the Mueller hearing
Updated
5:15 p.m. ET, July 24, 2019
1:04 p.m. ET, July 24, 2019
Schiff's 'disloyalty' opener
2:15 p.m. ET, July 24, 2019
Inch by inch, Mueller gives Democrats what they want
By Frida Ghitis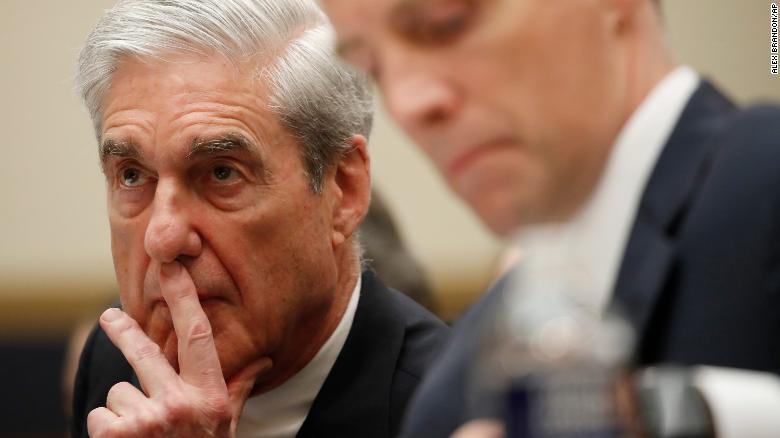 It's quite possible that Robert Mueller does not want his testimony to become the trigger for a historic indictment of President Trump. But drip by drip, word by word, Mueller has nonetheless—however reluctantly -- produced the case that Trump is lying when he says Mueller exonerated him, that Russia wanted and tried to help Trump to win and that Trump systematically engaged himself and his staff in an effort to obstruct justice, which would be a crime.
Mueller's discomfort and reticence were visible in his body language and his clipped, one-word answers. He avoided handing Democrats the soundbite they wanted, the one that would perfectly encapsulate their contention that Trump has committed impeachable crimes. But the message was there.
Judiciary Committee Chairman Jerry Nadler asked, "Did you actually totally exonerate the president?" Mueller's answer: "No." Perhaps that's news to Americans who have not read the Mueller report, who read Attorney General William Barr's misleading summary of it, and heard the President declare it a "complete and total exoneration."
Mueller again said there was insufficient evidence of a conspiracy with Russia. That does not equal innocence.
Mueller confirmed that, contrary to Trump's claim, Russia expected to benefit if Trump won.
The obstruction questions – despite Mueller's short answers – were devastating for Trump. "Your investigation found evidence that President Trump took steps to terminate the special counsel, correct?" Mueller: "Correct."
Congressman Ted Lieu, elicited a three-word bombshell. "The reason, again, that you did not indict Donald Trump is because of the OLC [Office of Legal Counsel] opinion stating that you cannot indict a sitting president, correct?"  "That is correct," Mueller said.
Later, in his opening statement to the House Intelligence Committee, Mueller paused to clarify the exchange with Lieu: "I want to go back to one thing that was said this morning by Mr. Lieu who said, and I quote, you didn't charge the president because of the OLC opinion. That is not the correct way to say it. As we say in the report, and as I said at the opening, we did not reach a determination as to whether the president committed a crime."
Democrats wanted Americans to pay attention to Mueller's report. They wanted the movie to go with the book they didn't read. They wanted to wash away Barr's deliberately-distorting report summary.
Anyone watching objectively would agree that Mueller did not want to play politics. Republicans, badgering him, probably turned off non-partisan viewers.
In the end, Democrats did not get the perfect soundbite. But drip by drip, they may just have enough to convince at least part of the country that Trump committed crimes. Enough for impeachment? Maybe. Enough to swing votes in 2020? Definitely.
Frida Ghitis, a former CNN producer and correspondent, is a world affairs columnist. She is a frequent opinion contributor to CNN and The Washington Post and a columnist for World Politics Review.
This post has been updated to include Mueller's comments to the House Intelligence Committee on his earlier exchange with Rep. Ted Lieu.
12:27 p.m. ET, July 24, 2019
Commentators grade Mueller's morning
12:39 p.m. ET, July 24, 2019
Now the moment of truth for Democrats
By Elie Honig
Right before the 1980 Winter Olympics gold medal ice hockey game, United States coach Herb Brooks purportedly gave his team a pep talk for all time: "If you lose this game, you'll take it to your f-----g graves." Somebody needs to reprise the Brooks speech for House Democrats today: "If you don't stand up to Donald Trump's abuse of power now, you'll take it to your graves."  
I know, I know. House Speaker Nancy Pelosi thinks it's bad politics to impeach (and she just might be wrong; at best, she's speculating). At some point, however, House Democrats need to understand that history will judge them harshly if, in pursuit of an elusive few points in public opinion polling, they turn their backs on what their own leaders -- and now Robert Mueller -- have effectively described as an obstruction of justice crime spree. 
Even before today's hearing, House Judiciary Chair Jerry Nadler had declared that there is "very substantial evidence" Trump is "guilty of high crimes and misdemeanors" -- the precise formulation set forth in the Constitution to justify impeachment. Even Pelosi, despite her entrenched anti-impeachment position, accused Trump of "engag[ing] in a cover-up" and reportedly said she wants to see Trump "in prison." Despite this hot rhetoric, neither Pelosi nor Nadler have authorized even an impeachment inquiry.
On Wednesday, Mueller had his say and confirmed that Pelosi and Nadler have it right, at least in their words if not yet in their (in)action. Mueller already had written that the Russian state interfered with the 2016 election to help Trump win; that the Trump campaign "expected it would benefit electorally" from that Russian interference; that "substantial evidence" exists that Trump tried to obstruct the investigation; and that the evidence "does not exonerate" Trump.  
He also said several important things out loud. No, Mueller's investigation did not exonerate Trump and did not find "no obstruction," as Trump has endlessly -- falsely -- claimed to the American public. Yes, Justice Department policy against indicting a sitting president prevented Mueller from making a determination on obstruction of justice. No, Trump did not fully cooperate with the investigation. Yes, a president can be indicted for obstruction after leaving office.   
Now comes the moment of truth. Will House Democrats cower at the dated, preconceived, speculative notion that impeachment -- or even an impeachment inquiry -- might hurt them politically by a few polling points?  Or will House Democrats do their constitutional duty, take a stand against an epic and unprecedented abuse of presidential power and let the political chips fall where they may? The legacy of this Congress, and our fundamental notions of accountability, hang in the balance.
Elie Honig is a CNN legal analyst and former federal and state prosecutor. Follow him at @eliehonig.
12:11 p.m. ET, July 24, 2019
Republicans' strategy makes no sense
By Jen Psaki
Democrats got what they wanted out of the hearing right off the bat in Robert Mueller's testimony to Congress on Wednesday. Mueller made clear he had not exonerated the President and indicated that Trump could be charged and prosecuted after he left office. 
If the hearing had ended after the first 30 minutes, Democrats could have felt pretty good about the outcome. Whether or not this hearing leads to a shift in public opinion (which is the Democrats' real objective) is a harder hill to climb. Whether they will succeed will take longer to determine.
On the other hand, Republicans appeared to have conflicting strategies. While holding up the Mueller report as clearing Donald Trump of all wrongdoing, they also used the hearing to attempt to discredit Mueller. Why would you discredit the author of the report that you are simultaneously holding up as evidence of the President's innocence?
Their questioning was all over the place, from charging Hilary Clinton and Barack Obama to an obsession with the Strzok texts. It showed a weakness of strategy and a lack of direction about where Republicans can and should effectively go as momentum builds toward potential impeachment.
Jen Psaki, a CNN political commentator, was the White House communications director and State Department spokeswoman during the Obama administration. She is vice president of communications and strategy at the Carnegie Endowment for International Peace. Follow her at @jrpsaki. 
11:54 a.m. ET, July 24, 2019
Attacking Mueller's integrity is a mistake
11:53 a.m. ET, July 24, 2019
Don't let Putin play us for fools again
By Roxanne Jones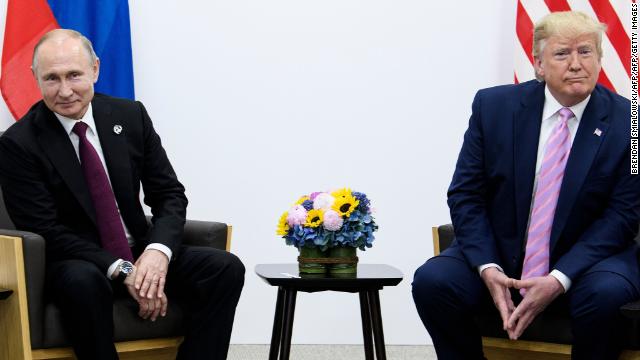 The legal and political wrangling during Robert Mueller's testimony may have been difficult to follow for many Americans. But one thing Mueller made absolutely clear was: Russia interfered with the 2016 US election, using multiple social media campaigns and other methods, to influence voters with the goal of putting Donald J. Trump in the White House.
This should put all Americans on notice. But black voters need to take special caution heading into the 2020 elections. 
According to Senate Intelligence Committee investigations held shortly after the election, the Russians specifically targeted the black community. The goal was to suppress black voter turnout and sway public opinion of Hillary Clinton by using existing divisive racial tensions in our nation.
Many Americans -- including in the black community -- downplay the situation or outright refuse to believe that Russia, in any way, swayed their decision to vote, or not, in 2016. All of us want to believe that we are smarter than a Russian bot designed to influence our political opinions. As if we are not swayed every day by Trump's tweets or by other divisive political rants on both sides of the aisle. 
Let Mueller's 448-page report and his Congressional testimony silence any doubt about Russia's ability to interfere in our elections in an attempt to influence how we vote. 
Russian President Vladimir Putin played us all for fools in 2016. Americans should not be fooled twice.
Roxanne Jones, a founding editor of ESPN Magazine and former vice president at ESPN, has been a producer, reporter and editor at the New York Daily News and The Philadelphia Inquirer. Jones is co-author of "Say it Loud: An Illustrated History of the Black Athlete." She talks politics, sports and culture weekly on Philadelphia's Praise 107.9 FM. 
11:26 a.m. ET, July 24, 2019
Let Mueller finish
11:11 a.m. ET, July 24, 2019
Mueller confirms some things, but questions remain