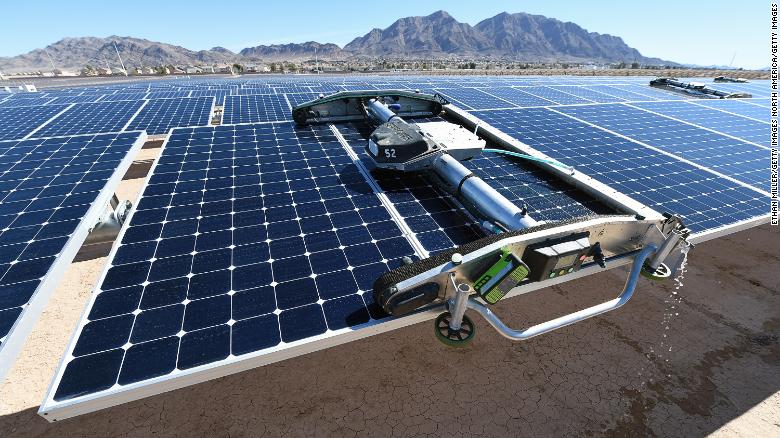 There's a fine line that the candidates have to walk. On the one hand, so much more needs to be done to fight climate change -- and so much more quickly. We need to step up our efforts, and the candidates are right to focus on this. On the other hand, there are policy successes that the candidates should cite and build on. So far, we haven't had enough discussion of the policies that have driven technological innovation.
Of course, this is not to say there has been no discussion of innovation and smart policies. Sen. Kamala Harris mentioned the process of innovation in passing, and businessman Andrew Yang discussed the importance of pushing industrial efforts toward more low-carbon innovation.
But we're still missing some of the most inspirational evidence of recent progress in batteries, wind power, electric vehicles and solar energy. In the case of solar energy, the costs of solar panels dropped 99% over four decades. This drop in costs was driven by government policy, with an estimated 60% of the cost decline driven by market-expansion policies around the world to grow solar energy, and 30% from global government support for research and development.
It's easy for people to feel discouraged when talking about the climate change challenge. The problem seems enormous, and many feel their individual decisions and votes don't matter. But recent history shows something different -- with real and tangible policy successes in driving technological innovation. Candidates should cite this evidence. And the American people should recognize how powerful their votes can be.
Jessika Trancik is an Associate Professor in Energy Systems at MIT's Institute for Data, Systems, and Society.