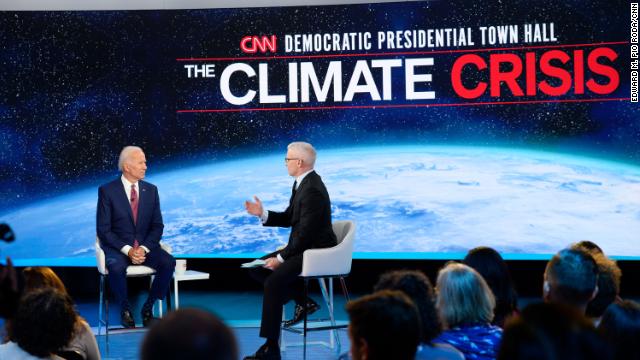 Let's be clear, taking no action on climate change is the riskiest action we can take. This includes proposals that commit us to continuing to invest in fossil fuel infrastructure -- including natural gas which emits greenhouse gases not only when it is burned to make energy, but also in its extraction, refining and distribution. Senator Elizabeth Warren aptly called the current state of affairs where inaction rules "a nightmare."
Let's be clear, climate change is a monumental problem (as Senator Amy Klobuchar put it) and an existential crisis (as Senator Bernie Sanders reminded us) that we have spent over a century creating. It is a driver of the intensity of Hurricane Dorian, which is being reported on during this town hall.
Let's be clear, we need a monumental solution but we do not have a century to enact it. We need bold, rapid action. Senator Kamala Harris' commitments to use legal recourse and regulatory tools to spur this change, and Sanders' economy wide plan may seem risky if you have not been focused on climate change and its impacts. However, these strategies are anything but risky, they are lifelines in the heavy seas that surround us.
These approaches lead us to former Vice President Joe Biden's reflection on how these solutions create new jobs. They also lead us to Harris' reflections on improvements for air and water quality. Sanders even discussed the concomitant advantage of joining the global community to fight the common enemy of climate change -- it can help to reduce global conflict.
Indeed, these proposed solutions are rich with benefits beyond simply reducing the rate and extent of climate change.
Lara Hansen is the Chief Scientist, Executive Director and co-founder of the not-for-profit organization EcoAdapt, and co-author of Climate Savvy.