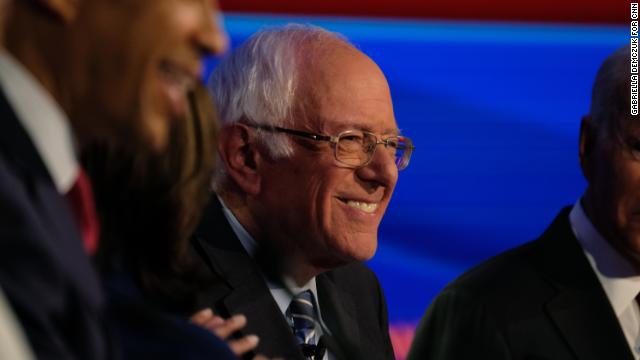 At Tuesday night's Democratic presidential debate, I'm afraid most of the candidates blended into the stage for me at some point. But that doesn't mean there wasn't a star among them. Here's how each candidate performed:
Bernie Sanders: A
Throughout the three-hour event, Sen. Sanders was consistently sharper than normal, and he outperformed the others, especially Elizabeth Warren, when explaining the financials of his healthcare plan. I liked his attitude about his health: we can judge it by watching him take the campaign by storm. He was the star of the evening...
Kamala Harris: A-
Sen. Harris flourished by doing the opposite of Sanders. Rather than being restrained, she brought a bit more energy to her debate performance, which she needed. On the topic of abortion, nobody was more powerful than Harris...
Elizabeth Warren: C
Sen. Warren needs to answer the questions. She is simply too smart to ignore the topic she is being asked to address -- especially when she's asked the same thing multiple times. Should Trump's Twitter account be suspended? I personally don't know -- and neither, it seems, does Warren. How is she planning to pay for Medicare for all? Again, she left us wondering...
Joe Biden: C-
The best part of former Vice President Joe Biden's debate came toward the end when he highlighted his accomplishments...
Unfortunately, this came a bit late in the night. And for every good answer, Biden had multiple slip-ups...
To read more of Todd Graham's op-ed, click here.
Todd Graham is the director of debate at Southern Illinois University. His debate teams have won five national championships and he has been recognized three times as the national debate coach of the year. Follow him on Twitter.