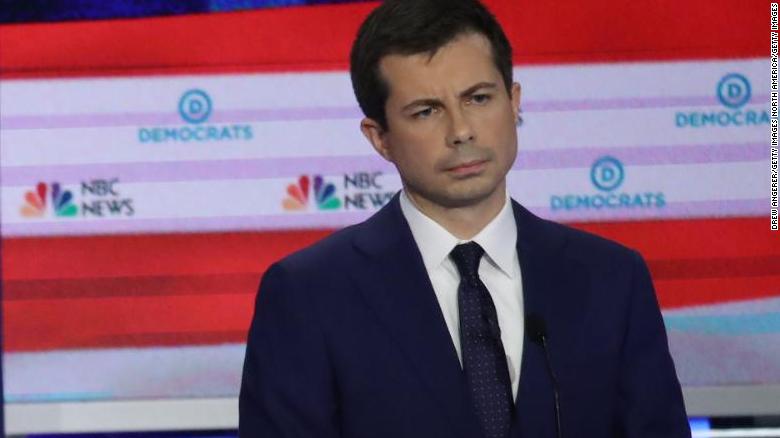 I wrote earlier this week that Mayor Pete Buttigieg needed to be more revealing about his feelings, as well as his thoughts, surrounding the police-related shooting that has created a furor in South Bend, Indiana.
His answer tonight connected much more effectively. Once again, he took responsibility for his failure as mayor to fully address the underlying issues. But he also spoke of the incident in very human terms; of the man who was killed, his family and the impact on his community.
He drew jibes from two of his opponents, former Colorado Governor John Hickenlooper, who set up a contrast by boasting of his own handling of police staffing and police-community relations; and Rep. Eric Swalwell jumped in to demand why Buttigieg didn't fire his police chief.
Even so, Buttigieg's answer was his best, strongest and most affecting on the police issue.
David Axelrod, a CNN commentator, was senior adviser to President Barack Obama and chief strategist for the 2008 and 2012 Obama presidential campaigns. Follow him on Twitter @DavidAxelrod.