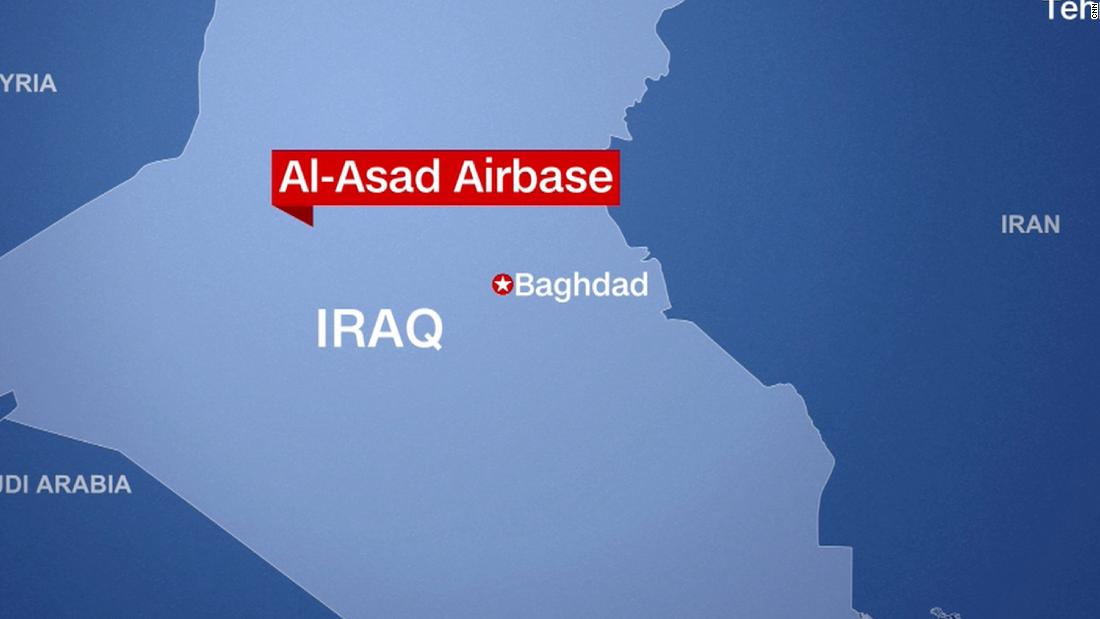 Iran launched more than a dozen missiles at two Iraqi bases that hold US troops early this morning local time. The attack appears to be retaliation for the US airstrike that killed a top Iranian general last week, the Pentagon said last night.
Here's what we know now:
No casualties: A US official told CNN that there were no initial reports of any US casualties from the attack, but an assessment of the impact of the strikes is underway. Iraq's joint military command said there were no casualties among Iraqi military forces.
About the general's killing: The attack comes days after the US killed top Iranian General Qasem Soleimani in an airstrike in the Iraqi capital of Baghdad. The administration has sought to cast that strike as an attempt to de-escalate tensions with Iran, but Tehran has vowed revenge for the killing, which it says was an "act of war" and "state terrorism."
"Hard revenge": In a statement, the Islamic Revolutionary Guards Corps, or IRGC, said the attacks were "hard revenge" for the death of Soleimani. The IRGC said in the statement that any country housing US troops could be subject to "hostile and aggressive acts" and called on American citizens to demand the government remove US troops from the region.