Iran attacks bases housing US troops
11:29 a.m. ET, January 8, 2020
Trump: "Iran will never be allowed to have a nuclear weapon"
President Trump just began his remarks with this quote:
"As long as I'm President of the United States, Iran will never be allowed to have a nuclear weapon."
11:28 a.m. ET, January 8, 2020
President Trump is addressing the nation now
The President is speaking from the White House about Iran. Watch it live above. We will also be posting highlights here.
11:21 a.m. ET, January 8, 2020
Iran's choice of missile ensured Americans would have a warning
Jeremy Binnie, the Middle East and Africa editor at British military magazine Jane's Defence Weekly, said the choice of what was likely a Qiam ballistic missile carried some risk — but it also likely ensured several minutes of warning for the Americans when the attack hit their radars. 
"The attack on Saudi Arabia last year used cruise missiles and UAVs, while these were ballistic missiles." he said. "That might have been a deliberate decision to minimize damage, as the Iranians would have known that the ballistic trajectories could be picked up much more easily by radars, providing early warning of the attack"  
About the Qiam missile: Binnie said that, according to images released, the missile recovered near Ain al-Assad Air Base was a Qiam, a type that was "recently upgraded with a new re-entry vehicle that has fins so that it can steer itself towards its target" 
He said these missiles had been used before to attack ISIS and Kurdish rebels in Iraq, "but their accuracy and reliability was spotty."
"Some missiles failed to reach the target area, while others missed their apparent targets," Binnie said. "If the Iranians were aiming for uninhabited areas at the Iraqi bases, there consequently was still some risk they would accidentally hit a bunker where coalition personnel were sheltering."
Some background: There is a growing belief among some US officials that Iran's missiles intentionally missed areas populated by Americans , multiple Trump administration officials said.
11:09 a.m. ET, January 8, 2020
Democratic senators introduce resolution "condemning Trump's threats to attack cultural sites in Iran"
A group of Democratic senators, including 2020 hopeful Sen. Elizabeth Warren, have introduced a Senate resolution "condemning Trump's threats to attack cultural sites in Iran and demanding the President refrain from violating the laws of armed conflict."
Some context: Yesterday, Trump appeared to backtrack on his earlier threat to target Iran's cultural sites — an action that would violate international law and is viewed as a war crime.
"If that's what the law is -- I like to obey the law. But think of it, they kill our people, they blow up our people and then we have to be very gentle with their cultural institutions," Trump said yesterday.
Trump originally made the threat to the sites on Saturday, tweeting that the US had "targeted 52 Iranian sites (representing the 52 American hostages taken by Iran many years ago), some at a very high level & important to Iran & the Iranian culture."
"if Iran strikes any Americans, or American assets... Iran itself, WILL BE HIT VERY FAST AND VERY HARD," he added.
11:10 a.m. ET, January 8, 2020
Satellite images show damage from the strikes
CNN has obtained satellite images from Planet Labs, Inc. that appear to show damage from Iranian missile strikes at al Asad Air Base in Iraq. 
Four buildings on the base appear damaged. It also appears a missile hit one of the runways at the airbase.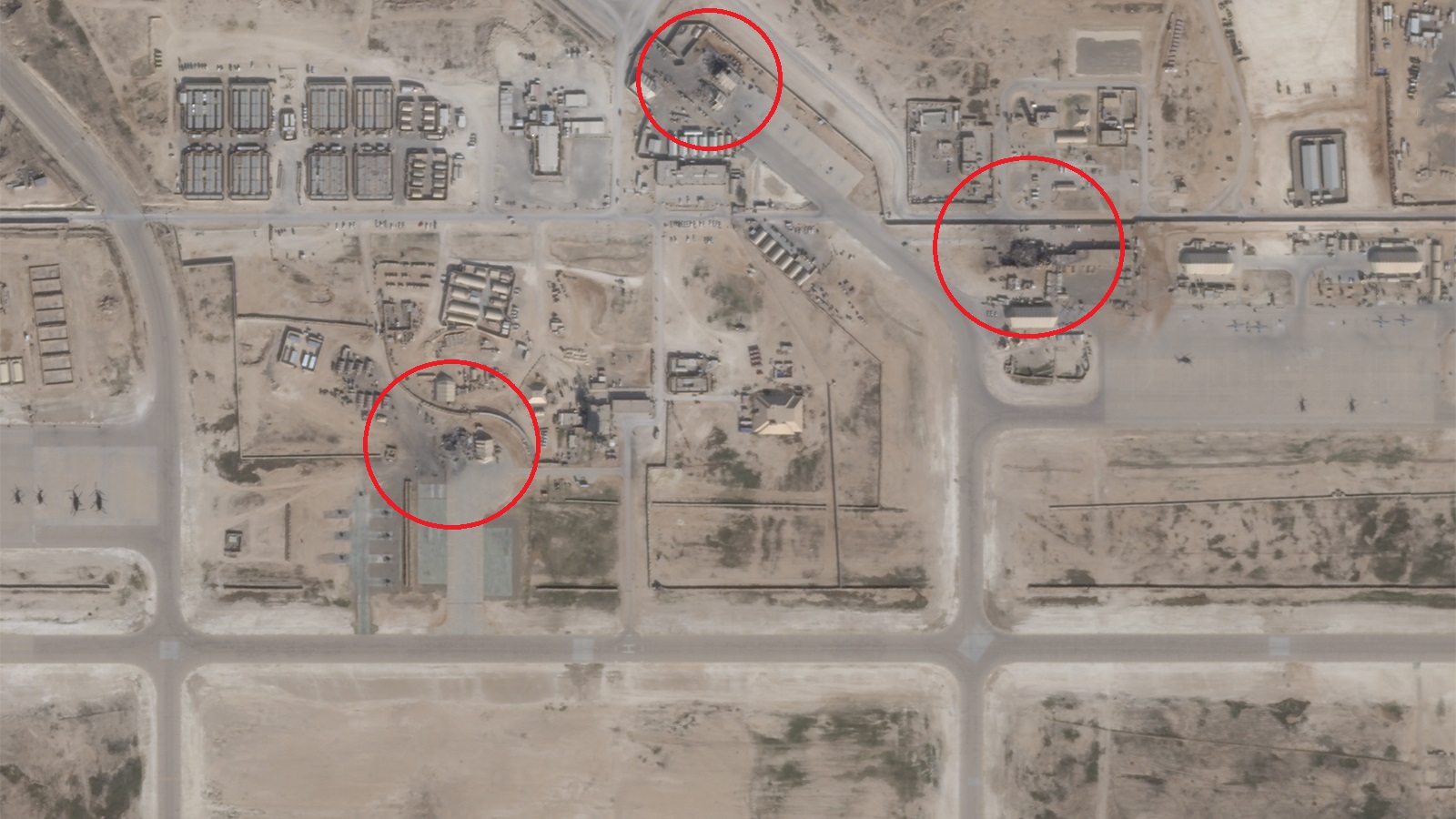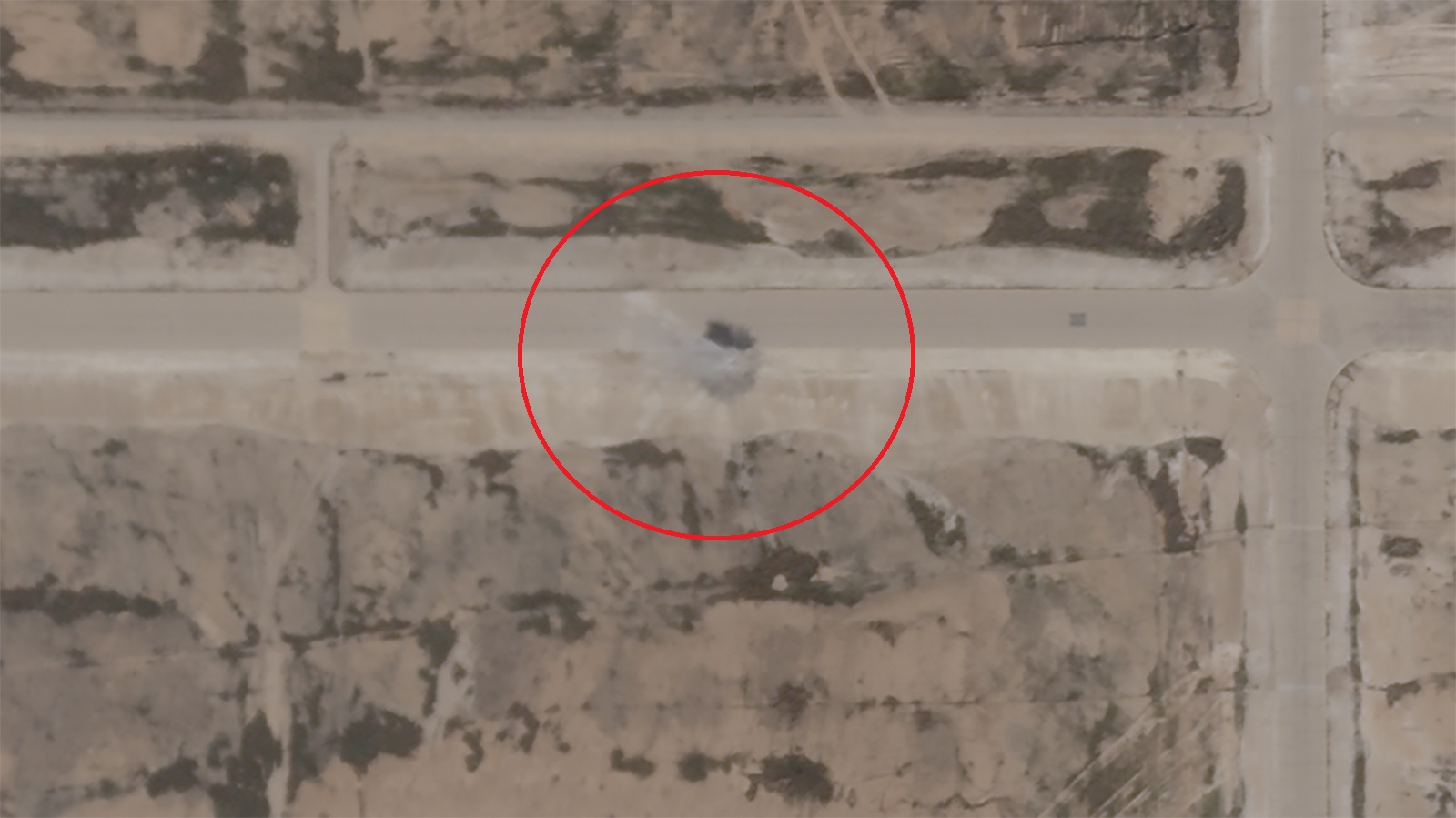 10:47 a.m. ET, January 8, 2020
Russia and Turkey call for "restraint" in US-Iran crisis
Russian President Vladimir Putin and Turkish President Recep Tayyip Erdogan issued a joint statement today, saying both countries are "deeply concerned" about the escalation of tensions in the region. 
Here's part of statement:
"We evaluate the U.S. air operation targeting ... Soleimani and his entourage in Baghdad on 3 January 2020 as an act undermining security and stability in the region ... In light of the ballistic missile attacks by Iran against coalition military bases in Iraq on 8 January 2020, we believe that exchange of attacks and use of force by any party do not contribute to finding solutions to the complex problems in the Middle East, but rather would lead to a new cycle of instability and would eventually damage everyone's interests."
The statement added that both presidents have "always been against foreign interventions and unilateral military actions" and urged parties involved to "act in restraint."
10:39 a.m. ET, January 8, 2020
House GOP leader on Trump and Iran: "He's making us safer by the actions he's taking"
House GOP leadership spoke at their weekly press conference on escalating hostilities with Iran and the strike that took out Qasem Soleimani. They praised the President for his actions and saying that House Republicans are unified behind him.
House Republican leader Kevin McCarthy would not say what he thinks the President should say when he addresses the nation on Iran this morning.
When asked if he would call on the President to retaliate, McCarthy said, "I will allow the President to speak to the nation. I'll allow him to gather all the information. I think the President has handled this correctly all the way through. I trust his judgement and I know he's making us safer by the actions he's taking."
When asked if Secretary of State Pompeo should testify publicly before Congress, McCarthy said, "I think at this moment in time the most important thing to do, let's deal with the situation at hand. I think that's more important, instead of taking Pompeo away from his job."
10:37 a.m. ET, January 8, 2020
Senate leader says he talked to Trump last night: "I'm grateful for his patience and prudence"
Senate Majority Leader Mitch McConnell said he spoke to President Trump last night after the Iran strikes, saying he emphasized the "capacity to exercise restraint."
"I'm grateful for his patience and prudence as he and his cabinet deliberate how to respond appropriately to the latest Iranian provocation," McConnell said.
He continued: "As a superpower, we have the capacity to exercise restraint and to respond at a time and place of our choosing, if need be. I believe the president wants to avoid conflict or needless loss of life, but he's rightly prepared to protect American lives and interests. And I hope Iran's leaders do not miscalculate by questioning our collective will in launching further attacks."
10:33 a.m. ET, January 8, 2020
Republican senator says Trump wants to negotiate with Iran
President Trump made a series of phone calls to lawmakers last night, including to Sen. James Inhofe, Republican from Oklahoma.
"This is going to open the door to negotiations with Iran," Inhofe told reporters.
The President was in an upbeat mood, Inhofe said, and believes the limited strikes last night open the doors to broader negotiations.
He said he expected Trump to strike this tone when he speaks at 11 a.m. ET.