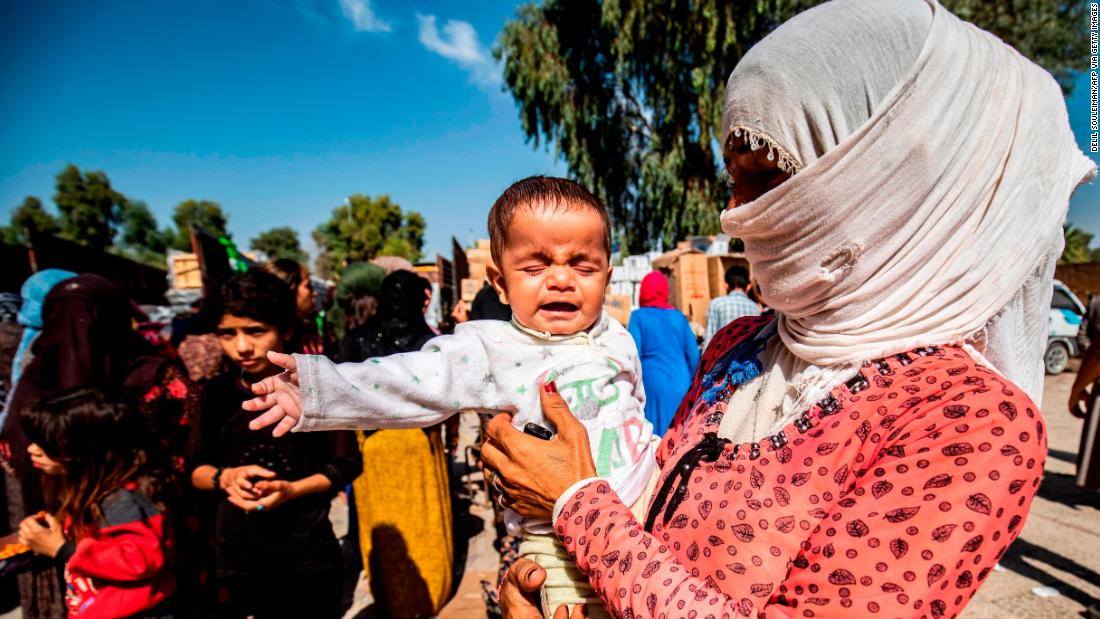 UNICEF estimated that nearly 70,000 children were displaced in a week as the situation in northern Syria escalates.
"UNICEF confirms that at least four children have been killed and nine others injured in northeast Syria. Seven children have reportedly also been killed in Turkey," the organization said in a statement.
The group said at least 170,000 children "could need humanitarian assistance as a result of ongoing violence in the area."
"As violence continues to escalate, UNICEF renews its calls on all parties to the conflict and those who have influence over them to protect children at all times. Those fighting in the northeast and elsewhere in Syria must protect civilian infrastructure and not use it for military gains," the group said in a statement.