The latest on the Saudi oil attacks
2:30 p.m. ET, September 17, 2019
Attack perpetrators "will be brought to justice," Saudi official says
The perpetrators of the weekend attack on Saudi oil production facilities "will be brought to justice," Energy Minister Prince Abdulaziz bin Salman said Tuesday.
"We don't fully know what happened," he said. "Once we know who and why and the cause, accusations will be leveled."
He said Saudi Arabia would work with the United States on the investigation.
"We will know who did this," he said.
5:36 p.m. ET, September 17, 2019
Here's how much oil Saudi Arabia is aiming to produce after the attack
Saudi Arabia's energy minister, Prince Abdulaziz bin Salman, said the Kingdom would aim to ramp up oil and gas production as fast as possible following a drone and missile attack that took out half of Saudi oil production.
"We will try to bring the capability within the kingdom to 11m barrels of oil per day by the end of September, and to 12m by the end of November," he said.
Saudi Arabia aims to bring gas production "back to the levels it was at within one month."
1:50 p.m. ET, September 17, 2019
Iran's foreign minister says the "US is in denial"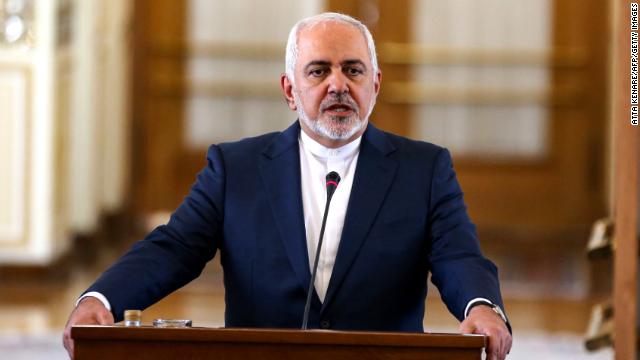 Iranian Foreign Minister Javad Zarif tweeted that the United States is "in denial" if it thinks Yemen wouldn't strike back at its aggressors.
"US is in denial if it thinks that Yemeni victims of 4.5 yrs of the worst war crimes wouldn't do all to strike back," he said on Tuesday. "Perhaps it's embarrassed that $100s of blns of its arms didn't intercept Yemeni fire. But blaming Iran won't change that."
The Iranian foreign minister went on to note the duality of the criteria applied by Washington when it comes to the war in Yemen.
"The US isn't upset when its allies mercilessly BOMB babies in Yemen for over 4 years—with its arms and its military assistance," he said. "But it is terribly upset when the victims react the only way they can—against the aggressor's OIL refineries".
"Ending the war=only solution for all," Zarif tweeted.
1:02 p.m. ET, September 17, 2019
Germany's Angela Merkel on Saudi oil attack: "We prefer diplomatic process"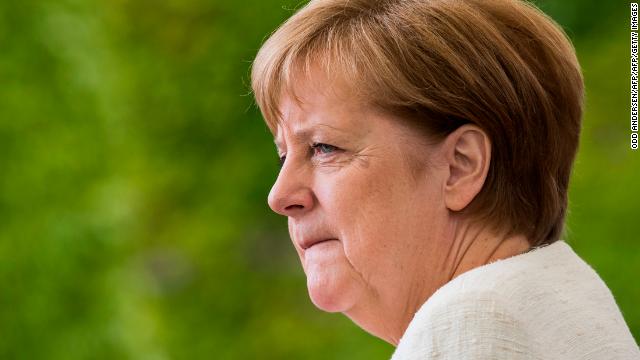 German Chancellor Angela Merkel said her government favors diplomacy rather than military intervention as a way to defuse the rising tensions in the Middle East.
She added that the Joint Comprehensive Action Plan (JCPOA), known as the Iran deal, is a "building block" that the international community needs to go back to.
"I have explained that we Europeans believe that the deal to stop Iran from acquiring military nuclear capabilities is a building block we need to get back to," Merkel said at a news conference in Berlin on Tuesday. "But there is also a long list of other burdens coming from Iran like the ballistic missiles program and its engagement in Syria. So there is a lot to discuss."
"We prefer a diplomatic process, which we are trying to push ahead. But in recent days tensions in the region rose and Germany will always be in favor of de-escalation and long-term solutions are only possible through a political process," she added.
Merkel said Berlin is awaiting the findings of the investigation into the attack before it assigns any blame.
"With regard to the exact course of events in the attacks on Saudi Arabia, which are of course condemnable, we are awaiting the findings of the parties involved [in the investigation]," she said when asked if she also blamed Iran for the incident.
"I cannot see a final picture here, but of course everything has to be seen in the context of the very tense situation in the region," Merkel added.
12:34 p.m. ET, September 17, 2019
US official: Saudi Arabia recovered circuit boards from one of the weapons used in the strike
Saudi Arabia recovered fully intact circuit boards from one of the weapons used in the attack on Saudi Arabia's oil facilities, according to a US official with direct knowledge of the latest information.
Both drones and cruise missiles were used in the attack. The official added that the Saudis and the US expect to be able to trace to Iran for the point of origin of those boards and possible flight data.  
The official told CNN that the weapon recovered was one of the missiles that missed its target completely and landed in the desert intact. That is where circuit board was retrieved.
The official pointed out the attack was sophisticated, specifically designed for plausible deniability by virtue of the route the missiles took. It also was a route that avoided the areas where the US has highest concentration of US intel assets that might have detected the flight. 
Some context: CNN reported earlier today that the missiles, according to the investigators' current assessment, flew over southern Iraq and through Kuwaiti airspace before reaching their targets. Kuwait on Monday announced it had launched an investigation into reports of sightings of drones or missiles shortly before the Saudi targets were hit. A CNN source said the missiles would have avoided traveling over the Persian Gulf, where US and Saudi radar systems are strongest. The Kingdom's air defense systems are focused on the Gulf.
12:15 p.m. ET, September 17, 2019
France has no evidence to say where the attack drones came from
France's Foreign Minister Jean-Yves Le Drian said that his country has no definitive evidence on where the drones in the Saudi oil facilities attack came from.
"At this stage, France does not have evidence which would allow us to say that these drones came from one place or another, and I do not know if anyone has such evidence," Le Drian said at a news conference in Cairo on Tuesday.
The French foreign minister welcomed the Saudi decision to involve "international experts and the United Nations" in the investigation, adding that France supports initiatives aiming at deescalating tensions in the region.
"The only thing I say forcefully is that France takes a de-escalation strategy and any act that would go against that, would be a bad act for the situation in the region and I think the Saudi initiative to establish the facts is good," he said.
11:35 a.m. ET, September 17, 2019
White House "can't say definitively" Iran is responsible
The Trump administration "can't say definitively" that Iran was behind an attack on an oil facility on Saudi Arabia, White House deputy press secretary Hogan Gidley told reporters, adding that officials are still in the process of making the case to the American people.
"The President is dealing with all of our partners and allies in the region, and we want to make sure the evidence clearly points to a culprit here. In all likelihood, as the President said, it was Iran," Gidley said. "But when we have a definitive on that we'll let you know." 
Gidley said President Trump is "being cautious" in his assessment.
"If he were banging the gong today about Iran being the culprit definitively without presenting the case to the American people, everyone would be saying he's a warmonger," he said.
In terms of retaliation, Gidley said he was not "going to take anything off the table" or "put anything on the table." Ultimately, it's a decision for the President, he said.
Some context: In recent days, President Trump has contradicted himself and several others in his administration on if he would meet with Iran without preconditions. Just last week, Treasury Steve Mnuchin and Secretary of State Mike Pompeo said the President would meet with Iranian leaders without preconditions — but Trump later announced in a tweet he would not. In an exchange with CNN, Gidley is now claiming that preconditions to talks have always been a change in Iran's behavior.
"The President has been very clear as well that we're not going to have conversations with Iran until they change the behavior," he said on the White House lawn. "They've got to change behavior if we're going to have conversations because right now, the situation is untenable."
When pressed, Gidley repeated that the President's, "preconditions were set pretty clearly, that they have to change their behavior before any conversations. The maximum pressure campaign… that is what remains to be the preconditions."
"Our position has been clear on that," he repeated.
11:17 a.m. ET, September 17, 2019
Oil prices are dropping after Monday's spike
Oil prices dropped sharply Tuesday, following Monday's surge that sent shock waves around the world.
US oil futures dropped 4.6% to $59.98 per barrel, following a Reuters report that Saudi Arabian oil production would return to normal within two to three weeks. Investors took that as a positive sign about the impact of the weekend's attacks on global oil supply.
Brent crude, the international benchmark, is down 5.8% at $64.99 a barrel. On Monday, oil prices shot up more than 14%.
10:29 a.m. ET, September 17, 2019
Lindsey Graham: US should consider striking Iran oil refineries
Sen. Lindsey Graham said the US should consider striking Iranian oil refineries in response to the Saudi attack.
Graham, who is the Senate Judiciary chairman, said there should also be a regional response to the attack.