Saudi attacks send oil prices soaring
8:39 a.m. ET, September 16, 2019
"Locked and loaded" doesn't necessarily mean a military response, White House says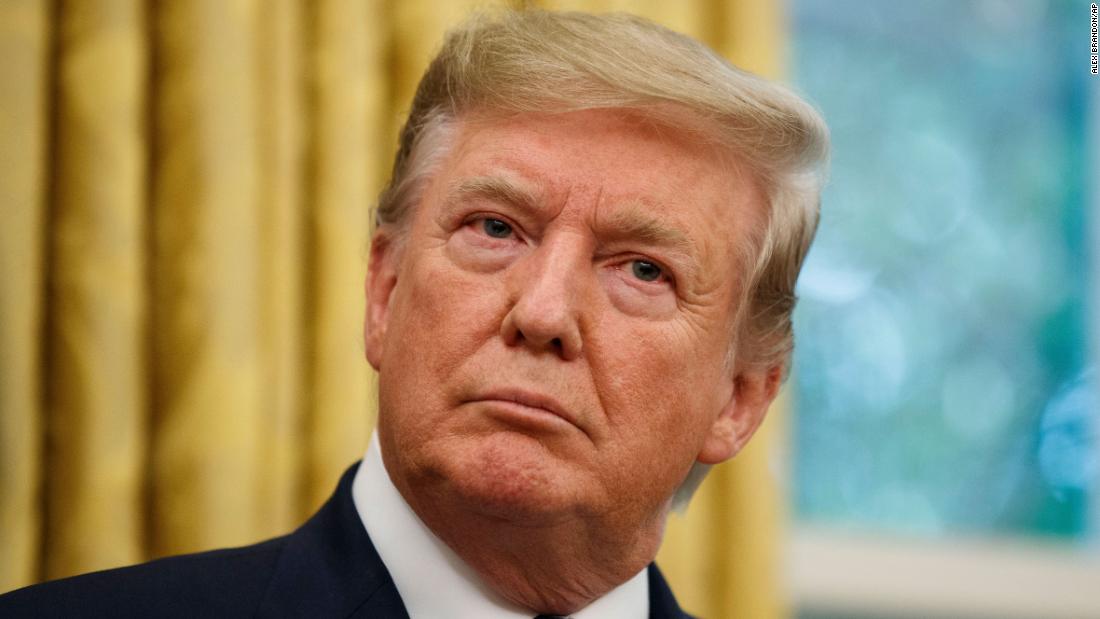 President Trump's claim the US is "locked and loaded" may not refer to military action, the vice president's chief of staff said Monday, calling the term tweeted by Trump "broad."
"I think that locked and loaded is a broad term and talks about the realities that we're all far safer and more secure domestically from energy independence," Marc Short told reporters on the White House lawn. "This is not the 1970s oil embargo. It's not 1990 when Iraq invaded Kuwait. We're now a net oil exporter which means that the American market is much better protected." 
Short said he's "quite confident" that Secretary of State Mike Pompeo will release evidence backing up his claim that Iran was behind the attack on an oil facility in Saudi Arabia. 
"There's no doubt that Iran has been a malign actor on the stage here and has been supporting the Houthi rebels in Yemen, but I think there's certainly greater evidence that he'll be sharing that directly ties these attacks to Iran," Short said.
On the prospect of a meeting between President Trump and Iran's Hassan Rouhani, Short said he's "not aware of any meetings." 
The President will be meeting with the National Security team again this morning, Short said. 
8:27 a.m. ET, September 16, 2019
Rebels warn Saudis: We can "reach wherever we want"
The Iranian-backed Houthi rebels have doubled down on their threats against Saudi Arabia, saying their strikes can "reach wherever" they want, according to Houthi-run new channel Al Masirah.
The Houthi rebels previously said they had successfully carried out a "large-scale" operation with 10 drones targeting Saudi Aramco oil facilities in Abqaiq and Khurais.
However US Secretary of State, Mike Pompeo, has disputed the Houthi claim, saying that the attack may have originated from southern Iraq.
Analysts have also expressed doubts that the attack could have been launched from Yemen.
7:59 a.m. ET, September 16, 2019
Pompeo blamed Iran for Saudi oil attacks. This is how Iran responded
A quick re-set. Attacks on major oil plants in Saudi Arabia have shaken up global oil markets and complicated the already strained relations between the kingdom and its regional arch-rival Iran.
CNN's Tamara Qiblawi has this handy explainer to get you up to speed. Including what Iran has said about US accusations it is behind the attack:
Iran has denied responsibility for the attack. The country's Foreign Minister Javad Zarif dismissed Pompeo's accusations as part of a "max deceit" campaign.
"Having failed at 'max pressure', @SecPompeo's turning to 'max deceit'," Zarif wrote in a tweet. "US & its clients are stuck in Yemen because of illusion that weapons superiority will lead to military victory."
In response to the US statements, a senior Revolutionary Guards commander told Iranian semi-offical news agencies that Iran was ready for "full-fledged" war.
"All American bases and their aircraft carriers in a distance of up to 2,000 kilometers around Iran are within the range of our missiles," the semi-official Tasnim news agency quoted Commander Amirali Hajizadeh as saying.
7:42 a.m. ET, September 16, 2019
Restoring oil production in Saudi Arabia "will take weeks, not days"
Two Saudi sources familiar with the kingdom's oil operations tell CNN that restoring oil production to its pre-weekend attack levels "will take weeks, not days."
 "This is unprecedented in scale, and impact," according to both sources.
The attacks on key oil facilities in Saudi Arabia on Saturday have disrupted about half of the kingdom's oil capacity, or 5% of the daily global oil supply.
To alleviate the shortage, President Donald Trump said he will authorize the release of oil from strategic reserves.
The fear is the longer the Saudi facilities continue to operate below capacity, the greater the risk of oil prices rising higher.
7:33 a.m. ET, September 16, 2019
Russian lawmaker says US response to Saudi attack is because of "hawk" Bolton's departure
Top Russian lawmaker, Konstantin Kosachev, says the US has made "unproven allegations" about Iranian involvement in the attacks on two Saudi oil plants at the weekend. Iran has denied responsibility for Saturday's attack.
Kosachev, who is chair of the international affairs committee in the upper house of the Russian parliament, speculates that the Trump administration wanted to maintain a hard line on Iran following the departure of national security adviser John Bolton.
"The White House wants to show first of all to Congress that with the departure of the main 'hawk,' J. Bolton, America's foreign policy did not become a 'dove,'" Kosachev wrote in a Facebook statement on Sunday.
"Especially in the Iranian direction."
On Sunday, President Donald Trump tweeted that the US has "reason to believe that we know" who is responsible for the strikes, adding that the country is "locked and loaded depending on verification."
7:19 a.m. ET, September 16, 2019
Attacks strike "at the heart of Saudi's lifeblood"
Some analysis here from CNN correspondents on the ground in Saudi Arabia and Iran:
Saturday's attacks strike "at the heart of the country's lifeblood and the basis of its economy," says CNN's International Diplomatic Editor, Nic Robertson, from Riyadh.
The 19 strikes at two facilities were the result of "very clear and careful precision and planning," he adds
Saudi Arabia is now expected to offset the impact of these attacks through their reserve oil capacity (200 million barrels) in Europe, China and Japan.
Meanwhile in Tehran, CNN's Senior International Correspondent, Nick Paton Walsh, points out that Saudi Arabia haven't yet come out to blame anyone.
And as for the Houthi rebel's claim of using drones, he adds: "They'd have to have flown across hundreds of miles of Saudi Arabia through US-supplied air defenses to hit those refineries."
Even after many months of the US and allies Saudi Arabia, and Iran, "winding each other up," we've seen "nothing on the scale of these attacks," says Paton Walsh.
"The real fear is we're in such uncharted territory, with such a perceived vacuum in the security establishment within the White House, we simply don't know what may come next," he adds.
6:47 a.m. ET, September 16, 2019
China urges restraint after Saudi oil attack
China on Monday called for restraint before a conclusive investigation into Saturday's attack on Saudi oil facilities.
"Pondering who is to blame in the absence of a conclusive investigation, I think it is in itself not very responsible," said Chinese Foreign Ministry spokesperson, Hua Chunying.
"China's position is that we oppose any moves that expand or intensify conflict."
China called on "relevant parties to avoid taking actions that bring about an escalation in regional tensions," Hua added.
6:38 a.m. ET, September 16, 2019
What's on the agenda today?
We're expecting to hear from Saudi Arabia this morning and later from Iranian President Hassan Rouhani:
9:00 a.m. ET: Saudi coalition will hold its first press conference since Saturday's attacks.
10:00 a.m. ET: Iranian President Hassan Rouhani will hold a joint press conference with Russian President Vladimir Putin and Turkish President Recep Tayyip Erdogan in Ankara, as part of Syria peace talks.
6:24 a.m. ET, September 16, 2019
Here's where the attacks happened
The attacks in Saudi Arabia targeted two major oil facilities run by state-owned company, Aramco.
One of the sites, Abqaiq, is the company's largest oil-processing plant and the largest crude oil stabilization plant in the world. The nearby Khurais oilfield was also hit.