Saudi crown prince speaks after Khashoggi death
2:55 p.m. ET, October 24, 2018
Inside the room for Saudi crown prince's panel
The opulent conference center filled up more than an hour before the Saudi Crown Prince Mohammed bin Salman was due to arrive. By the time he entered the room there were no seats left and many opted to stand so they could hear him speak.
The crown prince received loud applause from the crowd when he mentioned Qatar, which the kingdom cut ties with last year.
Bin Salman ended his remarks with a joke about Lebanon's Prime Minister Saad Hariri: "(He) is here for two days and hopes there are no rumors of him being kidnapped."
The joke was a reference to Hariri reportedly being held against his will by the crown prince in Riyadh last year. The line played well in the hall with delegates who laughed and cheered.
CNN's live coverage of this event has now ended. Head here for the full story.
11:31 a.m. ET, October 24, 2018
Turkish President, Saudi Crown Prince talk by phone about Khashoggi killing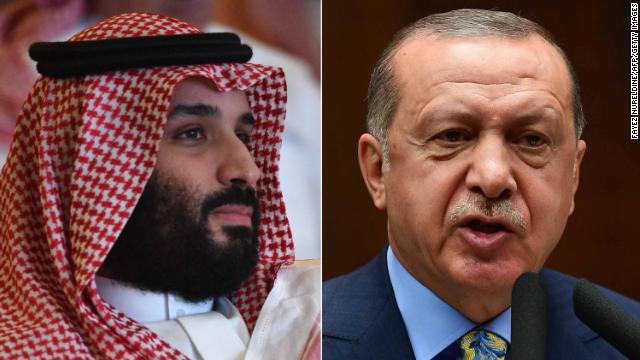 Turkish President Recep Tayyip Erdogan and Saudi Crown Prince Mohammed bin Salman discussed the killing of journalist and Washington Post columnist Jamal Khashoggi during a phone call on Wednesday, according to Turkey's state news agency Anadolu and the Saudi Press Agency (SPA). 
The Saudi Crown Prince requested the call to discuss a joint effort to shed light on all aspects of the Khashoggi killing, Anadolu reported, citing presidential sources.
SPA reported that a phone call between the two had taken place.
11:29 a.m. ET, October 24, 2018
Hariri on stage alongside Crown Prince
Lebanese Prime Minister Saad Hariri has joined Saudi Crown Prince Mohammed bin Salman on stage at the investors conference in Riyadh.
Almost a year ago, Hariri announced he was resigning in a televised address from Riyadh. During his 17-day stay in the kingdom, Lebanon's President Michel Aoun accused Saudi Arabia of orchestrating the resignation and holding the Prime Minister "hostage," a view that was widely held in Lebanon. Riyadh has denied the claim.
After returning to Lebanon, Hariri withdrew his resignation, but questions remained about his relationship with Saudi Arabia.
10:53 a.m. ET, October 24, 2018
Saudi Crown Prince on stage at forum
Saudi Crown Prince Mohammad bin Salman is now on stage at an investor conference in Riyadh that was supposed to bring together many of the biggest names in global business.
Global companies have distanced themselves from the crown prince in the past three weeks after members of his inner circle were blamed for the killing of Washington Post journalist Jamal Khashoggi.
The crown prince is participating in a panel discussion on how "visionary leadership" will "transform the Arab world into a global economic powerhouse."
11:15 a.m. ET, October 24, 2018
Saudi Crown Prince calls Khashoggi's killing "heinous" act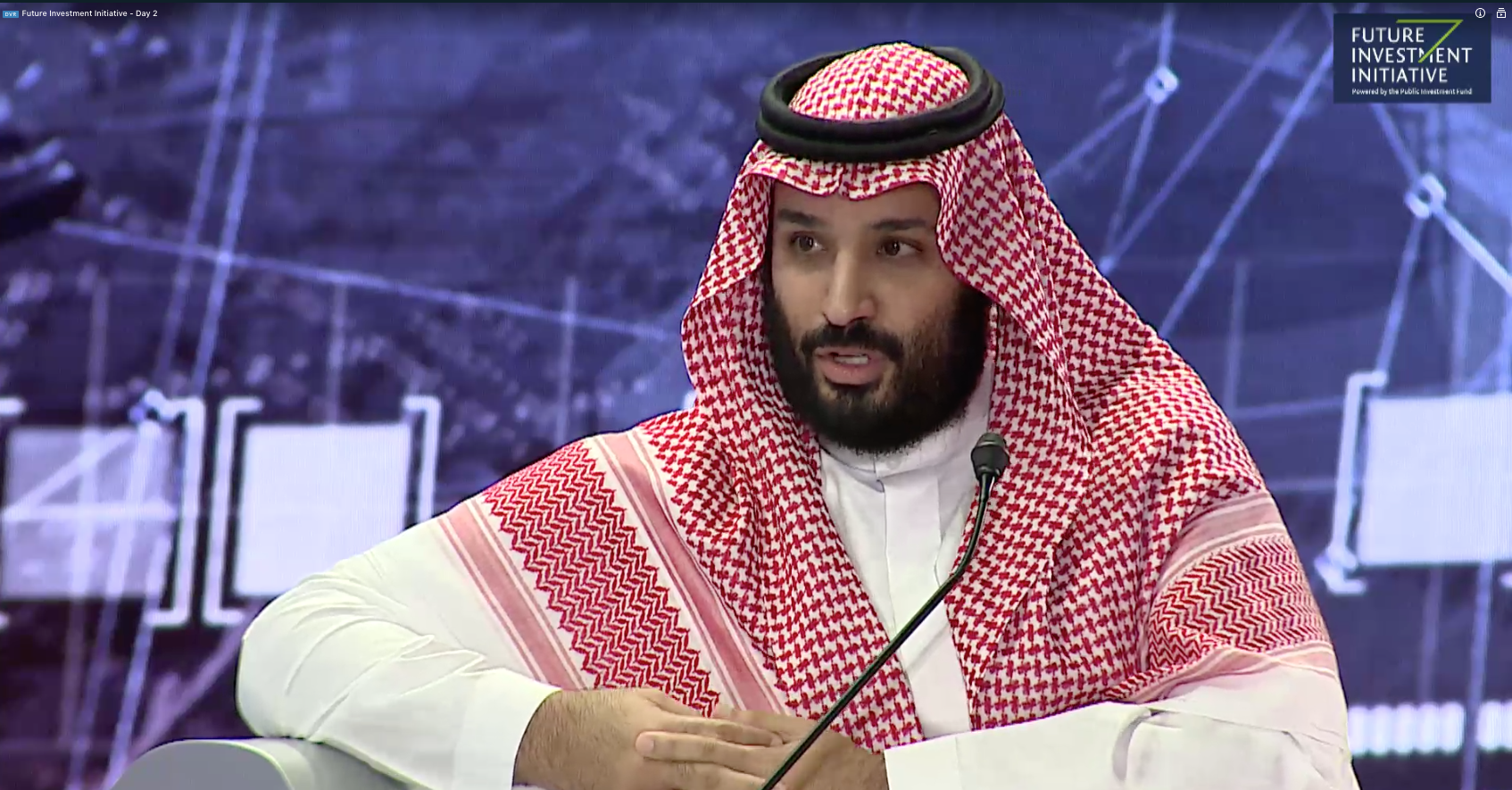 Saudi Crown Prince Mohammed Bin Salman has described the killing of journalist Jamal Khashoggi as "heinous" and saying he would "bring to justice" those who are responsible.
Speaking at the country's Future Investment Initiative summit conference in Riyadh on Wednesday, the crown prince said "the crime was painful to all Saudis and painful to every human in the world."
"Saudi Arabia will go and implement all necessary rules and investigate deeply in order to achieve results. And to bring to justice those who were responsible for this heinous crime and they will be put before the courts. There's no doubt," he said.
"We know that many are trying to use this painful thing to drive a wedge between Saudi Arabia and Turkey ... Justice will be seen in the end."
His panel appearance marks the first time the crown prince has addressed the death publicly. Members of bin Salman's inner circle have been blamed for the killing. Several US officials have told CNN that any such operation could not have happened without bin Salman's direct knowledge.
10:33 a.m. ET, October 24, 2018
A Saudi diplomatic car "explored forest near Istanbul day before Khashoggi killing"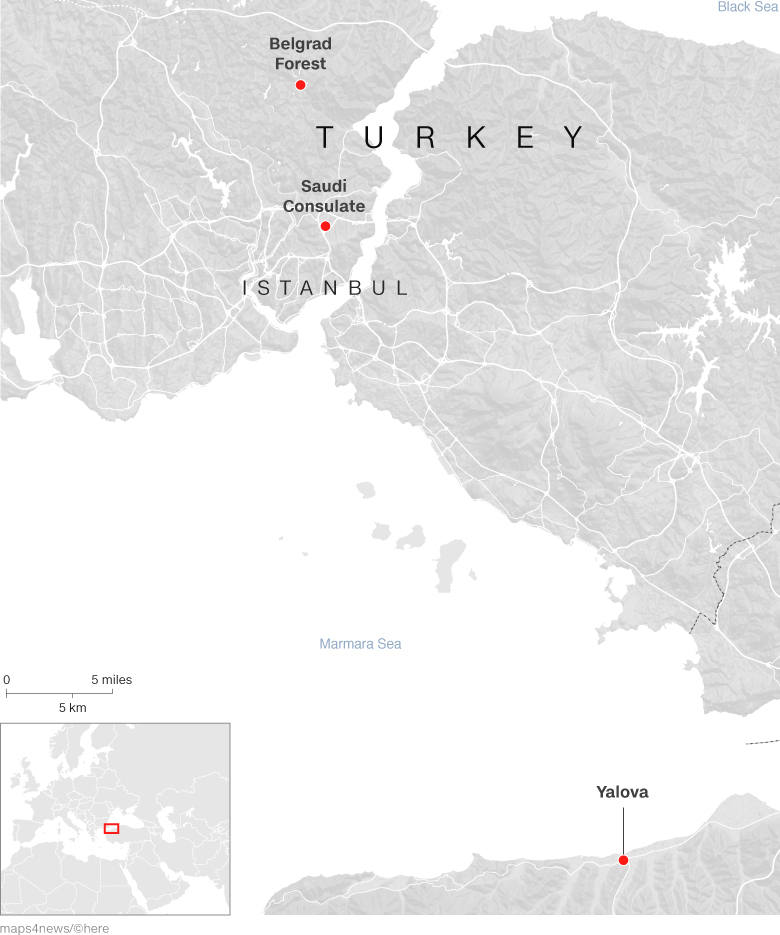 A vehicle with a Saudi diplomatic license plate was exploring Belgrad forest near Istanbul the day before journalist Jamal Khashoggi's murder, Turkey's state news agency Anadolu reports. 
Anadolu also published the car's photo at the entrance of the Belgrad forest with a date stamped October 1st which is a day before Jamal Khashoggi went into the Saudi consulate to receive his marriage papers. 
During his speech in Ankara on Tuesday, Turkish President Recep Tayyip Erdogan said that three men from the Saudi team went on an exploration trip to Belgrad forest which is an 18-kilometers (11 mile) drive from the Saudi consulate in Istanbul.
9:41 a.m. ET, October 24, 2018
Khashoggi's son had a (seemingly uncomfortable) handshake with Saudi royals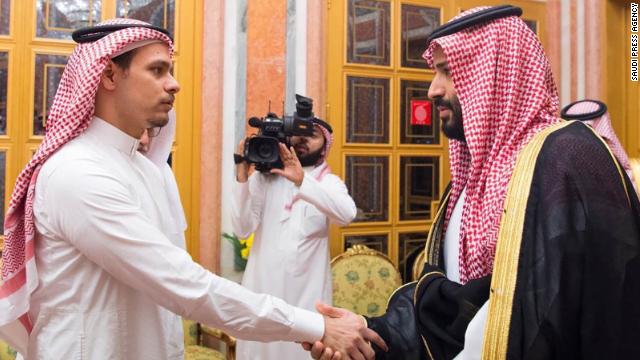 Crown Prince Mohammed bin Salman and his father, King Salman, were pictured shaking hands with Jamal Khashoggi's eldest son on Tuesday.
Salah bin Jamal Khashoggi and another of the journalist's relatives, Sahl bin Ahmad Khashoggi, met the royals at Al Yamama Palace in Riyadh on Tuesday.
But remember: The photo-op would have been tightly orchestrated (as with everything involving the Saudi royal court), and Khashoggi's son looked uncomfortable during the meeting.
CNN has previously reported that Salah Khashoggi has been prevented from leaving Saudi Arabia.