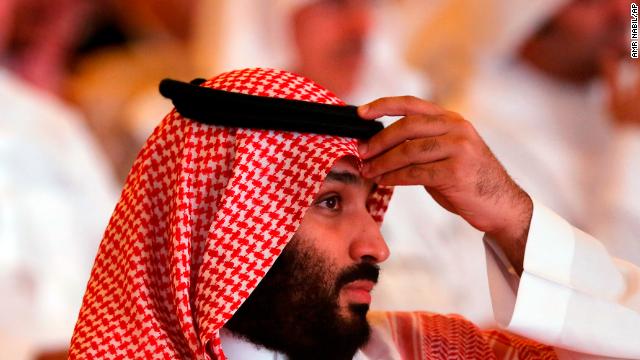 Saudi Crown Prince Mohammed bin Salman will speak at Riyadh's showcase investment conference on Wednesday, a senior organizer told CNN, hours after Saudi officials offered a new accounting of the events surrounding Jamal Khashoggi's death.
Why this is notable: A panel event, due to start around 5 p.m. local time — that's 10 a.m. ET — will mark bin Salman's first public speech since Saudi Arabia admitted Khashoggi was killed at its consulate in Istanbul.
Members of bin Salman's inner circle have been blamed for the Washington Post columnist's death. Saudi Arabia said Khashoggi was killed during an interrogation gone wrong and vowed to bring rogue operatives to justice. But several US officials told CNN that any such operation could not have happened without bin Salman's direct knowledge.