Tensions soar after Iran seizes tanker
4:27 p.m. ET, July 19, 2019
Armed aircraft protecting US cargo ship in the Strait of Hormuz
The US is taking measures to protect a ship near where two British tankers were seized by Iran.
According to a US defense official with direct knowledge, at this hour, the US military is monitoring the transit of US commercial cargo ship through the Strait of Hormuz using armed aircraft overhead. The US will not say the location or other details, but the transit typically takes six to eight hours.
The seizure of two ships was clearly a preplanned and coordinated Iranian operation, the US military believes. Both tankers were boarded by IRGC and taken into Iranian waters, about a half hour apart.
3:44 p.m. ET, July 19, 2019
Trump says he will talk to the UK about seized tankers
President Trump hailed a "close alliance" with the United Kingdom as he answered a question about seized British tankers in the Strait of Hormuz.
"We have a very close alliance with the United Kingdom. We always have," Trump told reporters at the White House.
Later, Trump claimed the episode proved his warnings about Iran correct.
"This only goes to show what I'm saying about Iran. Trouble. Nothing but trouble," he said. "It goes to show you I was right about Iran."
He noted the "US has very few tankers going in because we're using a lot of our own energy," but said the American presence in the region was still robust.
"We have a lot of ships there that are warships," he said.
"We'll talk to the UK," he said, suggesting there was a lack of clarity about the current situation: "We heard about it. We heard it was one. We heard it was two."
Trump noted there would soon be a new British prime minister. "That's a good thing for the UK," Trump said.
3:12 p.m. ET, July 19, 2019
Iran has seized a second tanker, US official says
Iran has also seized a second tanker, the Liberian-flagged MV Mesdar, according to a US official. Two more US officials tell CNN that, according to maritime intelligence reports, the indication is the Mesdar has been seized. 
Iran's Islamic Revolutionary Guard Corps announced earlier that its navy has captured a British-flagged tanker 'Stena Impero' in the Strait of Hormuz.
The order of seizure of the two ships isn't clear at this time.  
3:06 p.m. ET, July 19, 2019
UK Chamber of Shipping: "We condemn unreservedly" the ship's capture
The UK Chamber of Shipping said it "condemn unreservedly" the capture of a British tanker. 
Here's the statement from CEO Bob Sanguinetti: 
We condemn unreservedly the capture of Stena Impero as she transited the Strait of Hormuz earlier today. The action by those involved is in violation of international regulations which protect ships and their crews as they go about their legitimate business in international waters.
Our priority is for the safety and welfare of the crew. We call on the UK Government to do whatever is necessary to ensure their safe and swift return.
This incident represents an escalation. Whilst we call for measured response, it is also clear that further protection for merchant vessels must be forthcoming to ensure enhanced security to guarantee free flow of trade in the region.
Iran's Islamic Revolutionary Guard Corps said its navy has captured the British-flagged oil tanker in the Strait of Hormuz. Two US officials also said a British tanker has been seized.
2:52 p.m. ET, July 19, 2019
The White House is "aware of reports that Iranian forces seized a British oil tanker"
The White House is aware of reports a British oil tanker was seized in the Gulf, a spokesman said Friday.
"We are aware of reports that Iranian forces seized a British oil tanker," national security counsel spokesman Garrett Marquis said in a statement.
"This is the second time in just over a week the UK has been the target of escalatory violence by the Iranian regime," Marquis went on. "The U.S. will continue to work with our allies and partners to defend our security and interests against Iran's malign behavior."
2:48 p.m. ET, July 19, 2019
US-Iran tensions have been escalating this summer. Here's a recap of some of the events.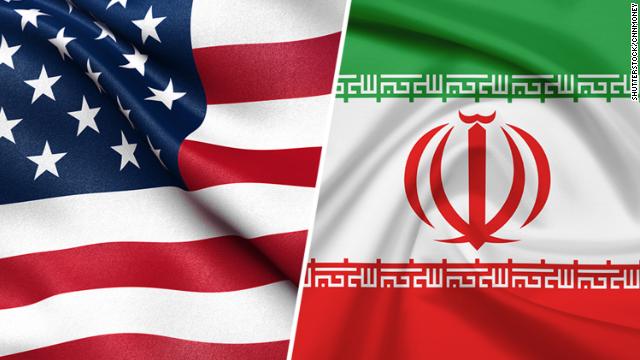 Tensions between the US and Iran have in recent weeks following several incidents involving tankers and drones.
Here's a look at some of the key events:
Wednesday, June 10: Armed Iranian boats unsuccessfully tried to seize a British oil tanker in the Persian Gulf, according to two US officials with direct knowledge of the incident. The British Heritage tanker was sailing out of the Persian Gulf and was crossing into the Strait of Hormuz area when it was approached by boats from the Iranian Islamic Revolutionary Guard Corps. The Iranians ordered the tanker to change course and stop in nearby Iranian territorial waters, according to the officials.
Thursday, June 13: The United States blamed Iran for the attack on two tankers in the Gulf of Oman. The Pentagon released a detailed set of photos that it said showed Iranian boats removing a mine from one of two vessels that were attacked.
Monday, June 17:  The Trump administration said it will deploy 1,000 additional troops and more military resources to the Middle East. The forces are being sent in response to what Washington called "hostile behavior by Iranian forces that threaten United States personnel and interests across the region."
Thursday, June 20: Iran's Revolutionary Guard said it had shot down an "intruding American spy drone" after it entered into the country's territory Thursday. A US official confirmed to CNN a drone had been shot down, but said the incident occurred in international airspace over the Strait of Hormuz, one of the world's most vital shipping routes.
Monday, June 24: Trump announced new sanctions against Iran in part to retaliate after the downing of a US drone.
Thursday, July 18: President Trump said that the USS Boxer downed an Iranian drone that came within 1,000 yards of the Navy ship and ignored "multiple calls to stand down." Trump said the drone was "threatening the safety of the ship and the ship's crew" in the Strait of Hormuz and was "immediately destroyed." The drone was destroyed using electronic jamming, according to a US defense official.
Friday, July 19: Iran says it has seized a British tanker.
2:52 p.m. ET, July 19, 2019
Ship's management team: "We are presently unable to contact the vessel"
The owner and ship manager for the Stena Impero — the tanker two US defense officials said Iran has seized — released a statement Friday.
They said 23 seafarers are on board the ship, and added that there have been no reported injuries.
Here's the full statement:
Stena Bulk and Northern Marine Management can confirm that at approximately 1600 BST on 19th July UK registered vessel Stena Impero (built 2018, 49,683 DWT) was approached by unidentified small crafts and a helicopter during transit of the Strait of Hormuz while the vessel was in international waters. We are presently unable to contact the vessel which is now heading north towards Iran.
There are 23 seafarers aboard. There have been no reported injuries and their safety is of primary concern to both owners and managers. The priority of both vessel owner Stena Bulk and ship manager Northern Marine Management is the safety and welfare of the crew.
Northern Marine Management has not been able to establish contact directly with the vessel since it was notified of the incident at approximately 1600 Today, 19th July 2019. 
We are in close contact with UK government authorities.