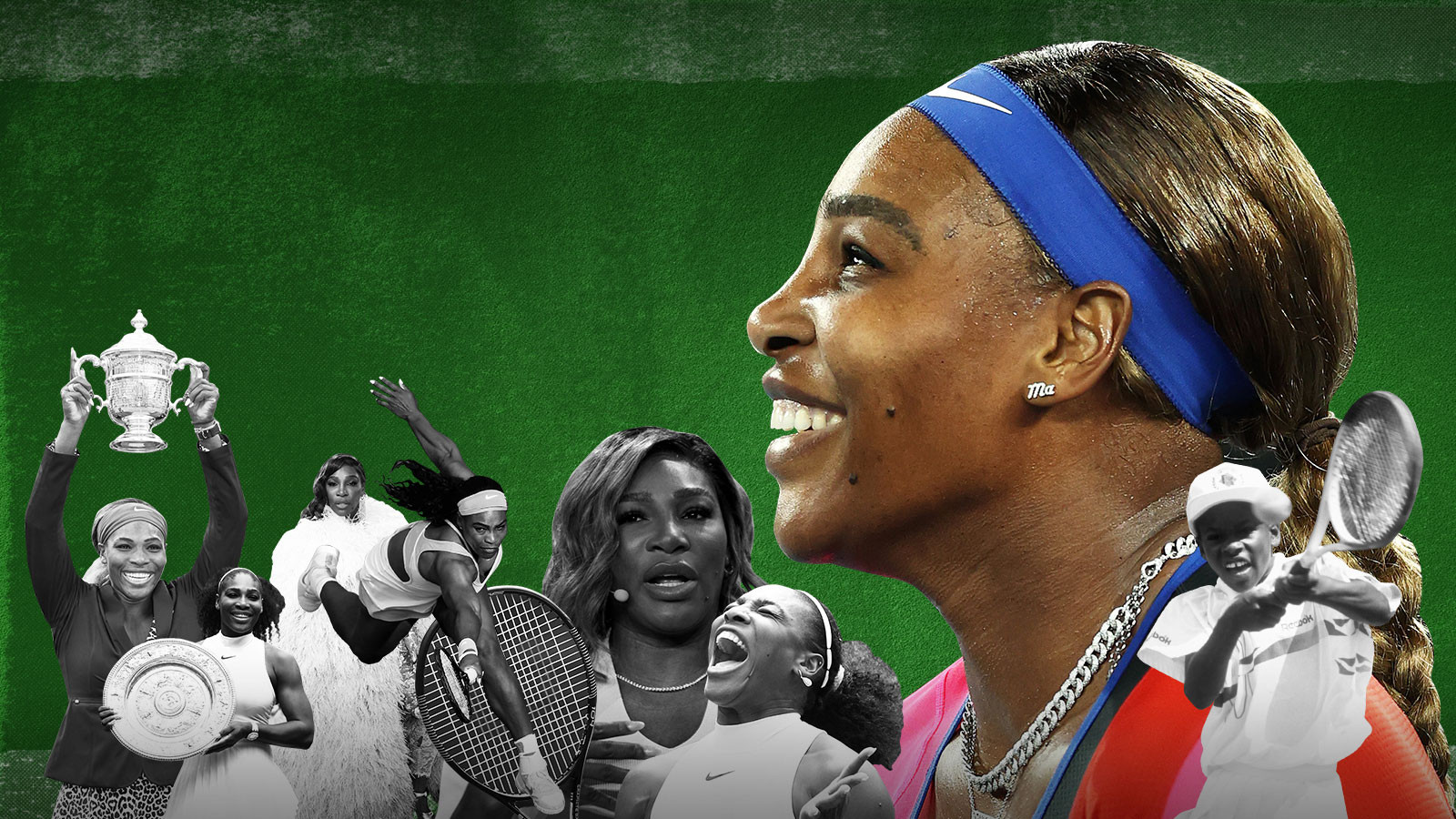 Serena Williams
The numbers that made her a global superstar
Serena Williams will be remembered as one of the greatest tennis players of all time — but that's just one piece of her extraordinary legacy.
Her decades-long influence in the public spotlight stretches into fashion, business and the fight for social justice.
As she looks to leave her racket behind, CNN examines the numbers that make up Williams' remarkable life and career.
14

Age of her professional debut

Ken Levine/Getty Images

Age of her professional debut

Serena Williams played her first match on the Women's Tennis Association Tour at the 1995 Challenge Bell in Quebec City, Canada. The youngster crashed out of the first round after playing less than one hour when she lost to the then world No. 149 Annie Miller.

23

Grand slam singles titles

Julie Jacobson/AP

Grand slam singles titles

After winning her first grand slam title at the US Open in 1999, Williams would go on to win 22 more – seven at Wimbledon, three at the French Open, seven at the Australian Open and five more at the US Open. She sits just one short of Margaret Court's all-time record of 24. Serena has also won 14 doubles titles, all with her sister, Venus, and two mixed doubles titles.

31

Times Serena has played Venus

Kamran Jebreili/AP

Times Serena has played Venus

The two sisters grew up playing together on public courts in Compton, Los Angeles, and the pair have continued their rivalry on the biggest stage – they met nine times in grand slam finals. Despite being younger than her sister, Serena Williams boasts the better record, having won 19 of the matches they played against each other.

Clive Brunskill/Getty Images

Career prize money

No female tennis player has earned anywhere near as much as Serena Williams during her career – she's totaled more than double Venus Williams, who is the second highest female earner. Her most dominant year came in 2013, when she won $12.4M in a single season, smashing the previous record of $7.9M.

$340M

Estimated off-court earnings

Scott Barbour/Getty Images

Estimated off-court earnings

Williams' off-court revenue has dwarfed her record-breaking prize money haul. Bolstered by major sponsorship deals from sports brands such as Nike, Williams is one of the most marketable athletes on the planet. This year, she edged out both Rafael Nadal and Novak Djokovic in terms of off-court revenue and was named the 90th richest self-made women in America by Forbes.

66

Startups Serena Ventures has invested in

Marco Bello/Getty Images

Startups Serena Ventures has invested in

After leaving tennis behind, Williams said she will turn her focus to venture capital funding, managing a portfolio that already includes 16 unicorns – companies valued at more than $1B – and that champions traditionally underrepresented entrepreneurs. 78% of the startups in which Serena Ventures has invested were started by women and people of color.

6

Oscar nominations for 'King Richard'

Jae C. Hong/AP

Oscar nominations for 'King Richard'

Will Smith won an Oscar for his portrayal of the Williams sisters' father, Richard, who decided that his daughters would be tennis champions after watching Virginia Ruzici win $40,000 on TV. He introduced Venus and Serena to tennis, coached them throughout their careers and proved instrumental in their success. "People have gotten the story wrong, or the media have portrayed my dad in an untruthful light. We want to get this story right," she said.

14

Years of boycotting Indian Wells

700

Diamonds she wore at the 2021 Met Gala

Theo Wargo/Getty Images

Diamonds she wore at the 2021 Met Gala

In one of her many iconic fashion moments, Williams attended the 2021 Met Gala wearing a custom Gucci silver lace bodysuit and a multicolored feather cape, accessorized with 700 diamonds that totaled over 165 carats. She had hosted the event two years earlier, wearing bright yellow Nike sneakers for the occasion, and has set new trends on the court, too.

Luis Alberto Rodriguez/Vogue

Solo Vogue covers

In a self-penned Vogue article, Williams announced her intention to "evolve away from tennis" and focus on "other things that are important" to her, including growing her family. It was the third time that Williams had commanded a solo Vogue cover, more than any other athlete. Her five-year-old daughter, Olympia, was also featured on the back of the cover, where she's seen holding the train of Williams' dress.