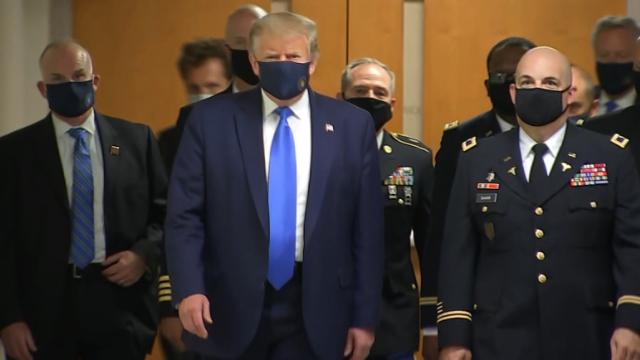 A football team makes a switch. The President wears a mask. The nation mourns an icon. What do you remember from the week that was?
July 24, 2020
Joe Bagliere, Allen Kim and AJ Willingham
The mayor of which US city was tear gassed after attempting to speak to a crowd protesting for racial justice and against the presence of federal forces in the city?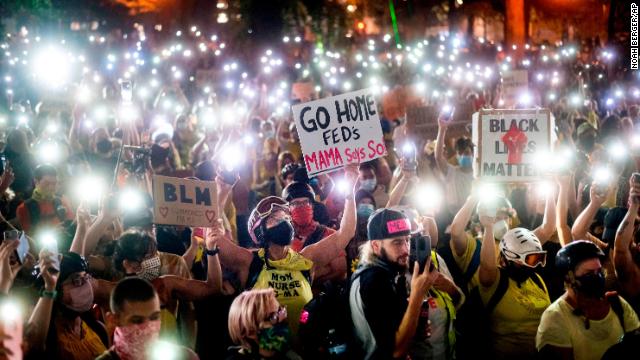 Mayor Ted Wheeler of Portland, Oregon was tear gassed in the downtown section of the city. It's unclear who launched the tear gas, but the incident comes after days of clashes between protestors and federal forces. In working to curb the violence, Wheeler said, "We did not ask the feds to be here. We do not want them here…and we're demanding that they leave."
A 93-year-old man, known as Bruno D, was charged with 5,230 counts of accessory to murder during his time as a Nazi SS guard at the Stutthof concentration camp during the Holocaust. In what country was the concentration camp located?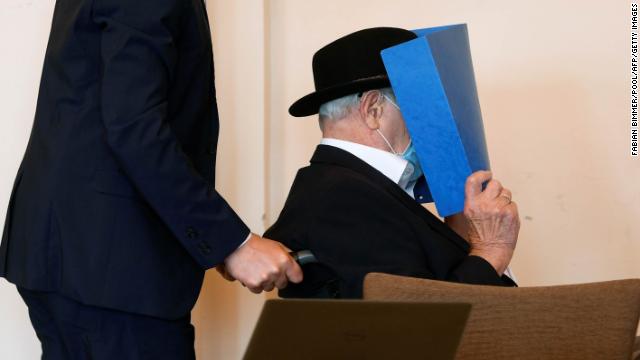 The Stutthof concentration camp, near the city of Gdansk, Poland, is a site where it's estimated that over 65,000 people were murdered during WWII. This is a landmark decision out of Hamburg, Germany in that it's likely one of the last Nazi trials in history and considered "symbolic justice" by many.
What is NEOWISE?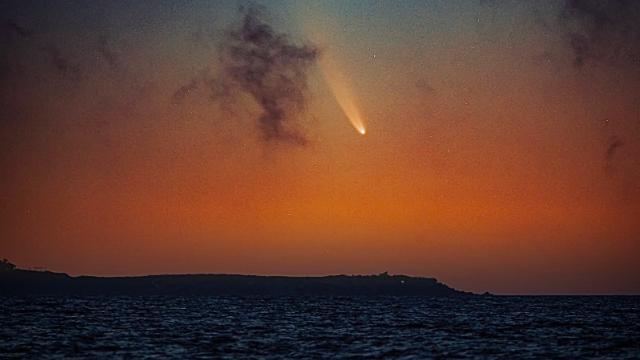 NEOWISE is a comet, discovered in late March, named after NASA's Near-Earth Object Wide-field Infrared Survey Explorer mission, the same program that discovered it. The comet will be visible to the naked eye in the Northern Hemisphere through the month of July and won't make a pass by Earth for another 6,800 years.
Which Black American Civil Rights icon died recently after a battle with cancer?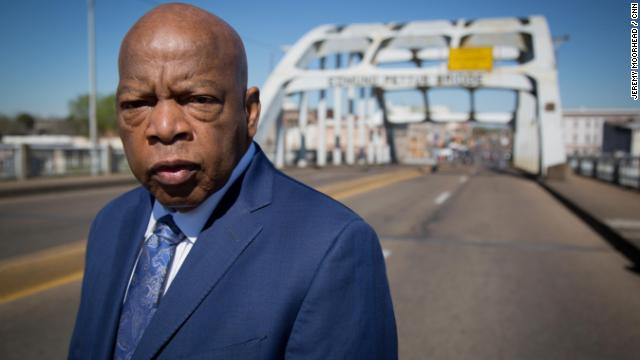 Congressman John Lewis of Georgia died after a long battle with cancer at the age of 80. Rev. Cordy Tindell "C.T." Vivian, a fellow civil rights activist, died at the age of 95 on the same day of natural causes. Both were revered for their "good trouble" approach to activism, confronting injustices without violence as an impetus for social change.
US President Donald Trump tweeted a photo of himself wearing a mask and said wearing one displayed what character trait?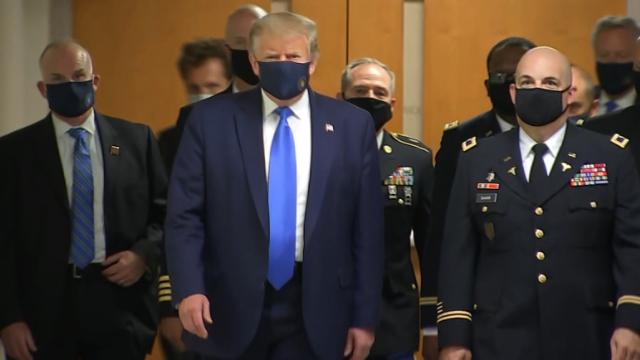 Trump tweeted a photo of himself wearing a mask saying that "many people say that it is Patriotic to wear a face mask when you can't socially distance," adding, "there is nobody more Patriotic than me, your favorite President!". This comes after nearly three months of the CDC recommending face masks in public to effectively combat the spread of the coronavirus.
A $1.95 billion deal was reached between the US government and which pharmaceutical company to produce millions of Covid-19 vaccine doses?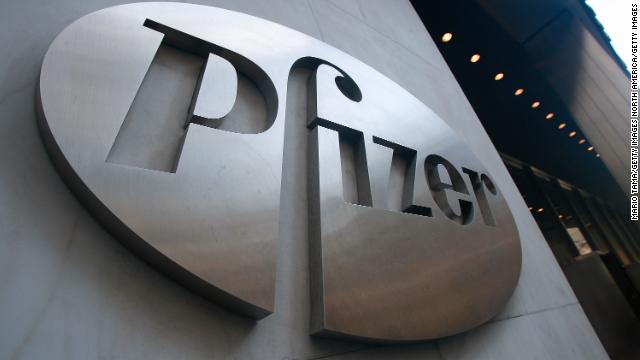 The US department of Health and Human Services and Department of Defense announced that the deal was reached with Pfizer to produce 100 million doses of Covid-19 vaccine, with the US government being allowed to acquire an additional 500 million doses. Ultimately, the vaccine will need emergency use authorization from the US Food and Drug Administration to be distributed.
US investors are reportedly considering buying which Chinese video sharing app in order to alleviate US government security concerns and ensure its foothold in America?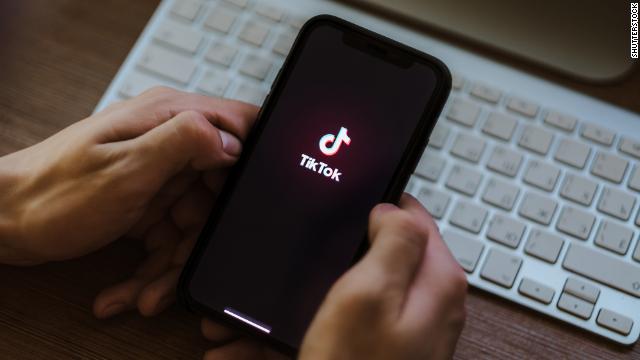 US investors are reportedly eyeing a majority share in TikTok, a subsidiary of Chinese parent company ByteDance. TikTok has faced fierce criticism from the US government as tensions rise between China and the US over trade, national security, tech and human rights.
The Washington NFL franchise, formerly known as the Washington Redskins, has officially been given what temporary name?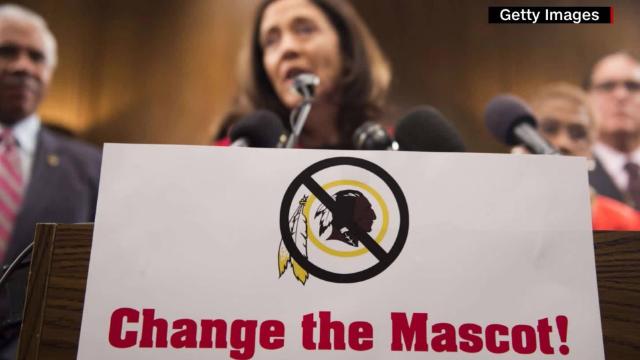 The Washington NFL franchise will be the Washington Football Team "pending adoption of a new team name." The team decided to drop "Washington Redskins" after public pressure over the name's racist overtones.
Which teen activist has committed to donate $114,000 to fight coronavirus in the Brazilian Amazon?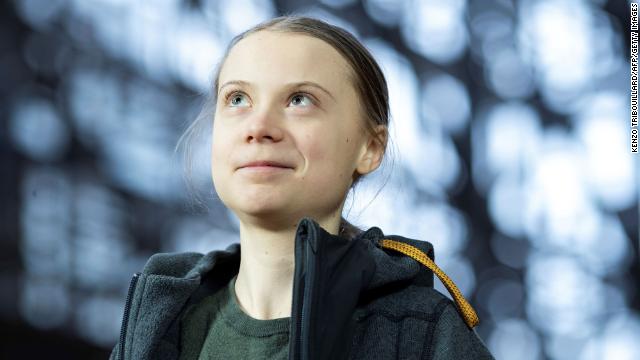 Greta Thunberg of Sweden, 17, received the very first Gulbenkian Prize for Humanity, an award by Portugal's Calouste Gulbenkian Foundation. Thunberg announced that she's donating $114,000 of the $1.4 million prize to SOS Amazônia, an environmental organization working to defend the rainforests and fight the coronavirus pandemic in indigenous territories of the Amazon.
As of Friday, Hurricane Douglas was brewing near which US state?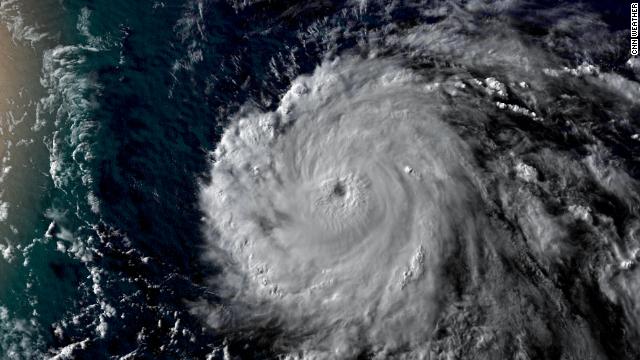 Hurricane Douglas was heading towards Hawaii but will likely weaken before reaching the islands on Sunday. Given the Hawiian Islands' small area in the Pacific Ocean, the probability for hurricanes to make direct landfall is statistically low.