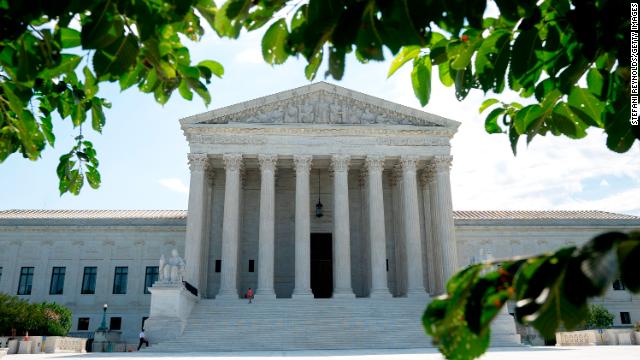 The EU issues a travel ban, an abortion law is struck down, and a sports team revisits its controversial name. What do you remember from the week that was?
July 4, 2020
By Harmeet Kaur, Joe Bagliere and Allen Kim
As efforts to curb hate speech online intensify, which online platform has suspended an account belonging to the Trump campaign?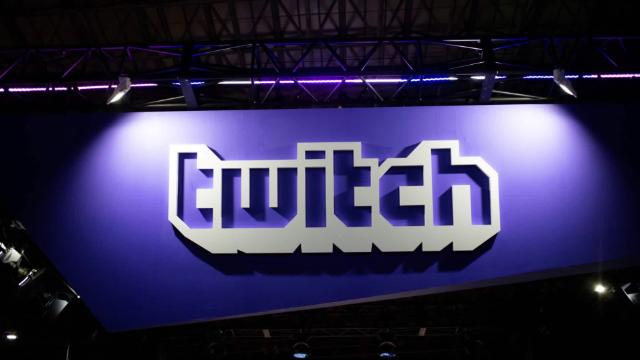 Twitch, an Amazon-owned streaming platform popular with online gamers, said content posted by President Donald Trump's campaign channel violated its policies on hate. Among the content that Twitch said violated its policies was a recently rebroadcast video of a 2016 campaign rally in which he called Mexicans rapists and criminals.
The Supreme Court struck down a Louisiana law that critics say would have closed nearly every abortion clinic in the state. A similar law was struck down in 2016 in which US state?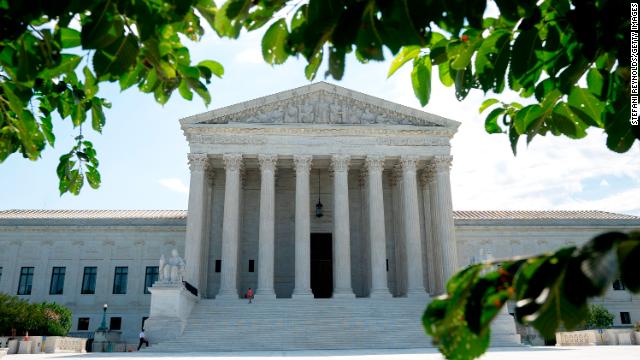 The law barred doctors from performing the procedure unless they had admitting privileges at a nearby hospital. In a 5-4 ruling blocking it, conservative Chief Justice John Roberts cited the precedent set by the Supreme Court striking down a similar law in Texas.
According to reports, American intelligence concluded that Russian actors were offering bounties to militants in which country if they killed US and UK troops there?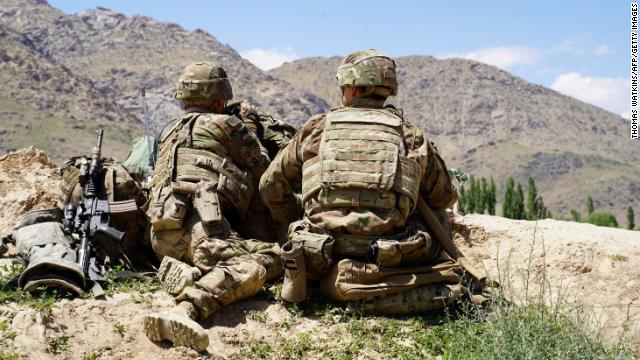 A report from The New York Times, later confirmed by CNN, suggests that Russia offered rewards to Taliban militants in Afghanistan for the deaths of US and UK servicemembers.
The European Union is banning tourists from certain countries due to coronavirus concerns. Travelers from which of the following countries will not be allowed entry?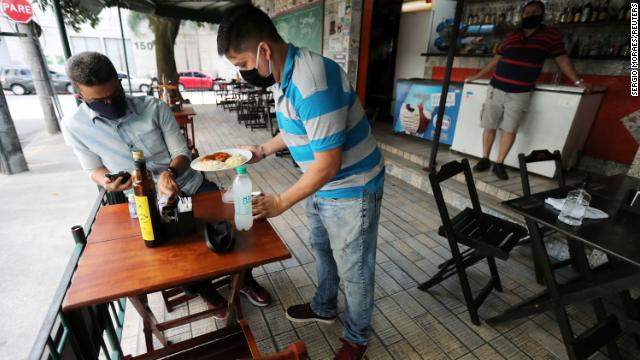 Starting July 1, European nations are opening their borders to travelers from 15 countries outside of the bloc. Brazil, along with Russia, India and the United States, is not on the list. The four countries have the highest number of cases in the world.
The US Customs and Border Protection (CBP) at the Port of New York/Newark seized a shipment of beauty products worth more than $800,000. They were suspected to be made from what item?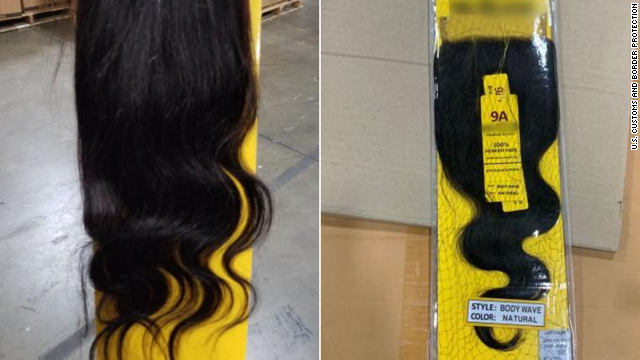 CBP officials said the 13-ton shipment originated in Xinjiang, China, indicating possible human rights abuses of those forcibly imprisoned. Xinjiang is home to roughly 11 million Uyghurs, a predominantly Muslim ethnic minority. An estimated one million Uyghurs have been systematically detained in massive networks of internment camps.
Which company announced this week that it would ban the terms "master," "slave" and "blacklist" from its code?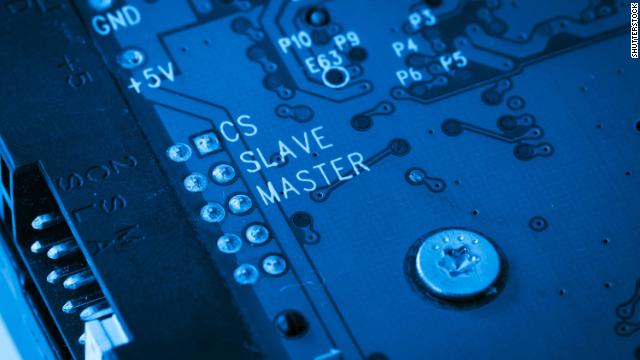 Twitter dropped the terms after two engineers lobbied for programming language without racist connotations. The terms "master" and "slave" refer to a process in the code that controls another, while "blacklist" describes a list of items that are automatically blocked.
Which professional sports team announced it would review its name after growing pressure?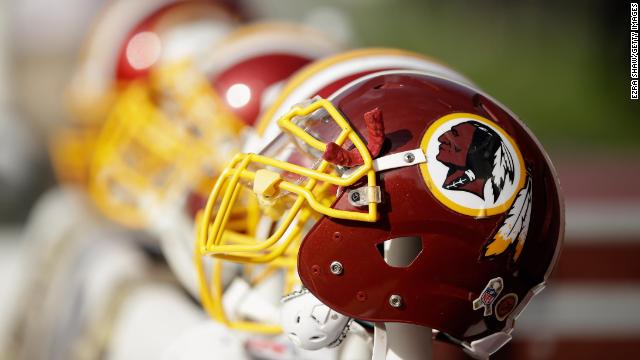 The NFL's Washington Redskins have long been criticized for their team name, which critics argue is based on a historically offensive slur against Native Americans.
Russians voters overwhelmingly approved a set of constitutional amendments that would potentially allow President Vladimir Putin to stay in power until what year?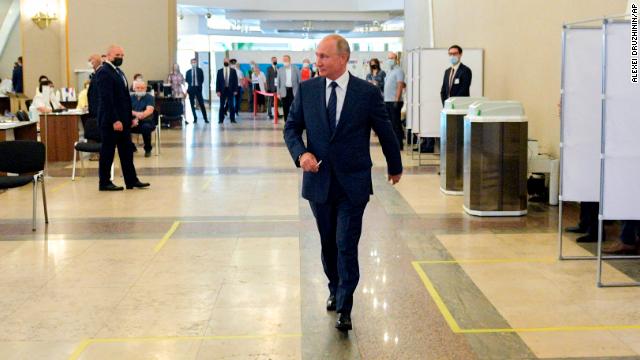 The changes to the constitution effectively reset the clock on Putin's term limits, allowing him to seek two more six-year terms when his presidency ends in 2024.
More than 360 elephants have died in mysterious circumstances over the past three months in what African country?
Conservationists said some carcasses were found clustered around waterholes. Other elephants appeared to have died by falling flat on their faces. Botswana is home to 130,000 African elephants – more than any other country on the continent.
Which singer wrote an open letter to Netflix, criticizing its decision to air the erotic kidnap film "365 Days?"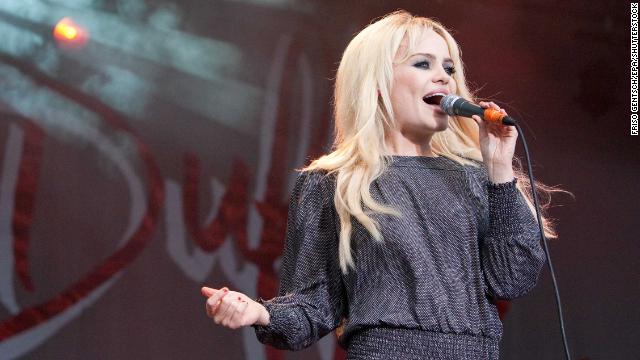 Welsh singer Duffy, who revealed earlier this year that she had been kidnapped and raped, wrote that the film glamorizes sexual violence. The film tells the story of a woman who is abducted, imprisoned and repeatedly sexually abused by a mafia boss who gives her one year to fall in love with him.