Millions of people tuned in to watch the impeachment trial of President Bill Clinton.
But very few were able to see what it was like behind the scenes, as Clinton's legal team set up camp in the office directly across the hall.
That was the ceremonial office of Vice President Al Gore. And because Callie Shell was Gore's official White House photographer at the time, she was able to get one-of-a-kind access to ground zero of the Clinton defense efforts.
"I was fascinated, and I thought it was such an important part of history," Shell remembers.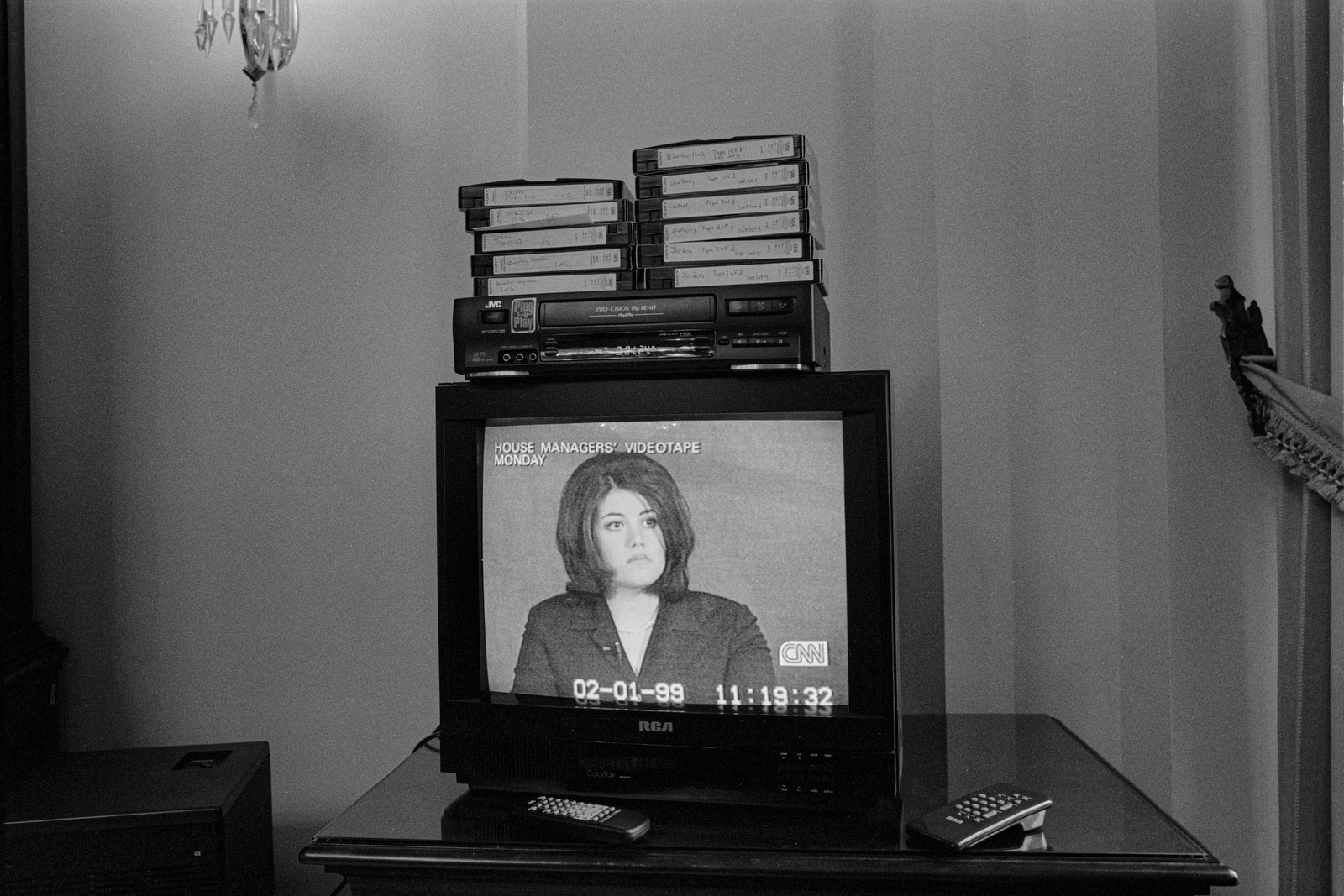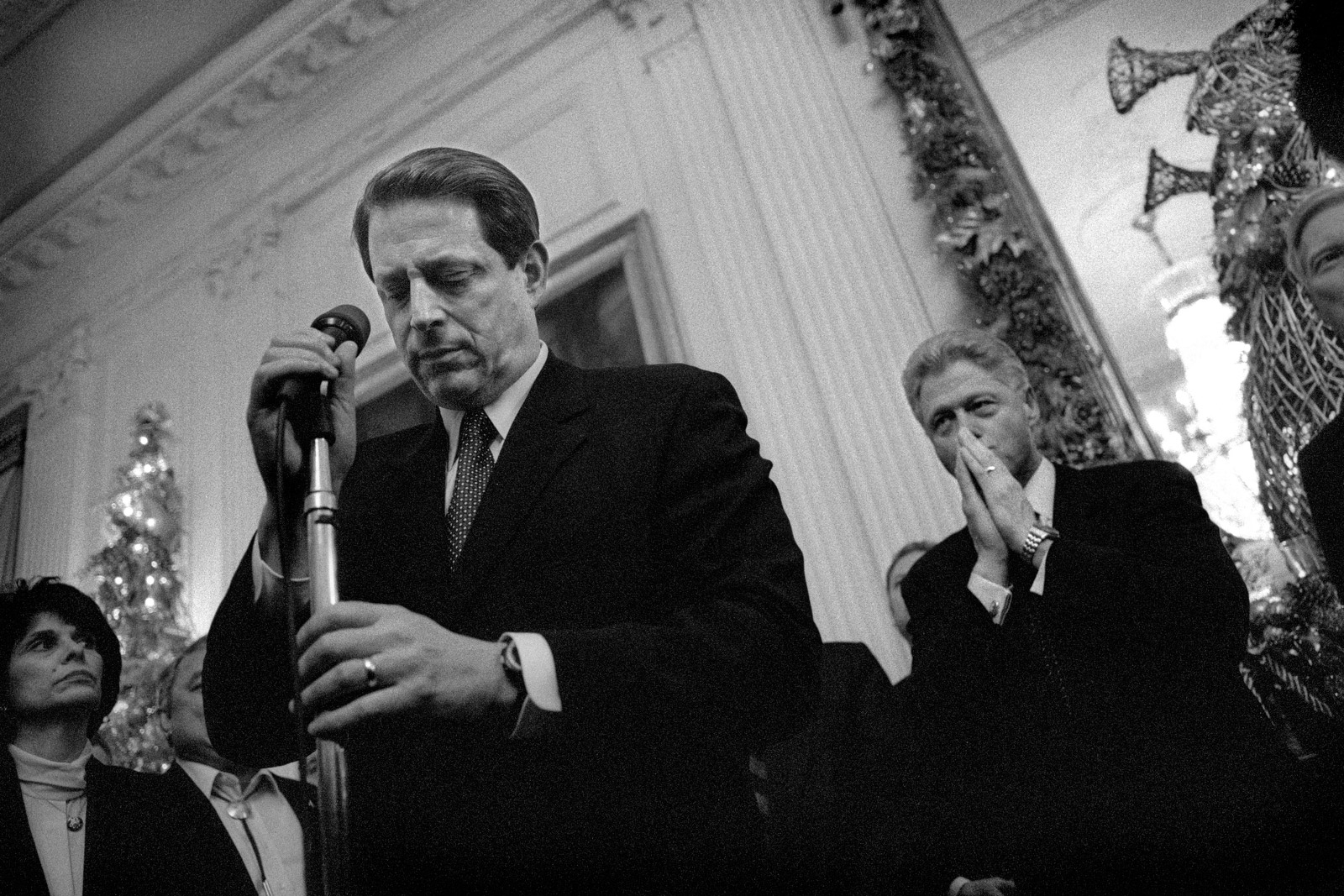 These photos, which have never been published before, show White House Counsel Charles Ruff and his team during the five-week trial that began on January 7, 1999. Shell also sat in on the twice-daily meetings in Ruff's West Wing office, where Clinton's team met for nearly a year to discuss strategy.
"I was trying to show how calm they might have been but how chaotic everything was that was going on," Shell said.
When describing what it was like behind closed doors, Shell frequently mentioned how everyone managed to stay cool under pressure.
"I don't know what it was like on the other side. … But I do think that one thing that made Clinton's defense work was they were very organized and very calm."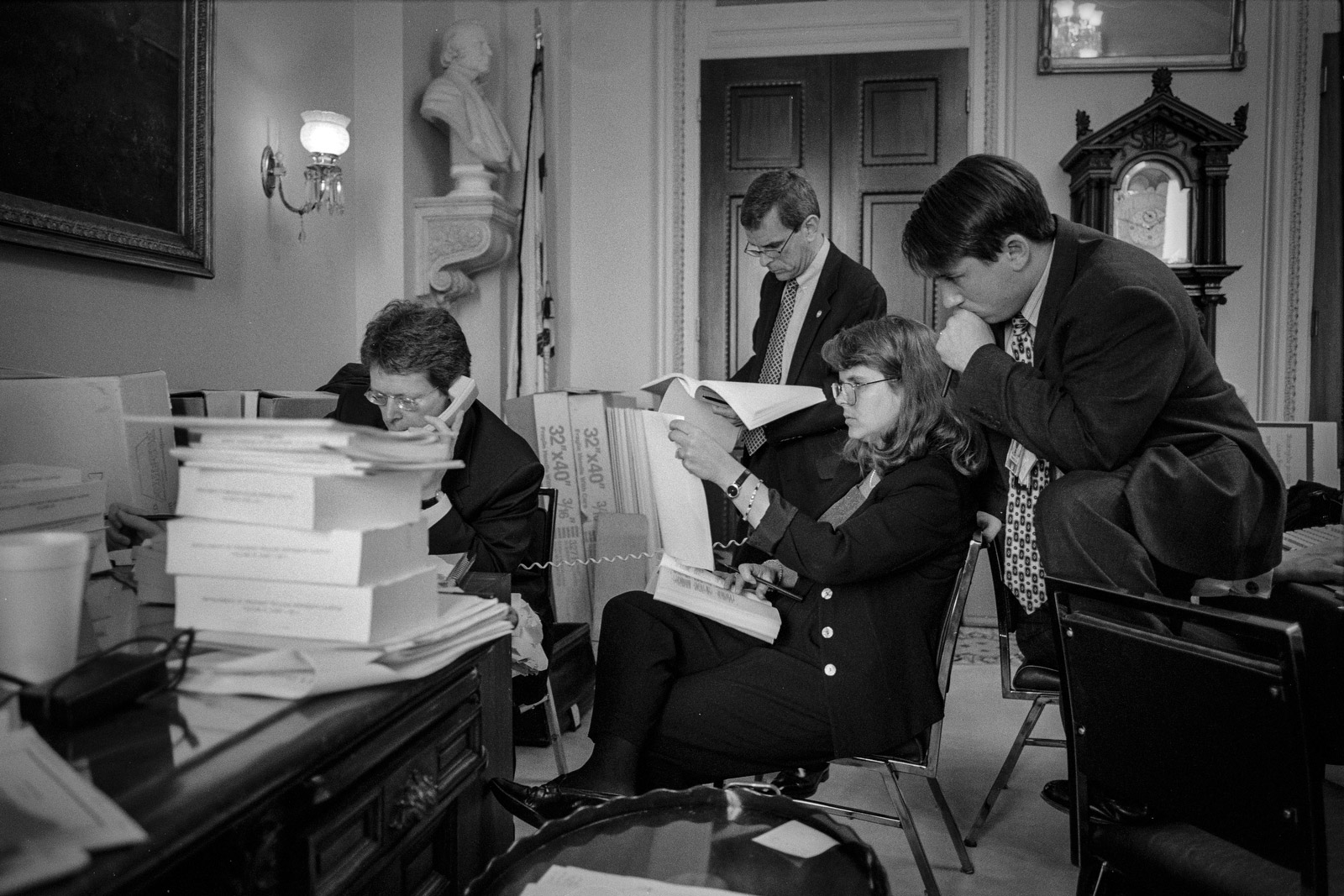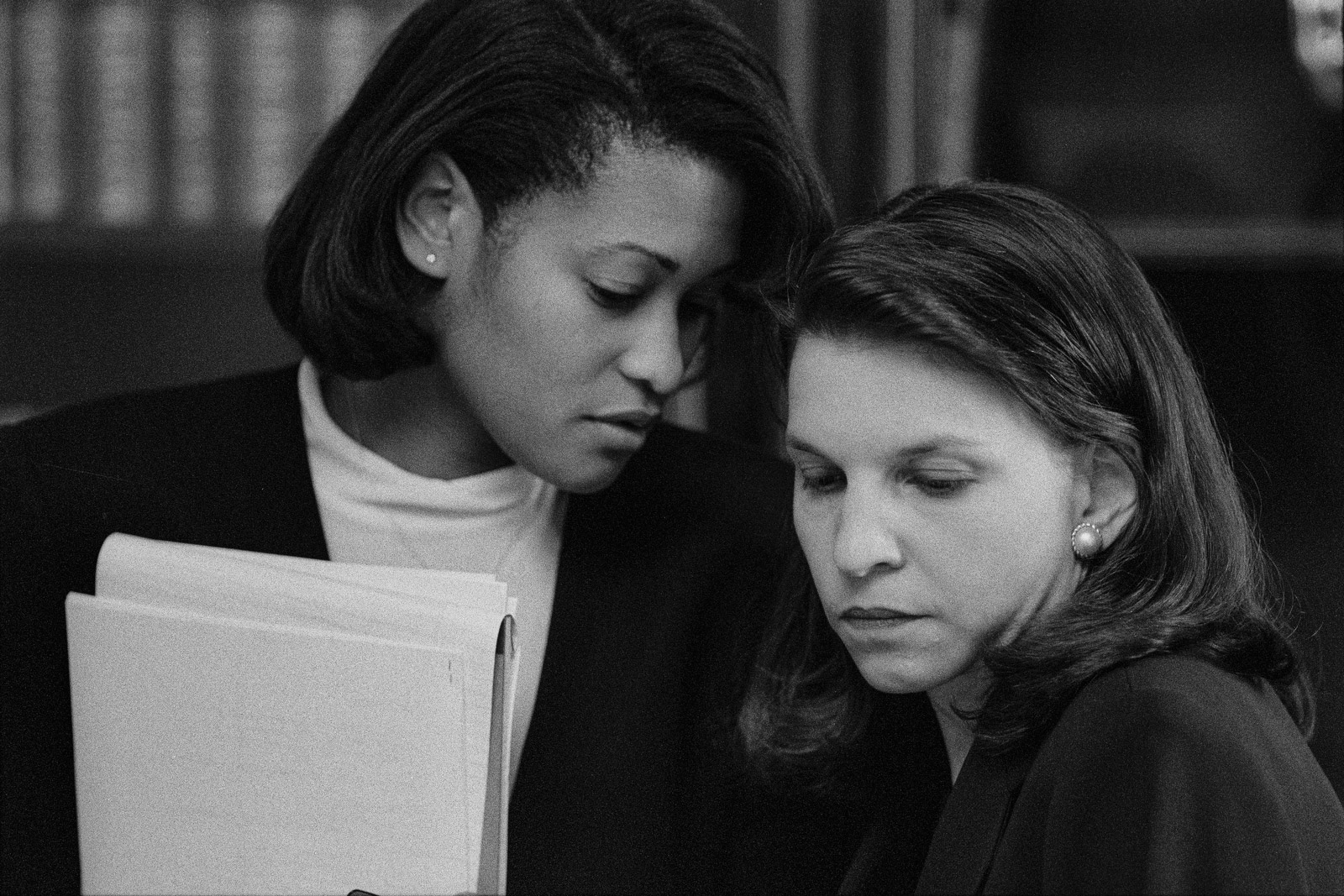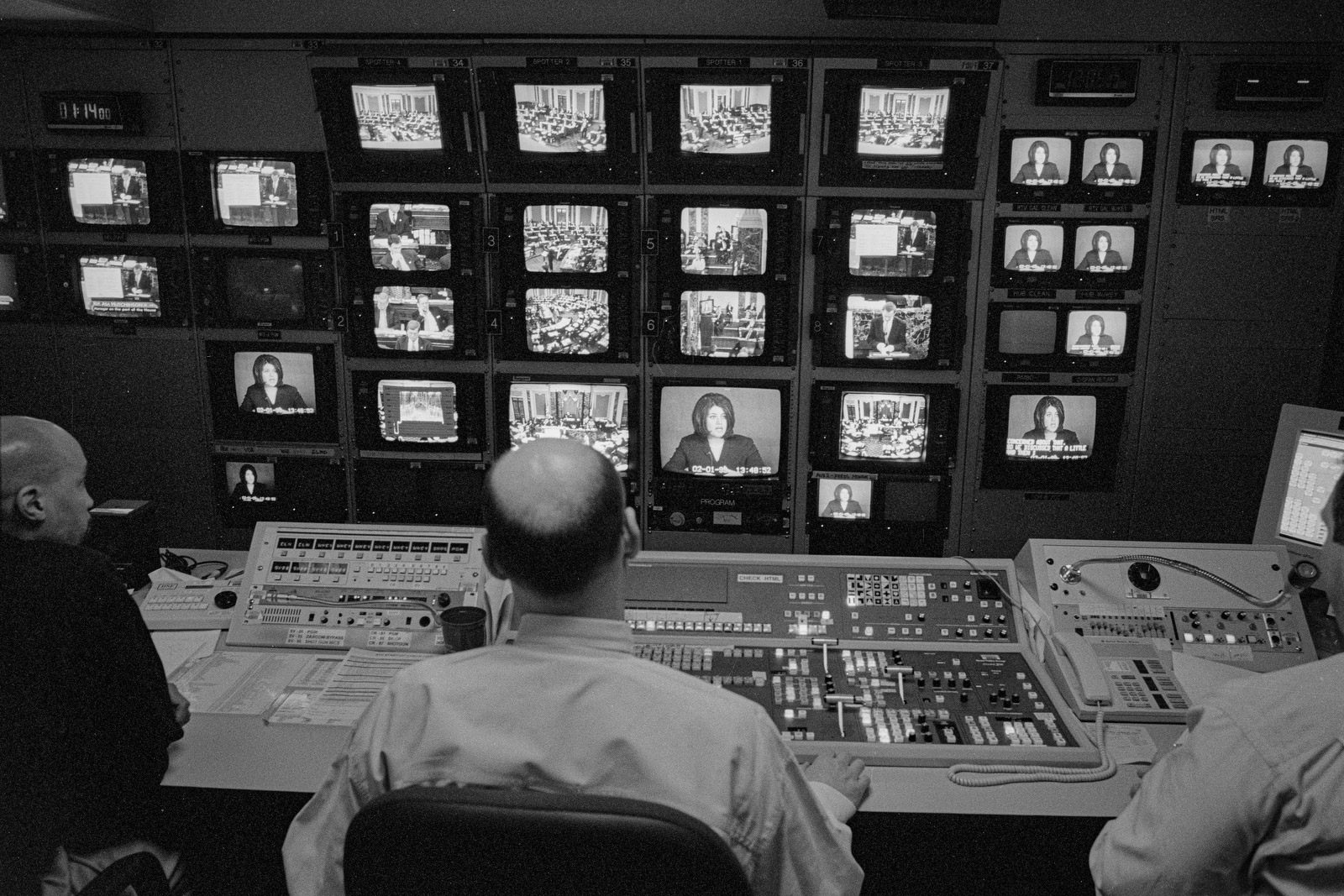 The depositions came fast and furious during the trial, and they all had to be printed out in massive books that the lawyers had to read and absorb quickly.
"Back then the computers, they couldn't hold all the material," Shell said. "So although they put a lot of the depositions into the computers, it wouldn't all fit."
Everyone on the Clinton team had their different witnesses and sections that they were responsible for.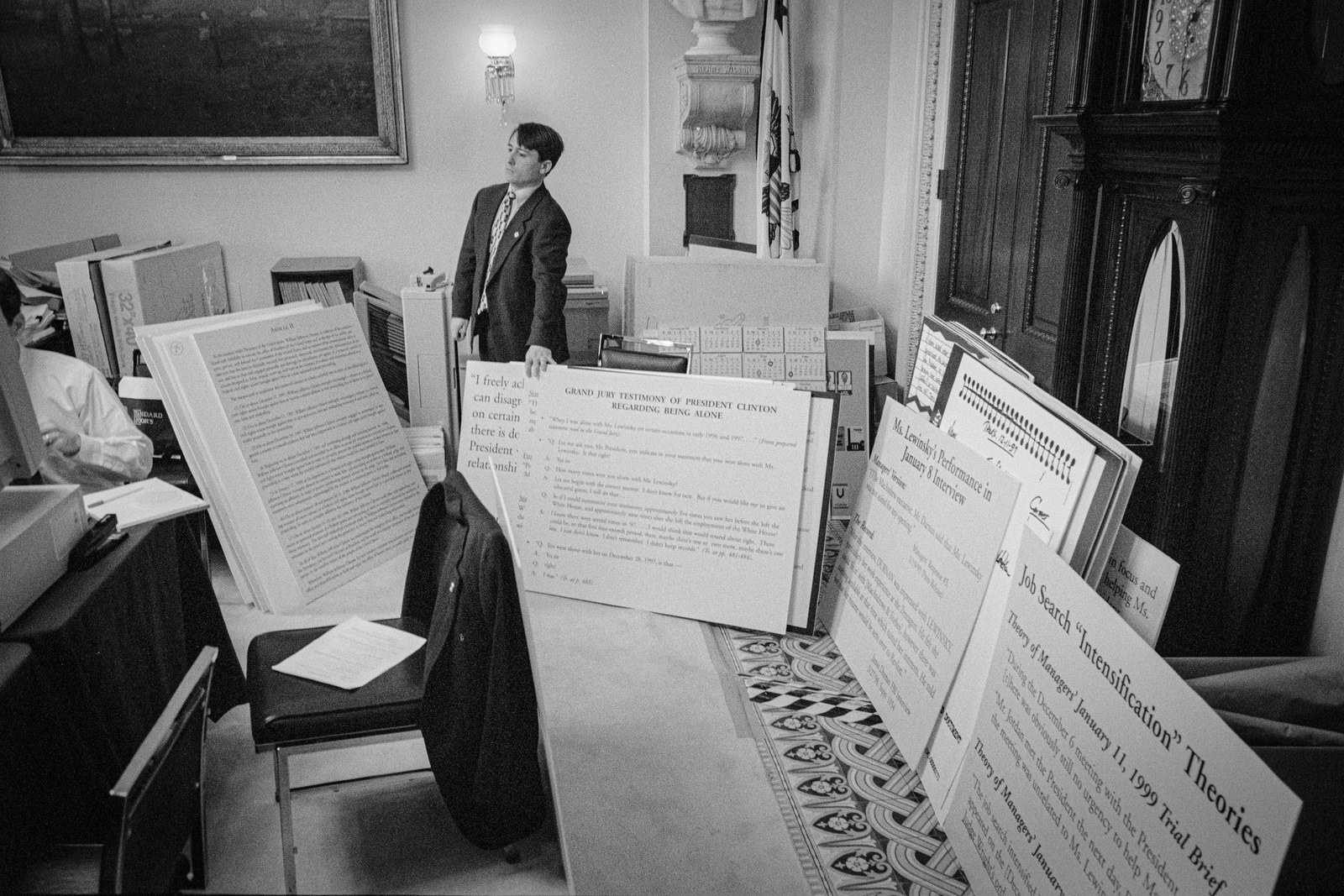 Shell remembers being astounded by young lawyer Mike Imbroscio, who was in the office listening to the Senate trial when he picked up on an inaccuracy.
"He goes over and picks up one of these books, and he files through the book and he finds the quote and then he runs out and takes it to (Deputy White House Counsel) Cheryl (Mills)," Shell said.
Shell remembers team members always running back and forth, taking material into the courtroom.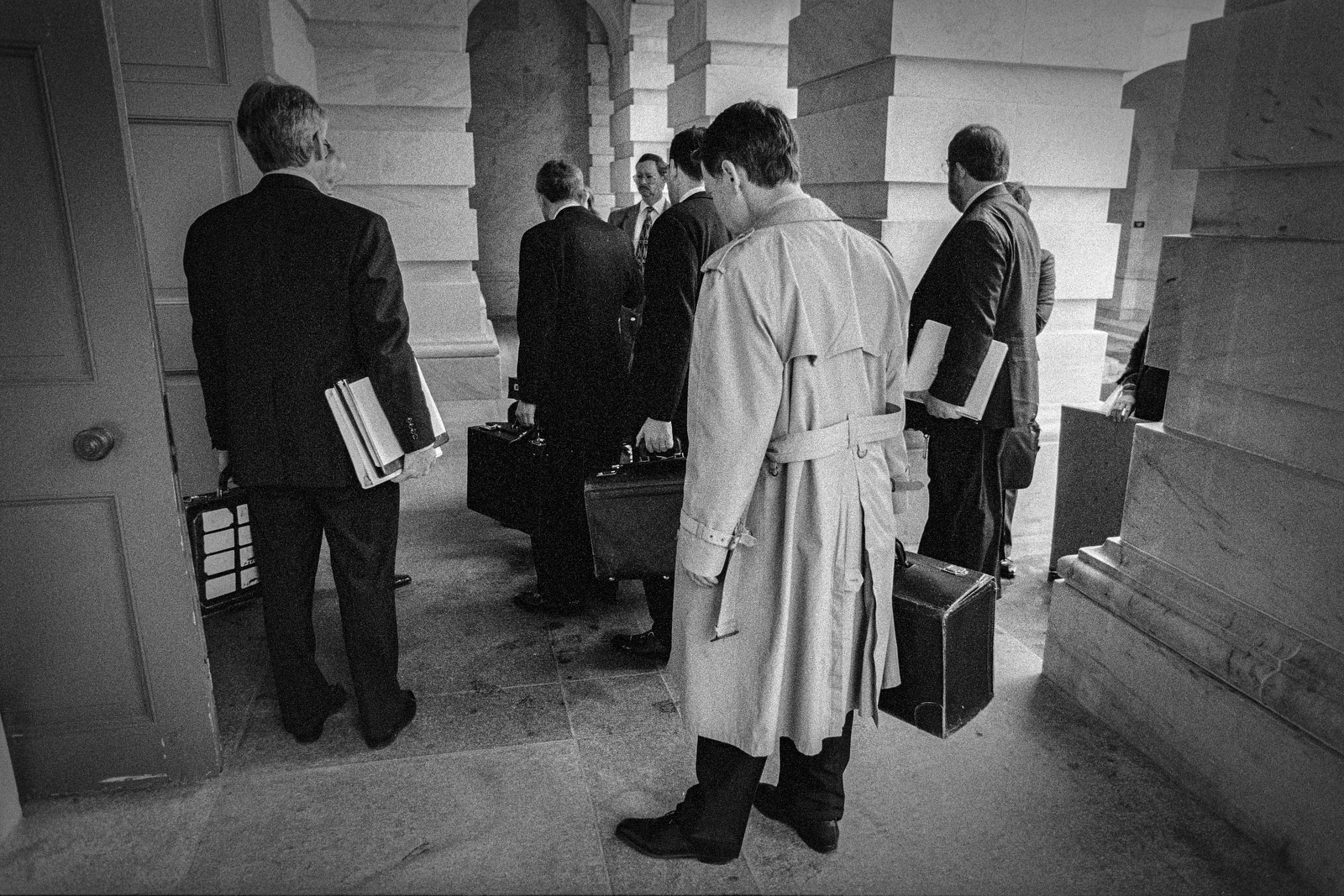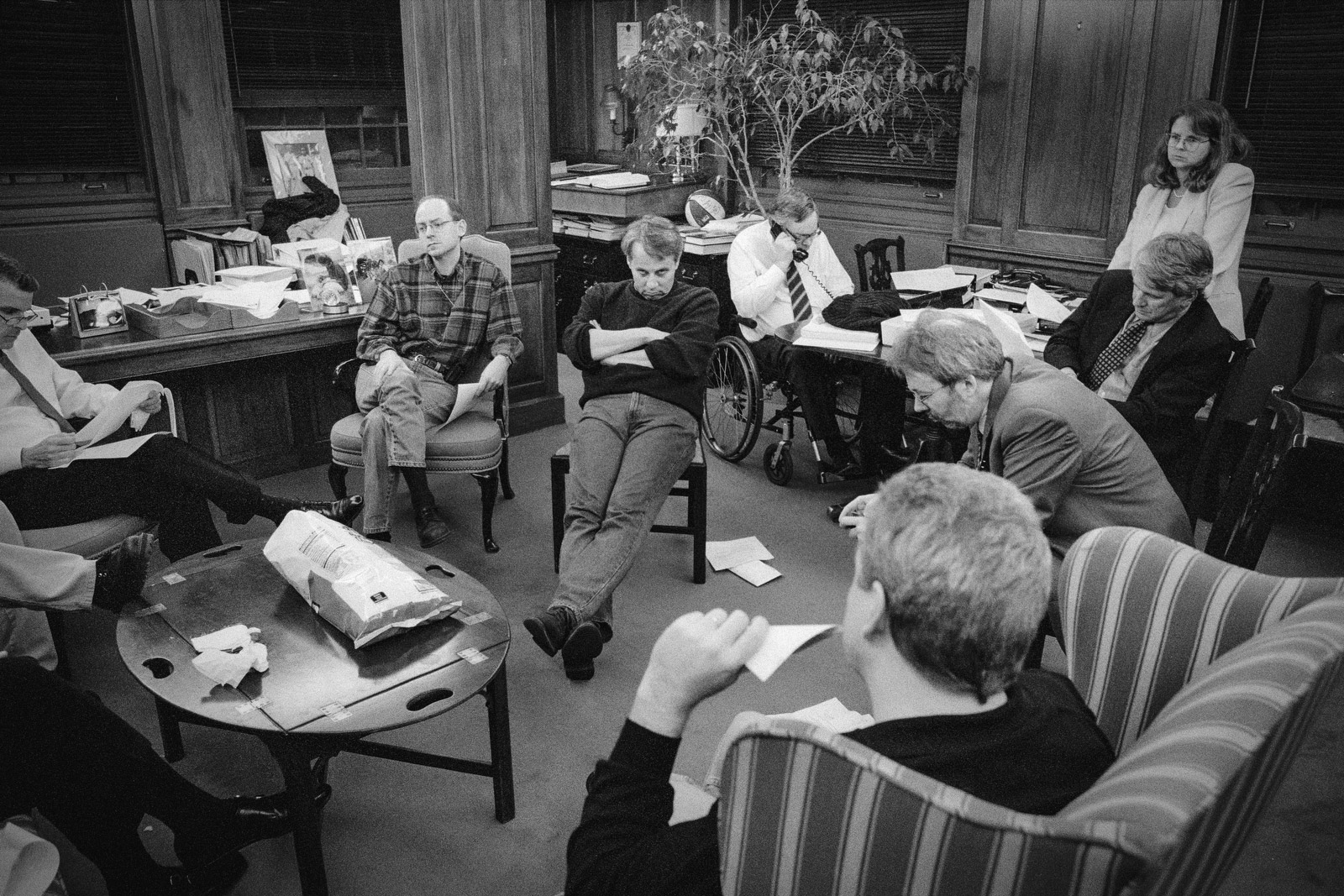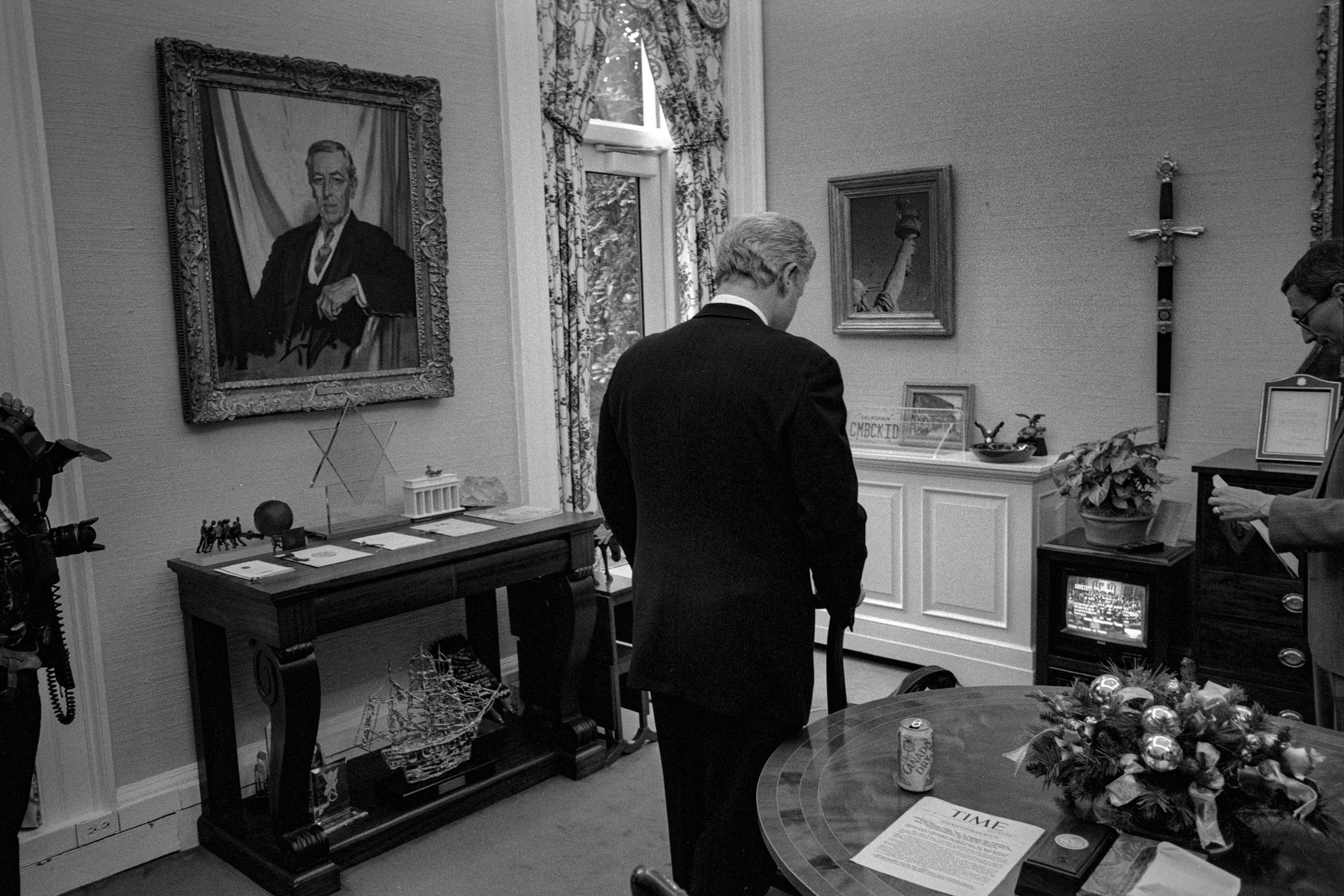 Clinton was just the second American president to be impeached, following Andrew Johnson in 1868. He was acquitted by the Democratic-controlled Senate on February 12, 1999.
"I don't know if I would say (the Clinton lawyers) thought they were going to win," Shell recalled. "I always got the feeling that they were confident that the law and the Constitution were on their side. … I'm sure they felt a little more confident because they were the majority in the Senate."
While she said it's just her opinion, she said she felt like the Clinton legal team "really separated whether what (Clinton) did was right with what was deemed worth being impeached. And that's what they were fighting for."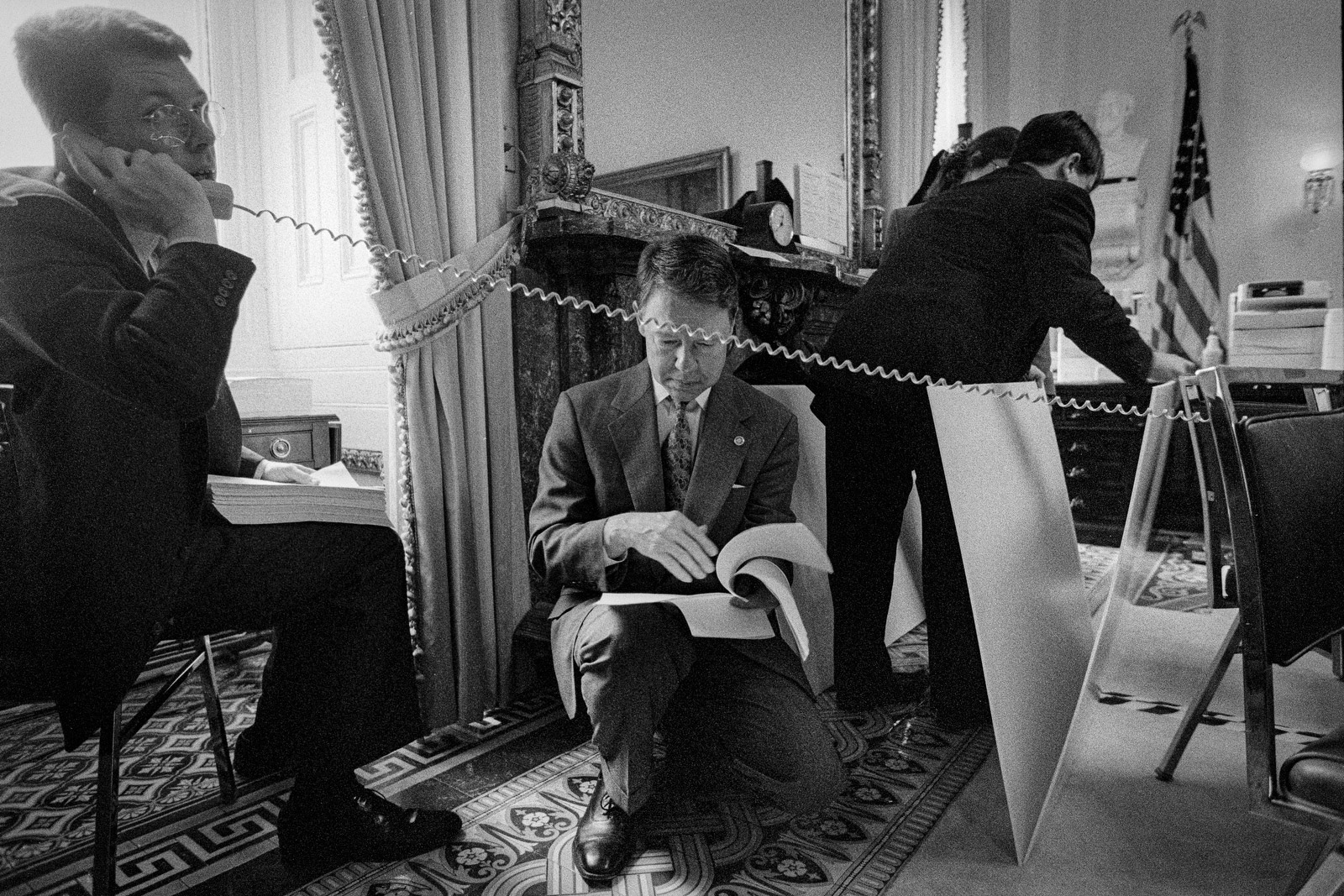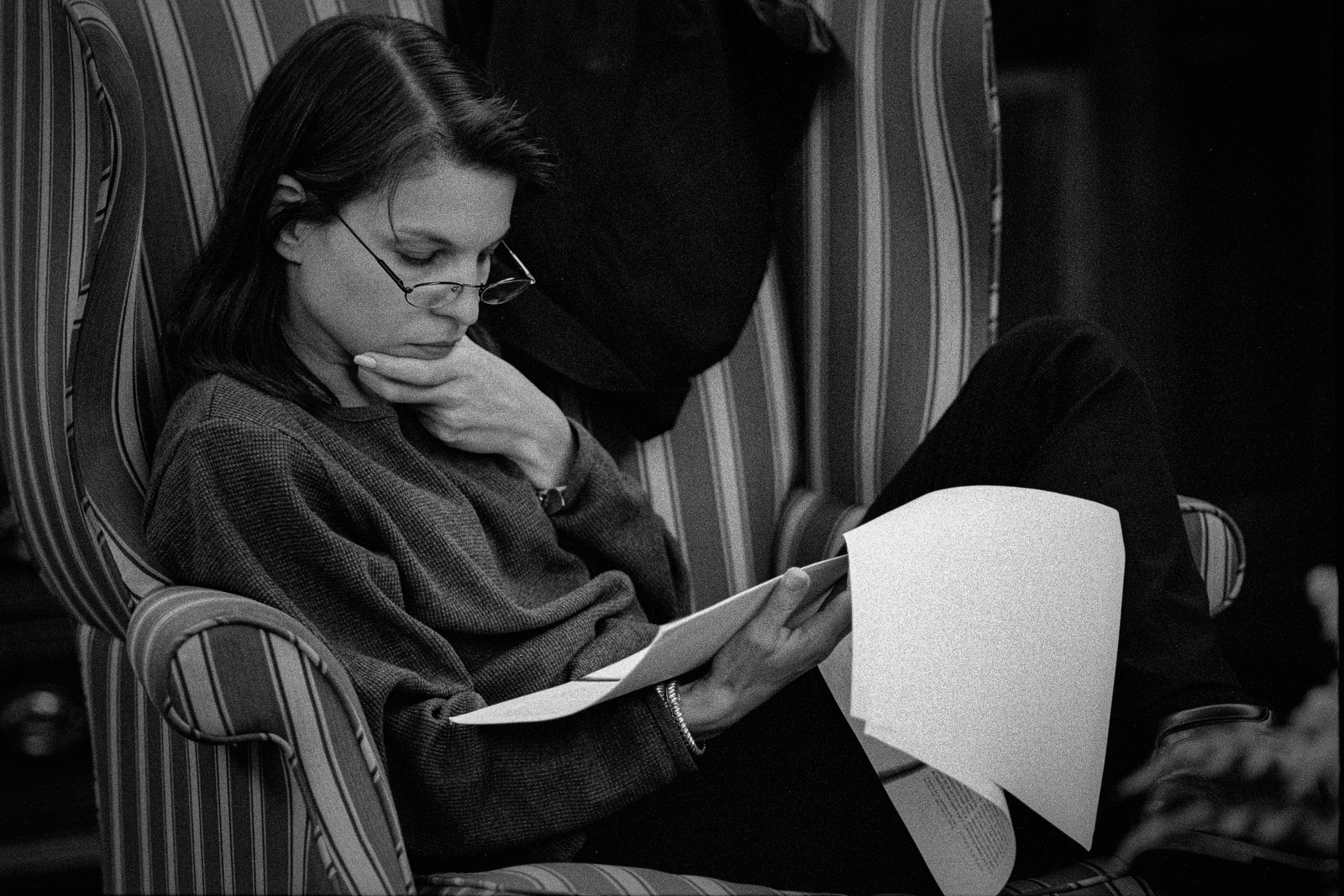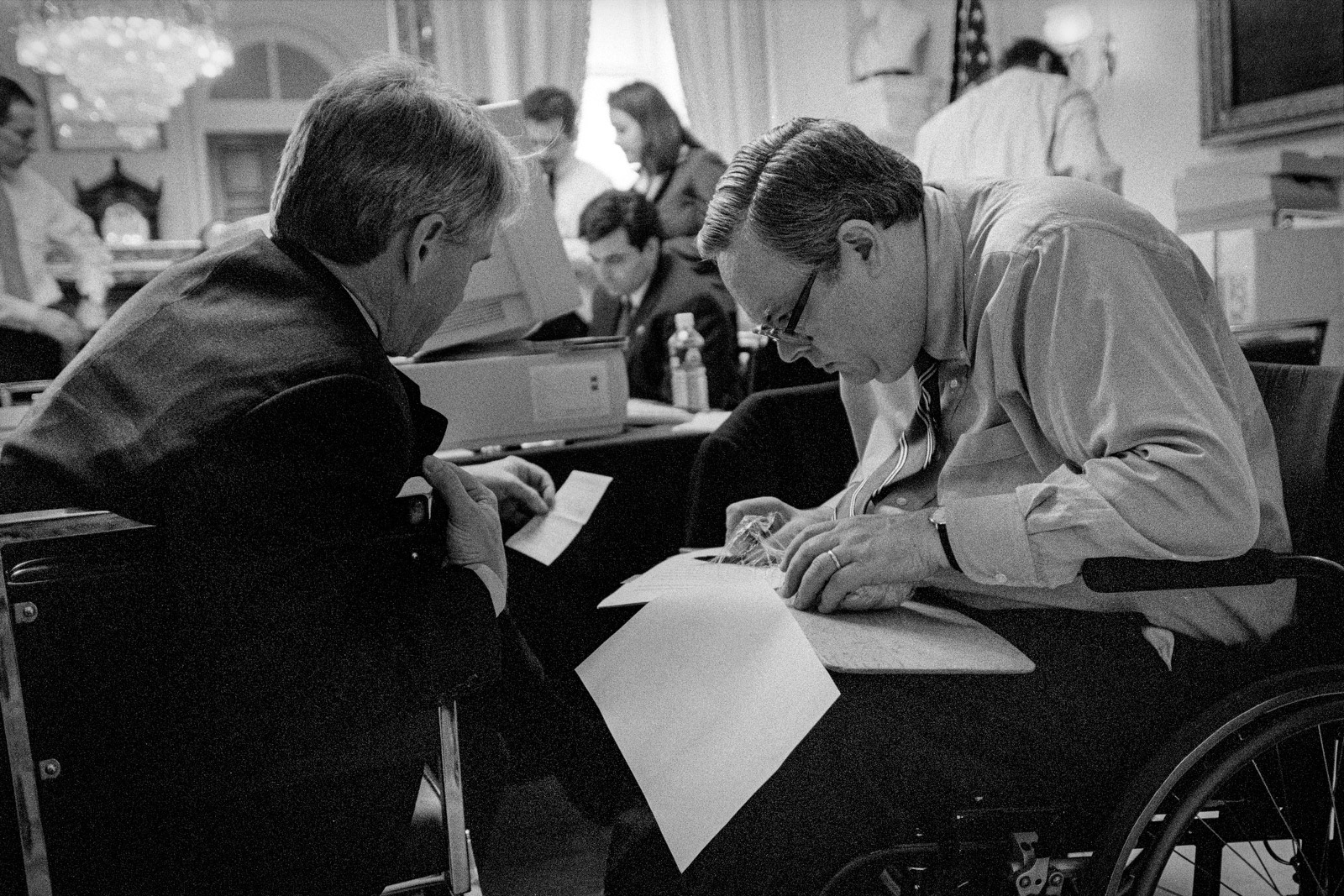 Shell said Clinton was a huge history buff and that he always thought documenting history was important.
That philosophy trickled down to the White House photographers.
"The agreement was we document everything — good, bad, we're there," said Shell, who shot these photos on black-and-white film. "Good or bad is probably why there was a picture eventually of Clinton with Monica Lewinsky."
Shell said she never saw Lewinsky during her time at the White House.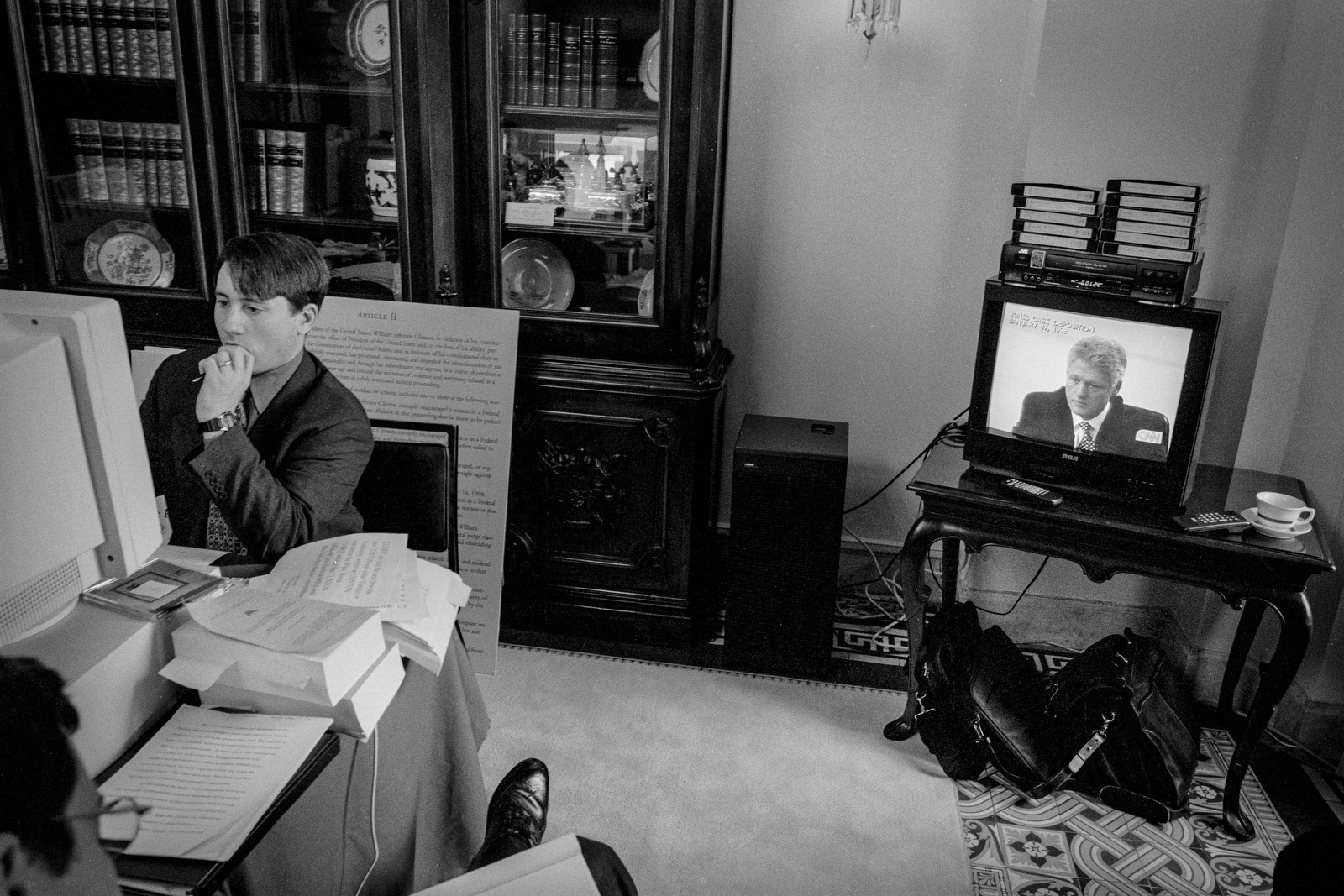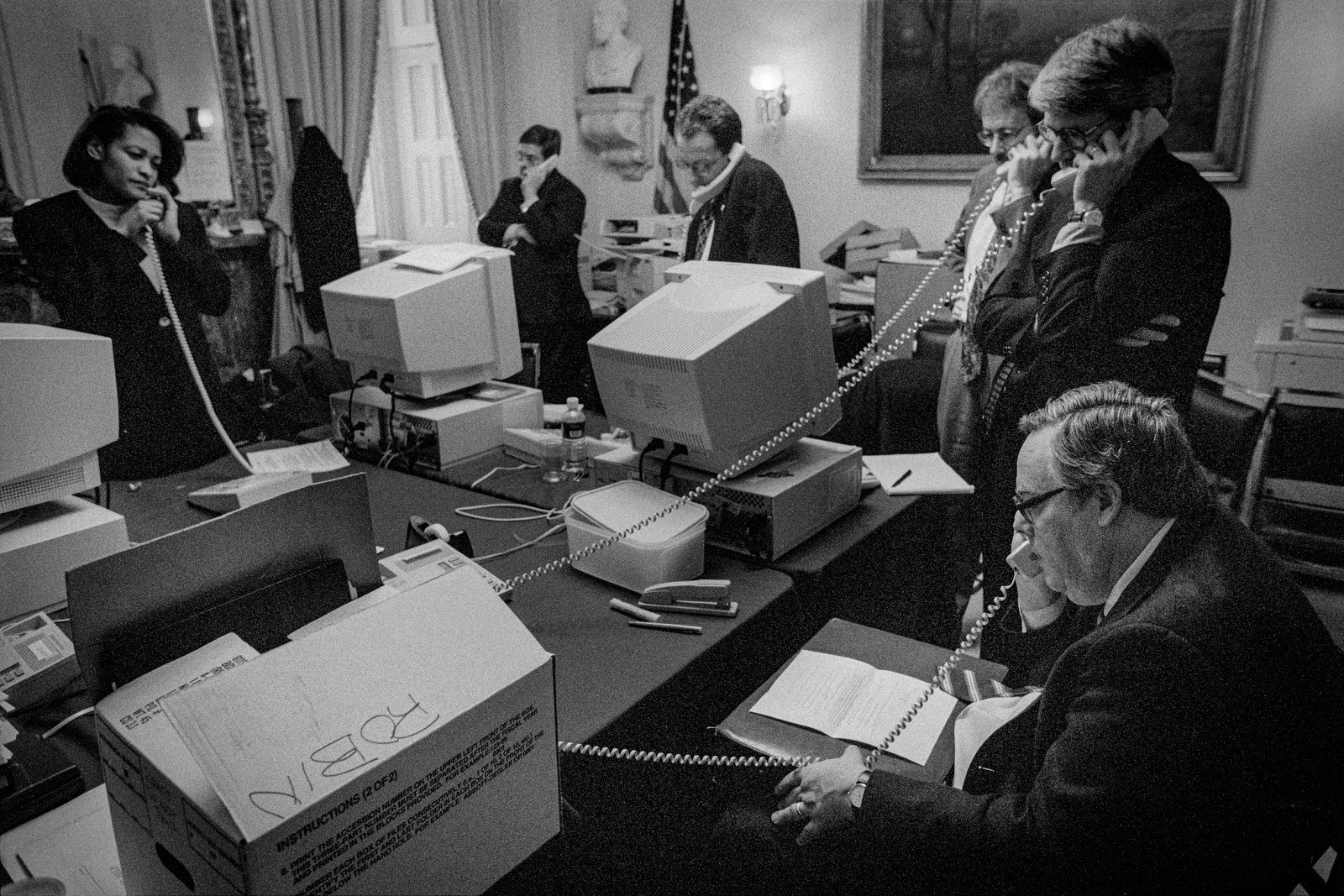 Throughout the trial, Ruff set the tone for the Clinton team and kept everyone grounded, Shell said.
That continued even when their mission had been accomplished and Clinton was acquitted.
"I can remember the lawyers coming in and they're all pumped, and Ruff said: 'This is not a time to cheer. This is the time for us to reflect that the rule of law is what won — not if what somebody did was right or wrong. It was good procedures and the Constitution.' "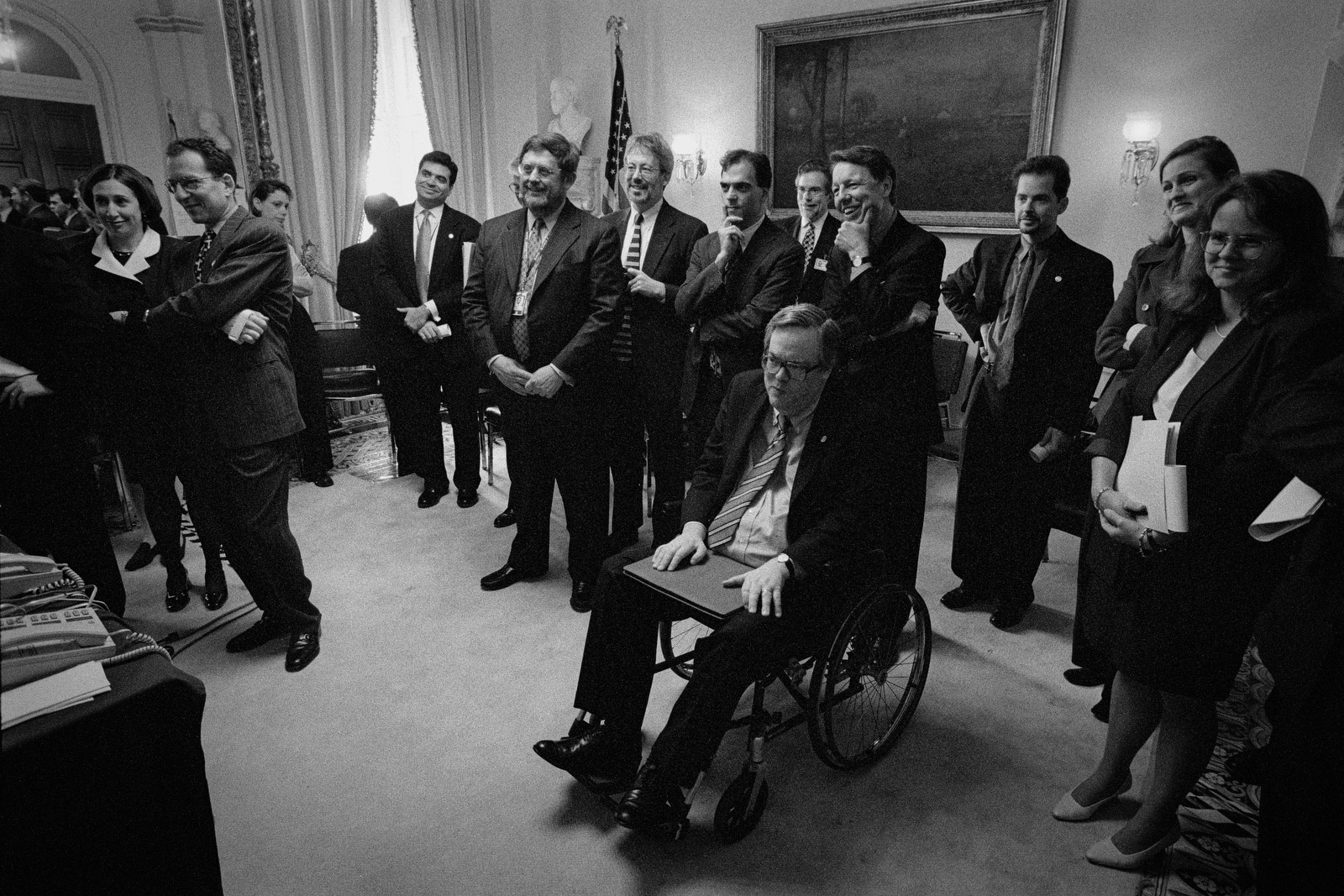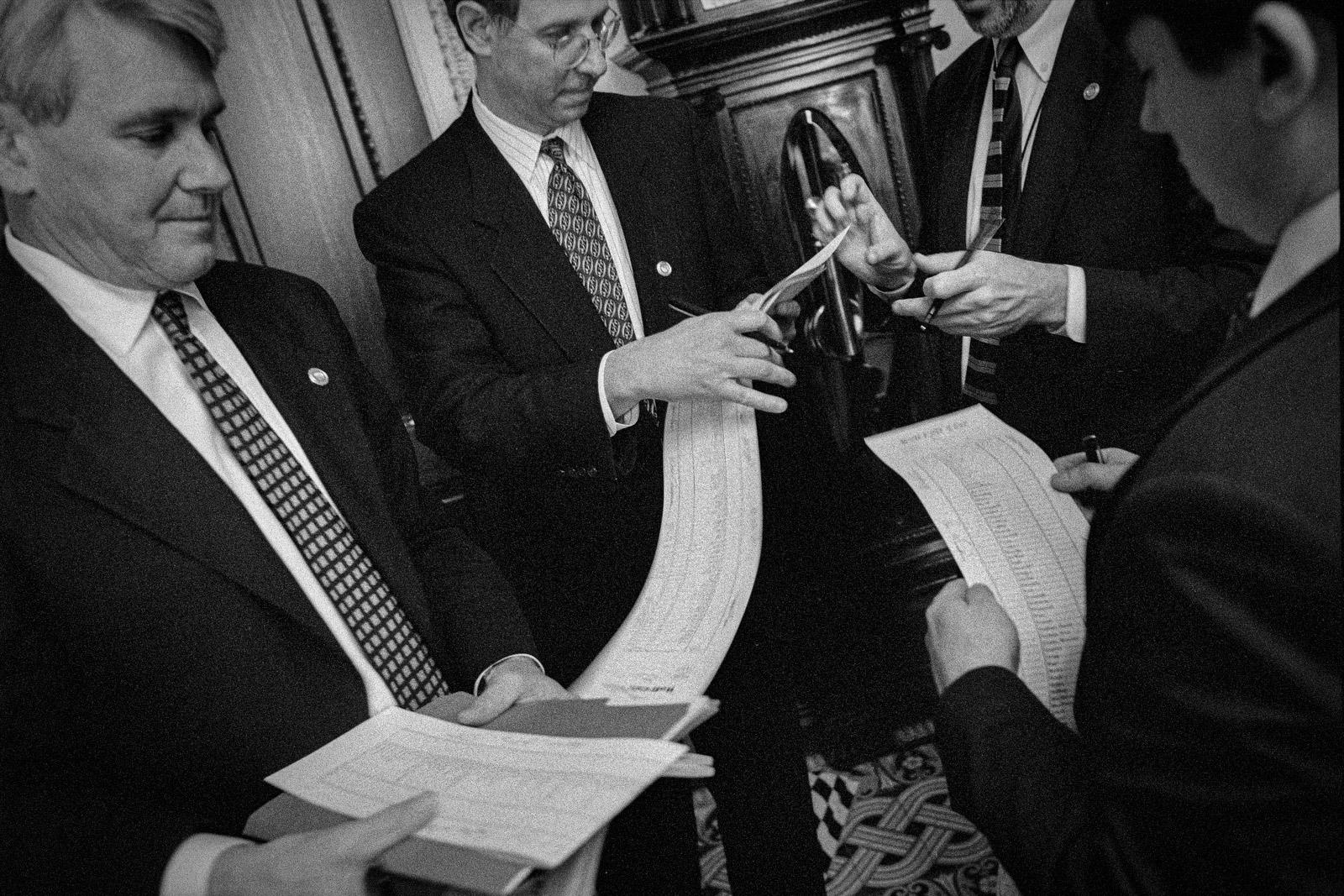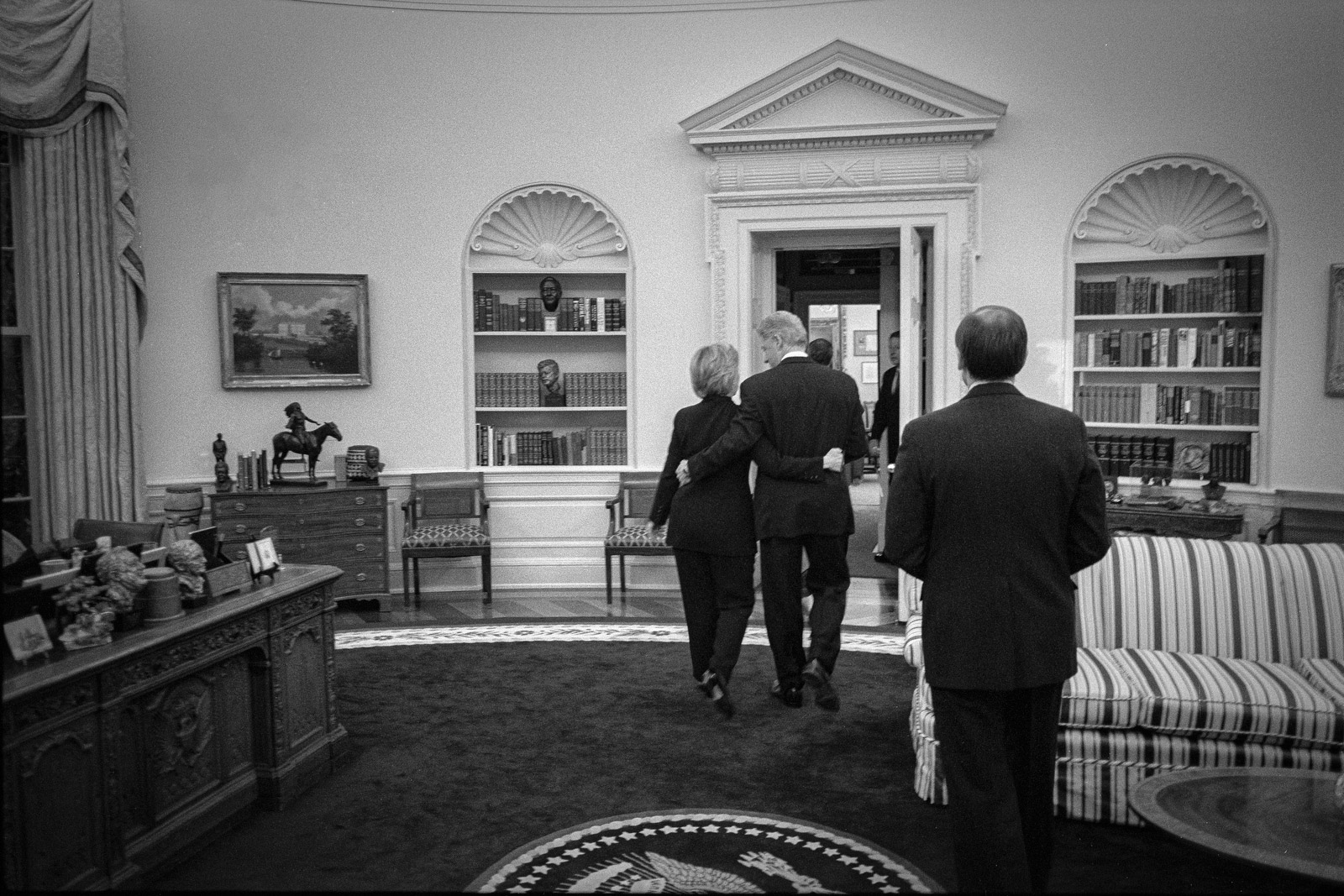 Callie Shell is a photographer based in South Carolina. Follow her on Instagram and Twitter.
Photo editor: Brett Roegiers